In preparation for launch, the Last Limb Games team had lined up a series of marketing efforts that they hoped would start things off right. These included an in depth interview with Indie Game HQ and several articles on IndieDB. The plan worked; in the first three days Organic Panic raised over $3,000.
After working into the wee hours of the night for three days straight, lack of sleep caught up to the Last Limb Games team. They recorded an exciting game play session as an update for their Kickstarter page; only to realize during post production that they had microphone issues, leaving their fans and potential new backers, without an update.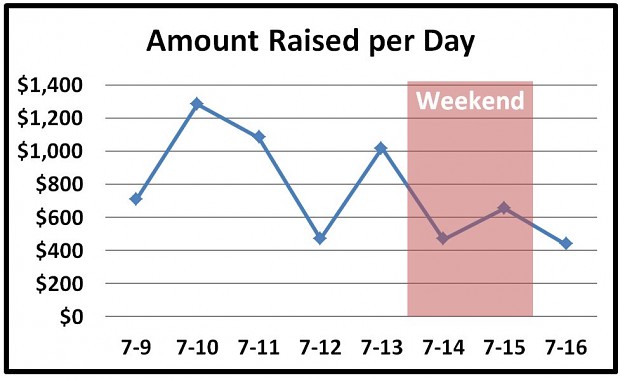 But all hope was not lost because Organic Panic made it onto the Kickstarter Staff Picks Games page. Until Kickstarter's staff find their next cool game, this will expose the project to potential backers outside of the marketing reach of the small Indie team.
During the expected weekend lull the team took care of some housekeeping, including changes to their preview image. The idea behind the change was to make the entire logo, both words and images, no accessible and easy to read. Leave your thoughts on the logo change as a comment below.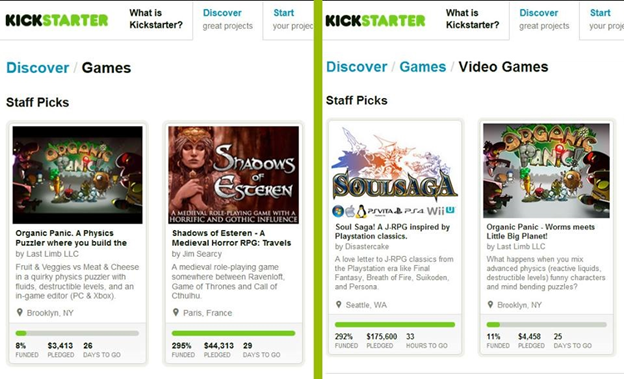 Another change the team made, was a response to potential backer feedback. Individuals felt there needed to be a middle ground between the $10 and $20 pledge levels as well as a break between the $20 and $45 pledge levels. Hoping to spark a new backers the team made the changes.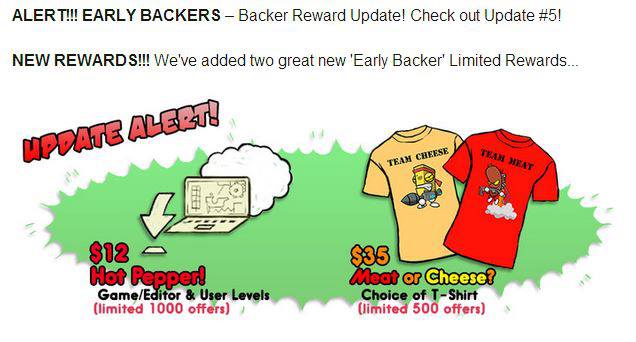 So what does the chart predict about the future? Will Organic Panic be able to meet its $40,000?
Remember in school when you were asking yourself, your teacher and your parents, when you would use quadratic equations. Luckily you still don't have to, because the people at Kicktraq.com have some great tools to help figure all this out.
Unfortunately, there algorithm current projects that Last Limb will only raise 59% of its goal. And in the Kickstarter world, anything less than 100% means failure.
Luckily the Branch brothers have a few tricks left up there sleeve. Make sure to pledge to the Kickstarter campaign; as well as become a fan on Facebook, in order to receive all the latest updates.