Legends of Strife got some nice updates to the weapons system recently, and some new weapons too. For new weapons we added a sword, an axe and fists (fists are weapons too, you know) in addition to the staff that's been there for a while. They all have their own attack stance and animations. Now that the groundwork has been laid it will be easier to add more weapons of the same type. For the moment however, we're focusing on getting the minimal in and plan on adding in more weapons and content later.
All weapons now display on the backs of the character while running around and jump to the player's hand when they start attacking. The looks and feel of the characters are starting to really come together. With the armour system the characters are getting more and more customizable. Seeing a warrier with a massive axe on her back really warms my heart.
Here is a video made by our programmer showing off the different weapons in action. That's me prancing in the background.
And some screenshots for good measure.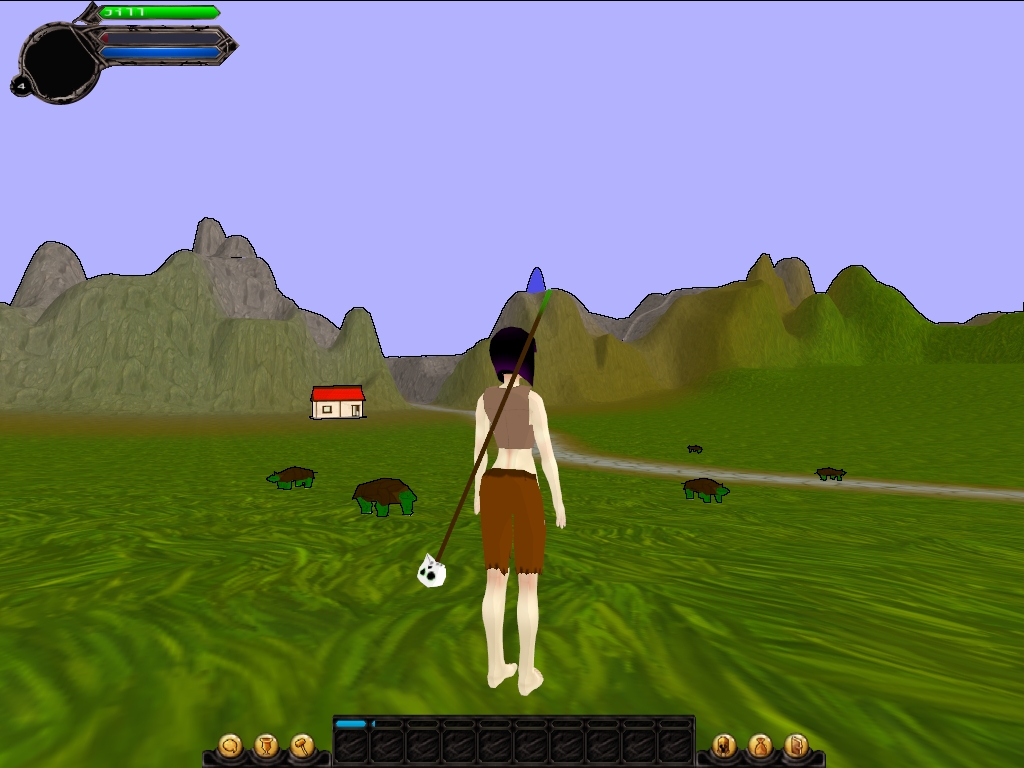 Good and trusty staff. Now everyone can see you're using it.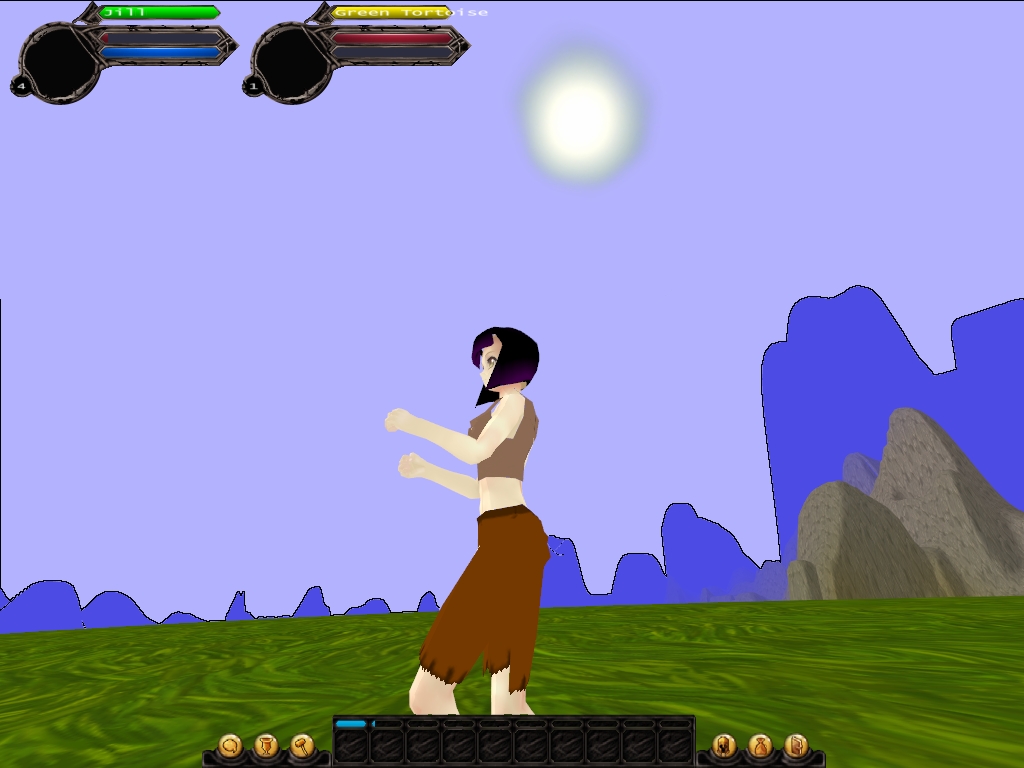 When all else is unavailable, you can always count on your fists. Also we added a sun recently.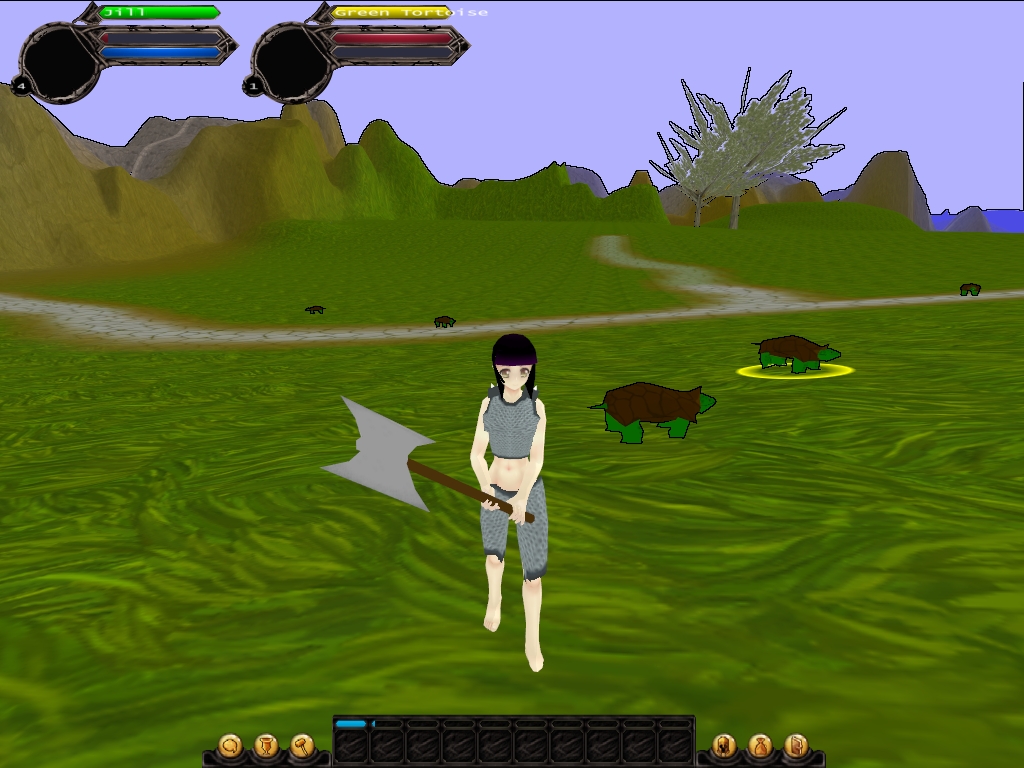 Wow, that thing looks heavy.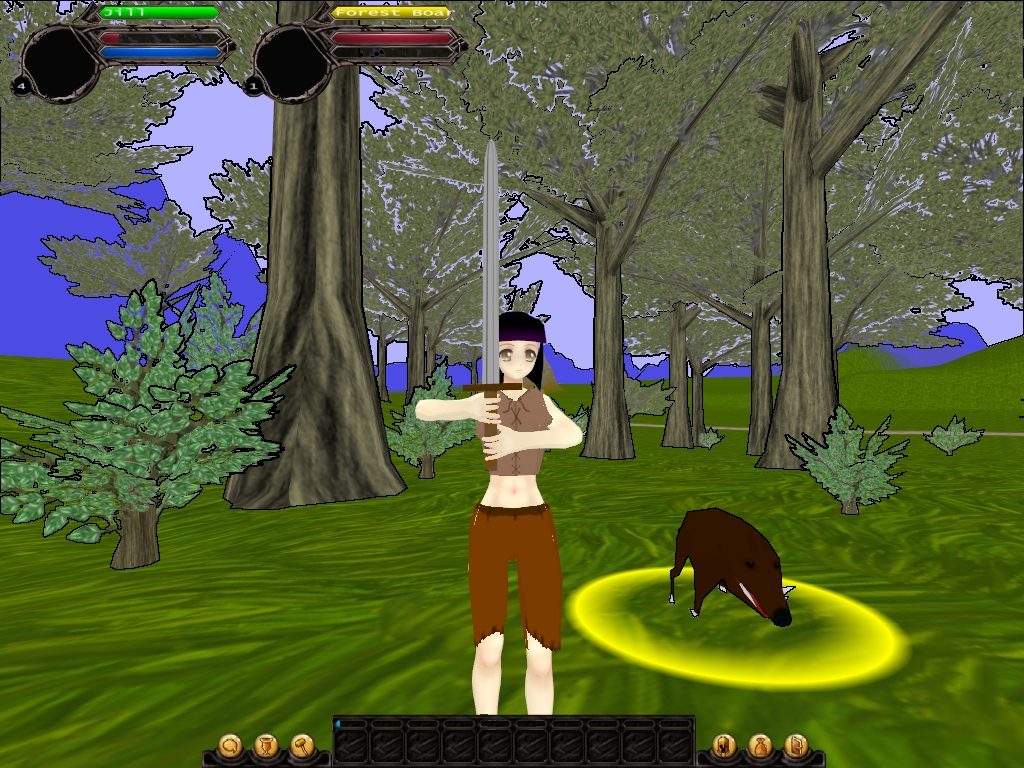 Wielding that sword, knight style.