Characters can now dual wield, and with that, there are more new weapons to choose from. There's now a dagger, a one handed axe and a one handed mace in game. You can mix these weapon in any way, in any hand just how you like it.
The animations will work such: there is a default dual wielding stance and separate attack animations depending on the weapon and what hand it's in. This make the combat dynamic and interesting as your character pulls out combos with the different weapons. It's quite fun
to watch.
The off hand weapon has a attack speed penalty to help balance it out so far. At the moment it's set to 30% slower. Also you can have only one one handed weapon equipped if you wanted to but it has to be your main hand.
Here is a video of me and the new weapons stabbing and bludgeoning away:
And the screenshots:
Firstly some pictures of the new weapon in attack stance: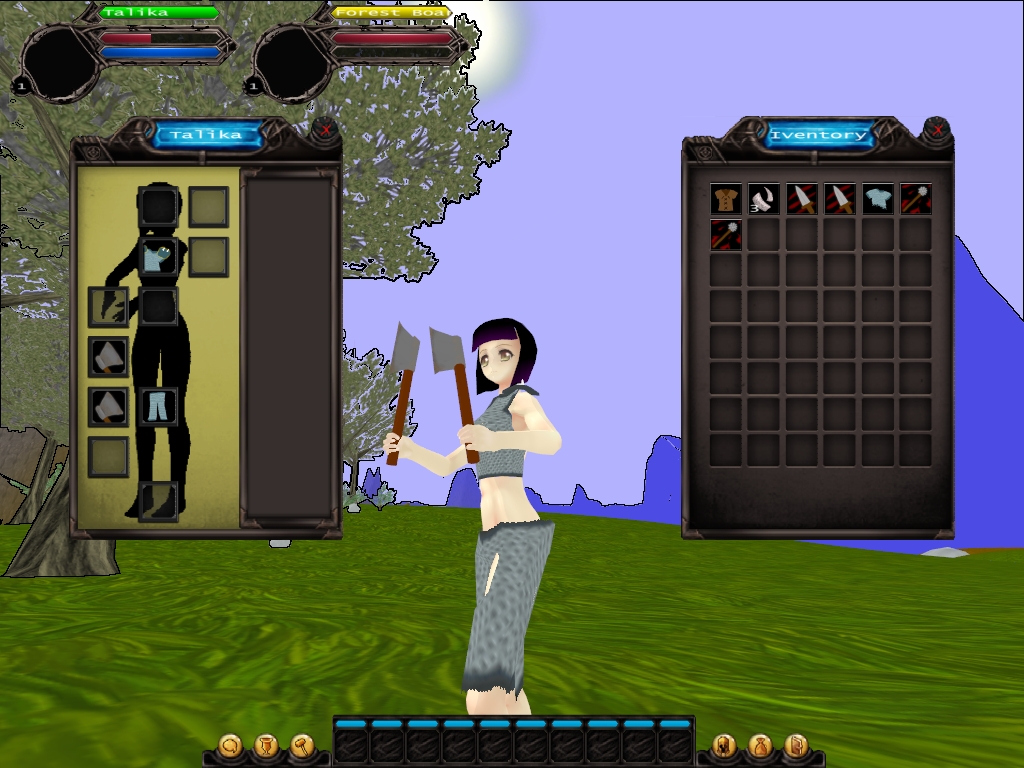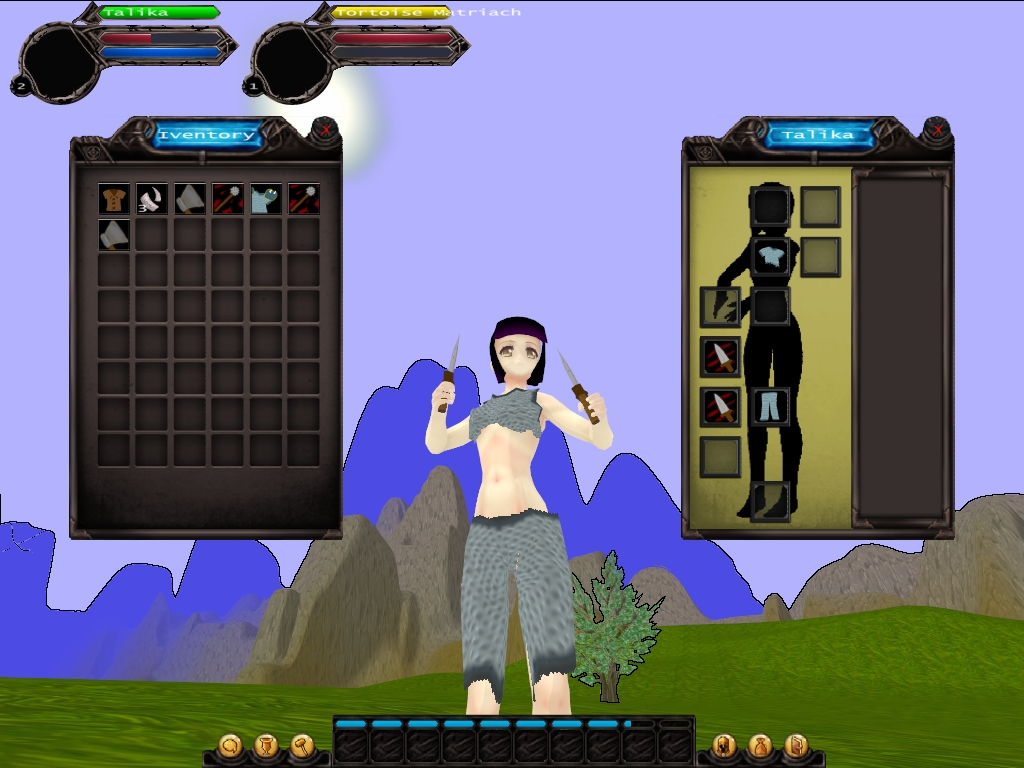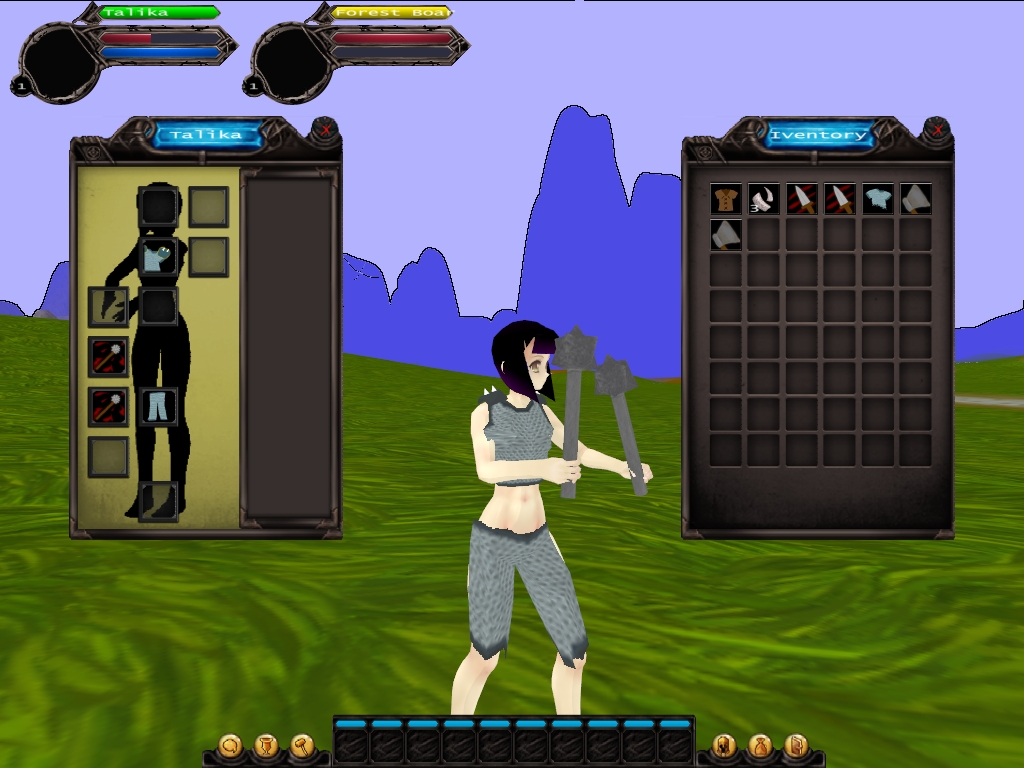 and then some: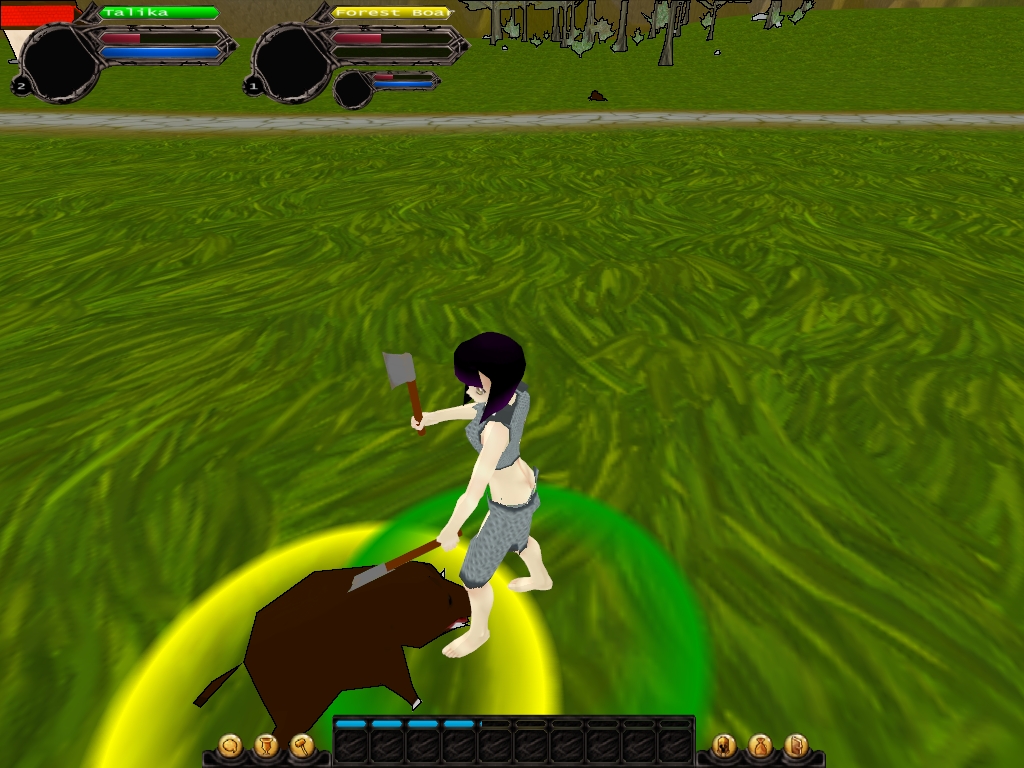 Legends of Strife lets you hack at boar, like any good RPG should!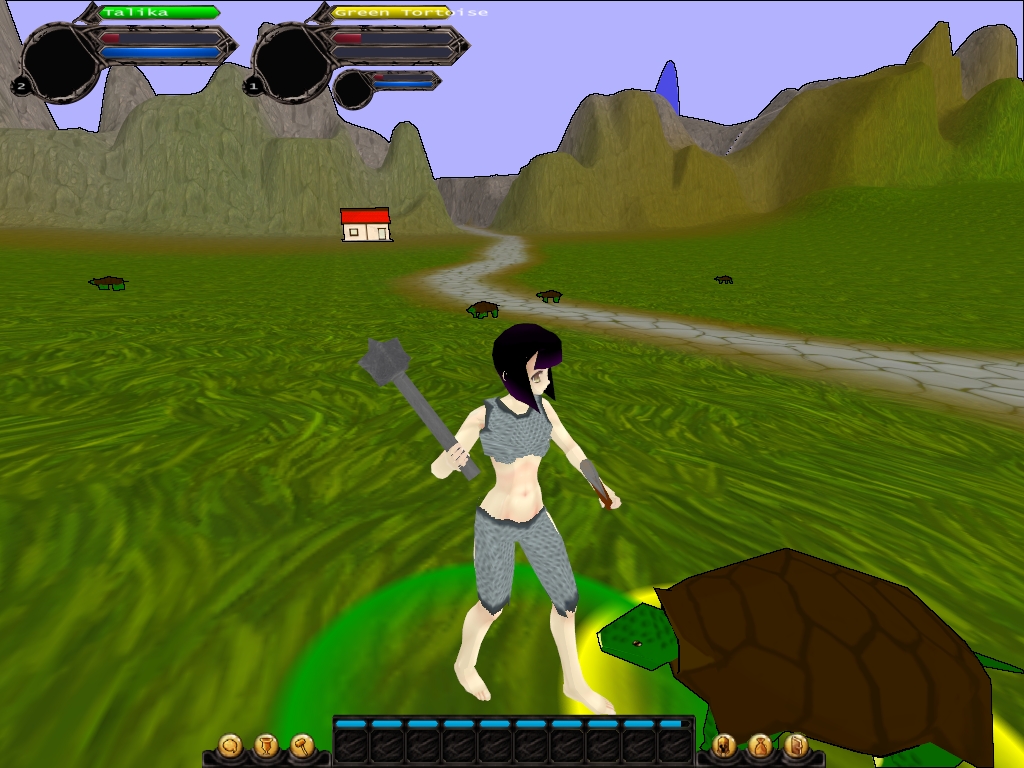 You can mix and match any one handed weapons together.
Talika is an assassin by the way.