The foundation of Cosmonator's upgrade system is a fairly traditional upgrade-shop-with-various-different-passive-upgrades model, including your basic weapon's firepower, sideship upgrades, missile upgrades, etc. Things get slightly more interesting in the Level 2 Upgrades Shop, where you can further enhance your primary firepower (e.g. get piercing bullets), augment your missiles in various special ways (make them heat-seeking, give them an EMP disabling effect, upgrade them to explode with napalm splash damage, etc), and decide in which way you want to enhance your sideships (homing lasers? mini-missiles? powerful gauss bullets?)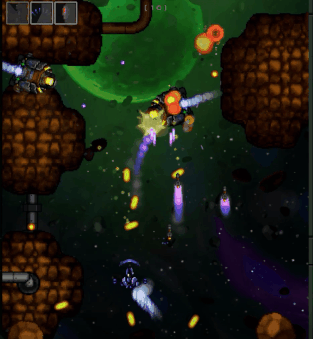 (The 'Barrage' ability fires a bunch of missiles that inherit the various traits
of your normally upgraded missiles - in this case, Homing, Cleaving and Napalm)
*
This all makes for a fun and versatile shopping experience, but it's nothing that hasn't been done before. What makes Cosmonator special, in our opinion, is when you learn special spells and abilities that combine with these different passive weapon upgrades in order to create a huge variety of different combos of awesome destruction and / or tactical advantages. This is also what opens up the game later on, as you can really create your own specific sandbox build that relies on different combinations of weapons and enhancing abilities! Here are some examples of the game's advanced weapons and weapon enhancement combos: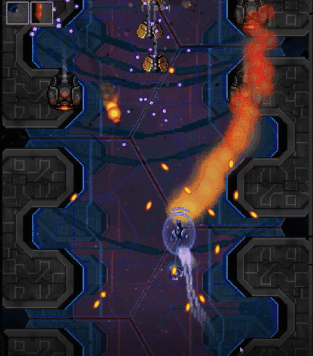 Some of the more powerful weapons only get unlocked when you specialize in certain Master Upgrades - e.g. the 'Magefire' flamethrower, left, and 'Laser Lance' ability, right, require you to be a Fire Master / Laser Master respectively
*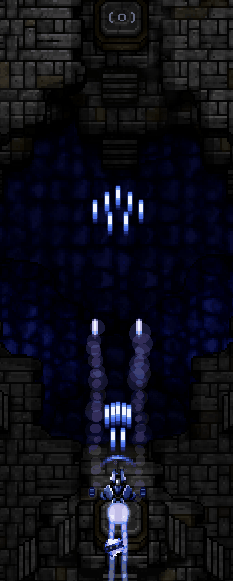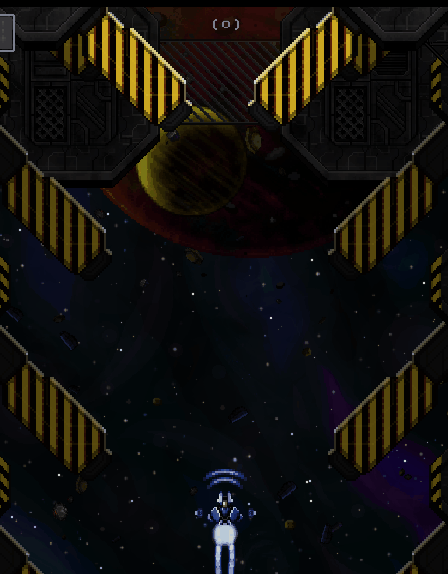 A fairly basic level of firepower with standard Gauss sideships, left; on the right the sideships are enhanced with the 'Geno-sides' ability, and missile rapidity is increased by means of the 'Flurry' ability
*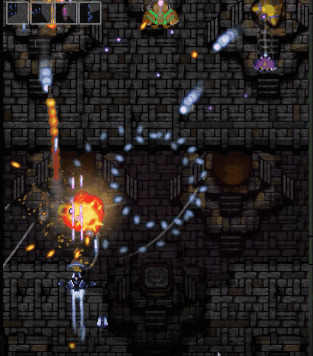 The Chaingun weapon, left, can be enhanced to have a powerful double barreled attack, right, by means of the Frenzy ability
*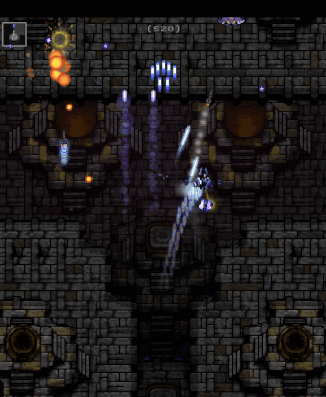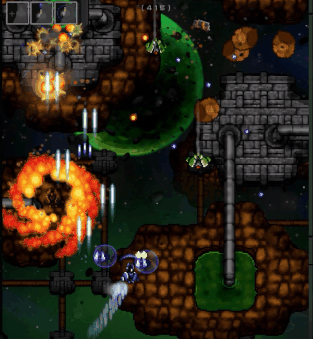 The Drone Cannon, which you can unlock later in the game, can be enhanced in many different ways - e.g. you can make it shoot auto-aimed bullets, left, or summon multiple drones side by side, right
*
Here's a gameplay trailer showcasing some more of what's on offer in Cosmonator!