Weapons
We are starting to make weapons, we already made a system for it, and we just need models (and ideas), anyway, there will be two kind of weapons:
Standard weapons (with ammo)
Overcharging weapons (with no ammo)
Some weapons will have ammo, and some will get hotter as more as you use it, keep in mind that standard weapons will have greater power, but you'll need to find ammo or to use carefully your money to buy it!
You can carry 7 weapons at the same time (+ blasters and a sword), but in the entire game, we hope to make at least 20/30 weapons, you'll always keep everyone of them (after you found them), but you can't change them during the travel, so, when you can do that, you need to choose carefully the ones that fits better the environment and the enemies.
Abilities
Since Ternion is son of an RPG game, we want to keep some RPG elements into our gameplay, if you press tab (or whatever key you choose), you will slow down the time (as you can do with q), and you'll be able to choose an ability to use against your enemy or yourself (probably if that's a recovery ability), but you'll loose MP, and if you reach 0, well, you won't be able to use abilities anymore, but don't worry, you can recover it, as energy, in many ways!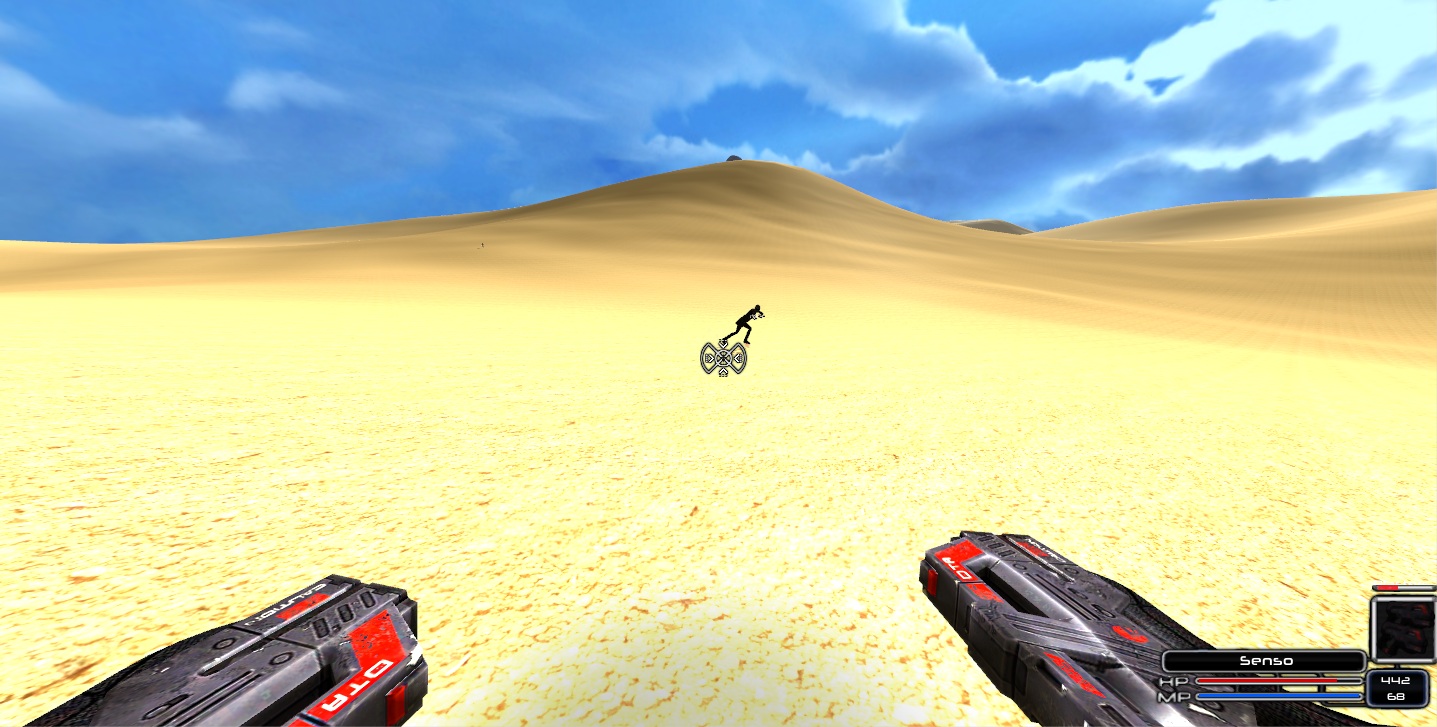 As a final note, on some modes of multiplayer, you won't be able to use abilities, that's because they require a level, and we want every player being on the same level, making it a sort of "competitive game", anyway, as always, if you have different ideas let us know, we would appreciate it!