After spending a day on the weapon generator, I am pretty confident that the potential is there.
Below is a few of the alien weapons i generated realtime, nothing pre-rendered or pre-calculated.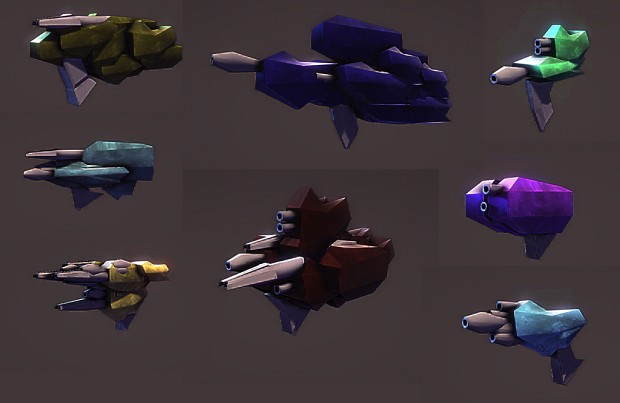 This is just the beginning, there's a whole list of things that the weapon generator will generate such as lights, particle effects, multiple materials, sounds and even weapon abilities and projectiles. This is also only from only 9 modules that I quickly modeled, the library of modules is all set up in a way that it is easy to expand. Once done I will release it as a little demo where the community will be able to generate their own weapons using the same tools that I will be using for Aker.
The generation is done from a seed number which will be the same seed number for the entire universe that Aker will generate. This means that the next time you load the game, everything in the universe is consistent, it also adds the possibility of doing a coop mode later on.
The generator is also built to be re-used for alien crafts, alien architecture and the aliens themselves. A style map will be created to ensure the crafts, weapons and aliens match and compliment each-other.
That's all I've got to show for now but stick around - Progress is going fairly fast so I'm bound to post an update soon =)