It has been a while since we updated, since we are migrating to the update of our engine.
Updating to LE3, enough of this... weapon customization systems!
We are working on this for a quite while, and we thought; let's tell it to our followers, they deserve to know this.
The concept design is already finished, and the concept code is finished too,
Although since the new engine at least the update... made it harder since the API code is changed too.
In the Weapon customization system it's possible to not only add attachments but also to change camouflage and layout. every part also changes the initial specs. as for example a silencer makes it soundless but reduces range and recoil. all these specs are based on realism.
A example of how this will look as an concept will be: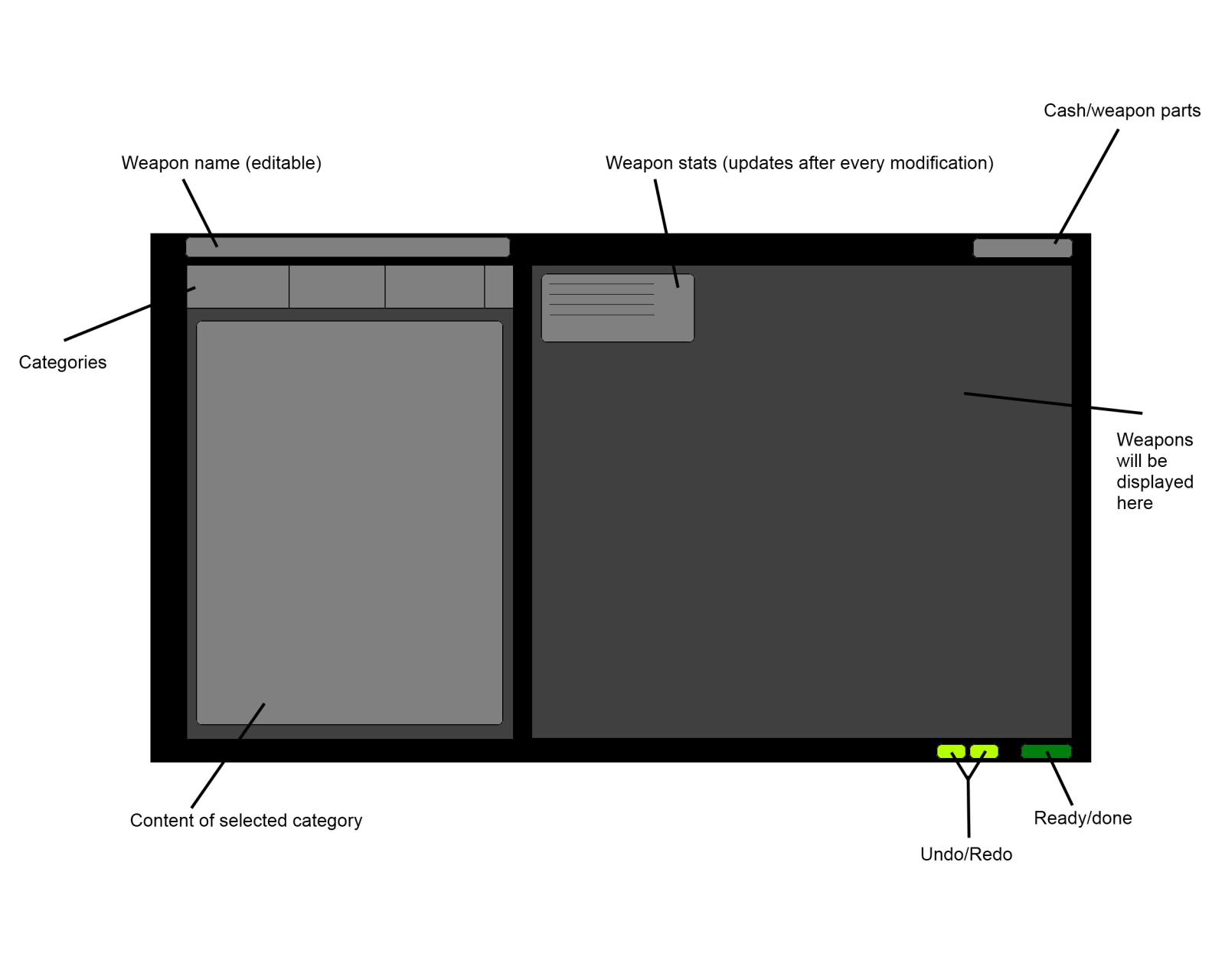 for the categories: they will scroll from right to left and left to right, at the moment you selected a category all parts in that section will appear. when clicking it, it will be attached on the weapon and the specs will be updated.
More of this will be updated soon!
Thanks, and we'll keep you posted