Thanks to the gamers communities continuous support and enthusiasm, A Cat's Manor managed to break into the top 100 Steam Green Light games in less than 3 days! That's quite an achievement considering we did not advertise nor promoted our game!

Perhaps the most captivating part of our presentation was the game's trailer. A labor of months to get the tone right, the trailer takes the form of a short captivating story to draw in the viewers. It depends heavily on the amazing voice acting of Mary Elizabeth Kennedy, and music specifically composed for it by Hollywood film composer Wlad Marhulets to create a creepy atmosphere. But don't take my word for it, watch for yourself:
The trailer was composed of video captures straight from the Unity3d Engine preview panes, and was put together and edited inside Movie Studio 13 Platinum. The initial target length was a minute and half. However, the amount of captured footage I wanted to put in it reached 5 minutes!!! It was trimmed down to 2 minutes, which even I consider too long for the trailer. It worked out quite nicely in the end.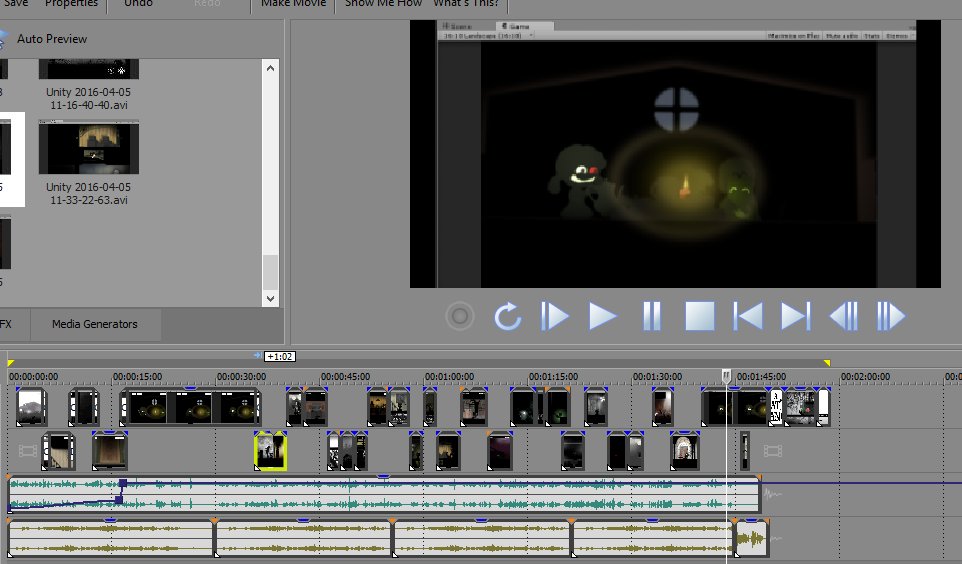 We're still not done yet! The game is slowly climbing up the top ranked 100 and is near to breaking in the top 50 green light games! As always, your support is needed. Please do pass by and cast us your vote. Thank you!