So, I've crawled out from under the bed and gotten some more work done...
EXCITING work...
The biggest dealio is quests. NPCs and quests. NPCs who GIVE you quests... Quests that they've thought of themselves...
Many of you fine folks have been telling me that this is a part of the game you're most excited about, and, truth be told, having it in place really makes the game feel the most like... Well... A game... that it ever has.
Yes, it's only in a very basic form at the moment, but all in all, those familiar with game development will see that from here on in it's rather straightforward to extrapolate it into the fully functional system! Check out this video I made showing how it works:
So that's exciting. But, you may have noticed that the towns still look terrible. Well, we've been working on that, too! As mentioned in the video, Ian Atherton and I have been working closely to come up with a procedural building generator which will CREATE buildings out of "chunks" of buildings to be able to create all manner of building sizes, shapes and colours. It's going to be great. Also in development is lots of "town kitsch" that will litter the streets. Things like barrels, crates, carts, street lighting, park benches, etc, that will make the place seem a bit more lived in than it currently does... But that's for a future update. For now, lemme show you what else we've been doing.
Remember the Abandoned Mine dungeon tileset?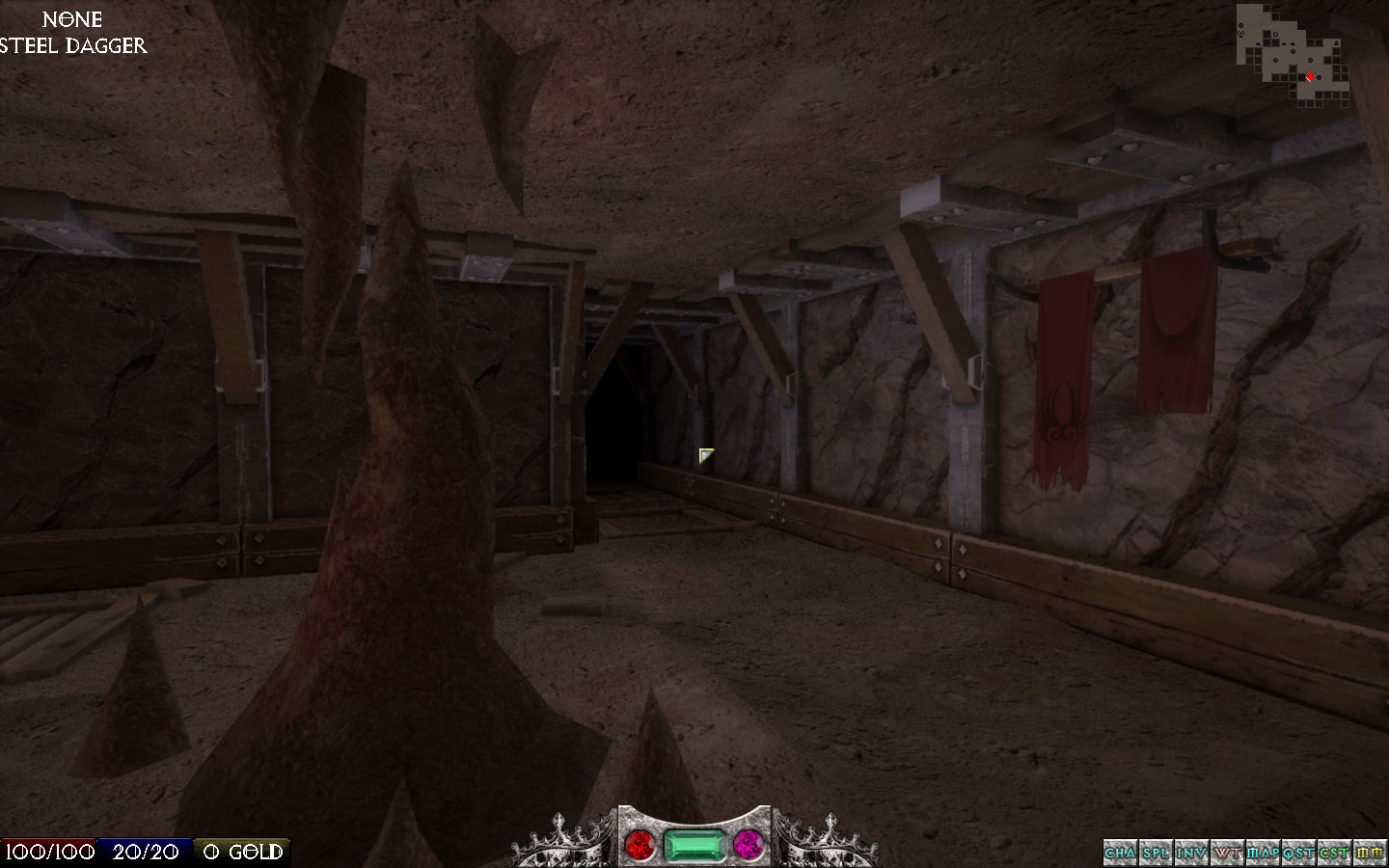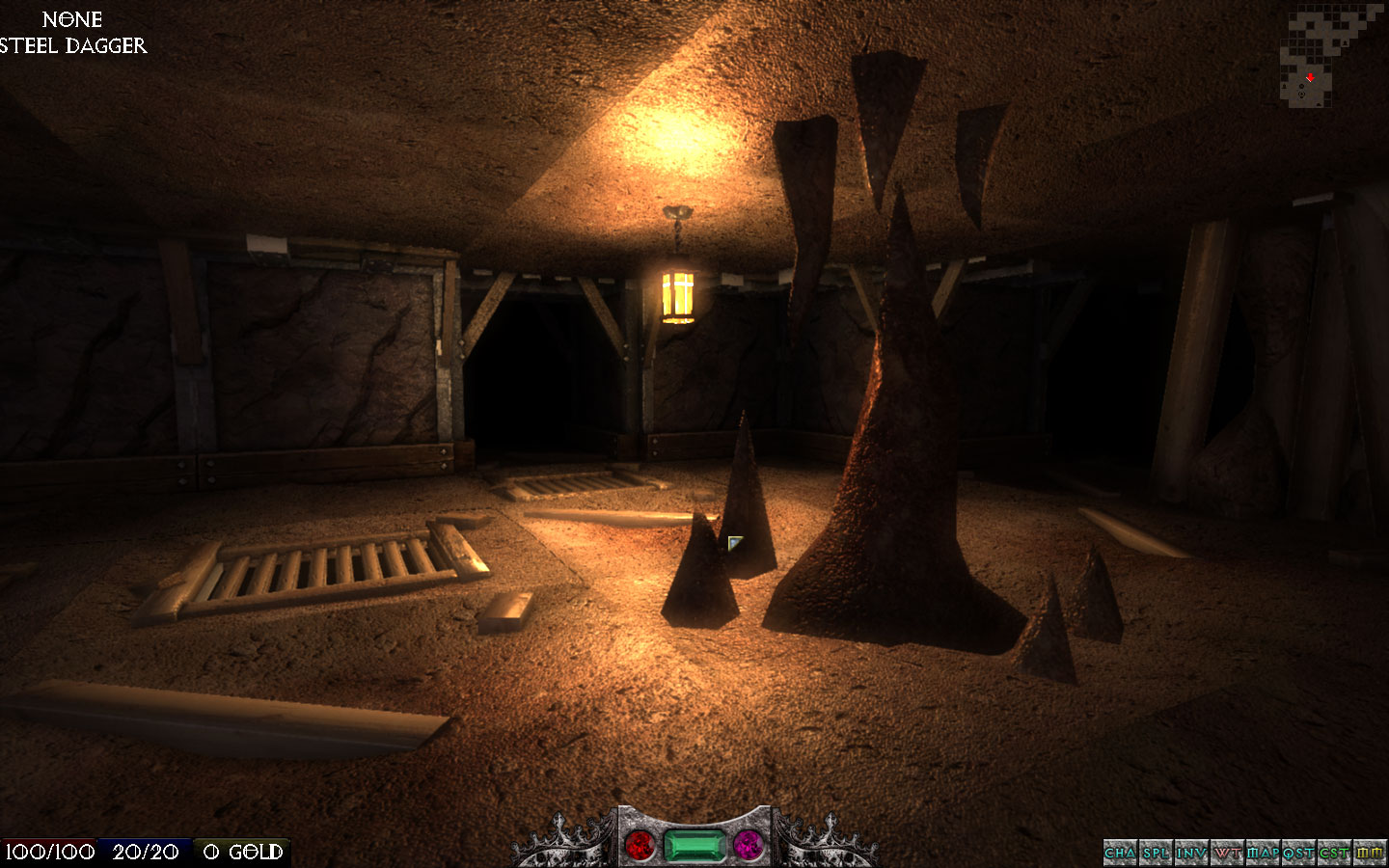 Well, next up we've been working on the Tombs/Crypts model pack. Not done yet, but it's coming along nicely, as you can see in these early renders: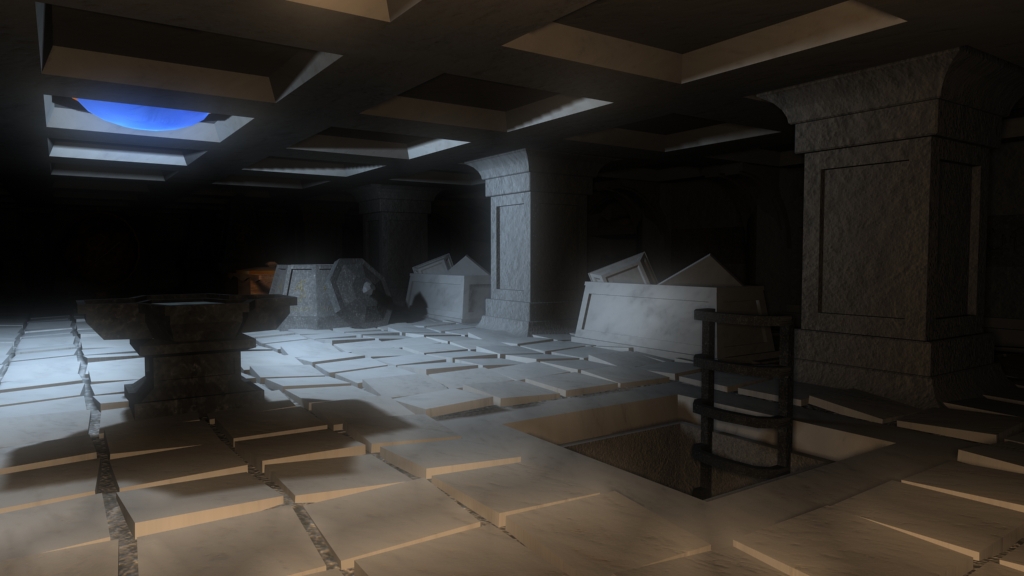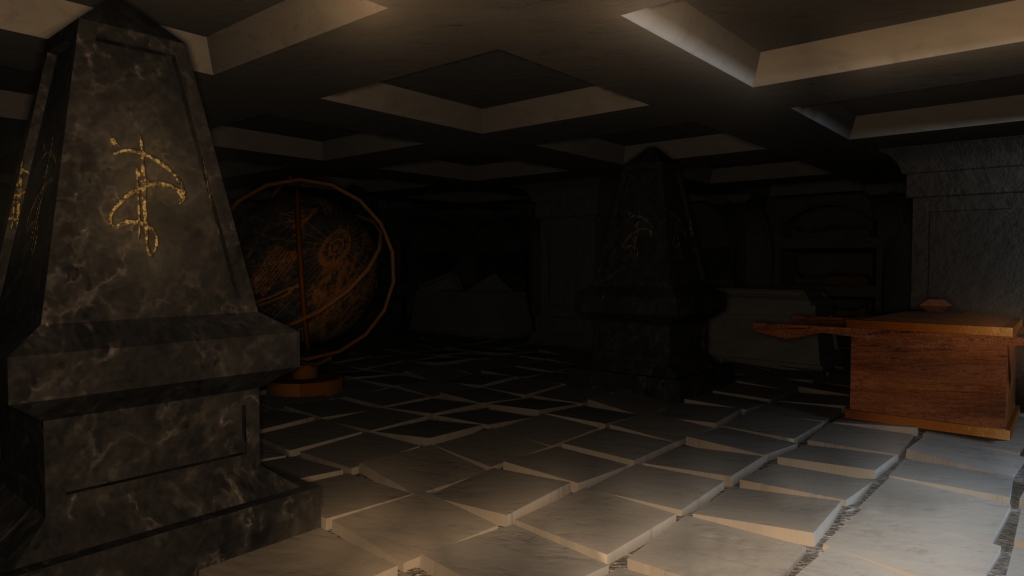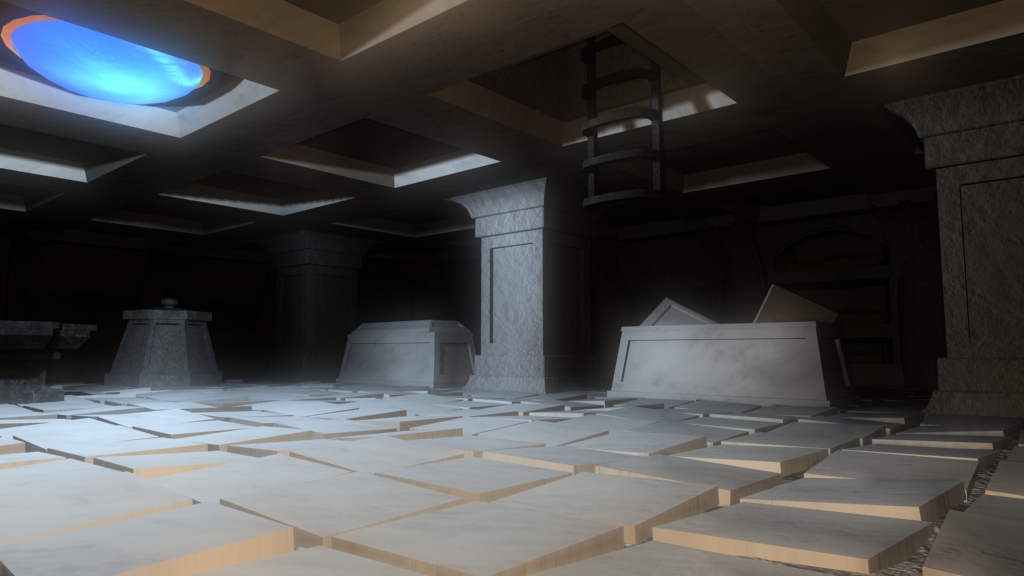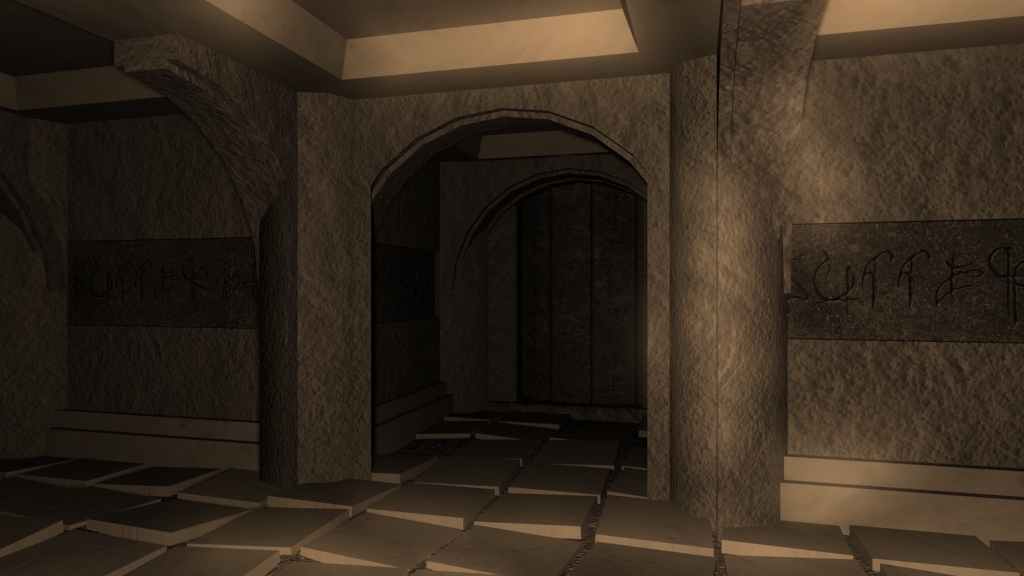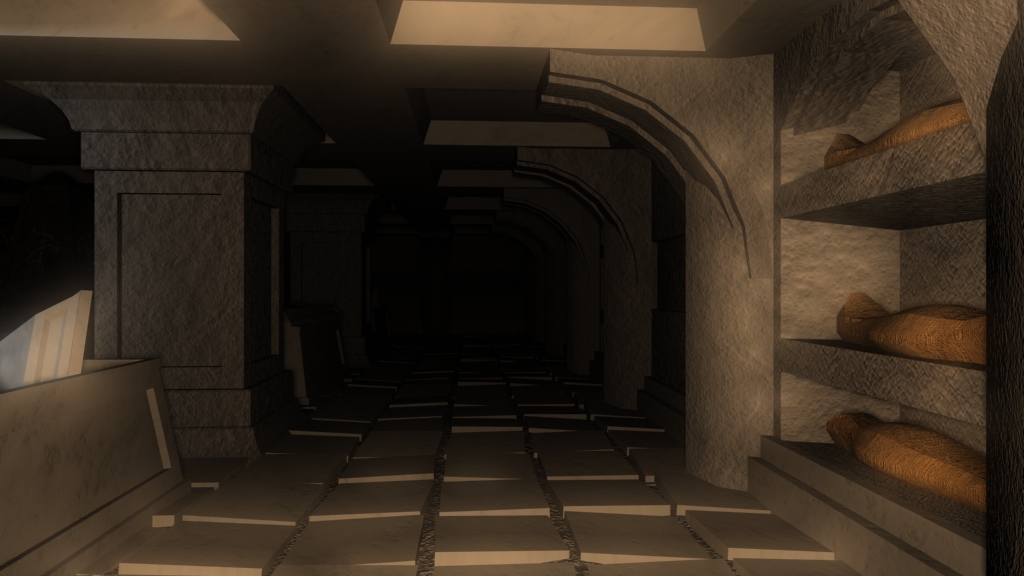 So they're coming along fairly well. But that's not all the team has been up to. Carrie is back with a new loading screen piece for one of the female characters. She's not done yet, but she's sent you a preview to take a look at!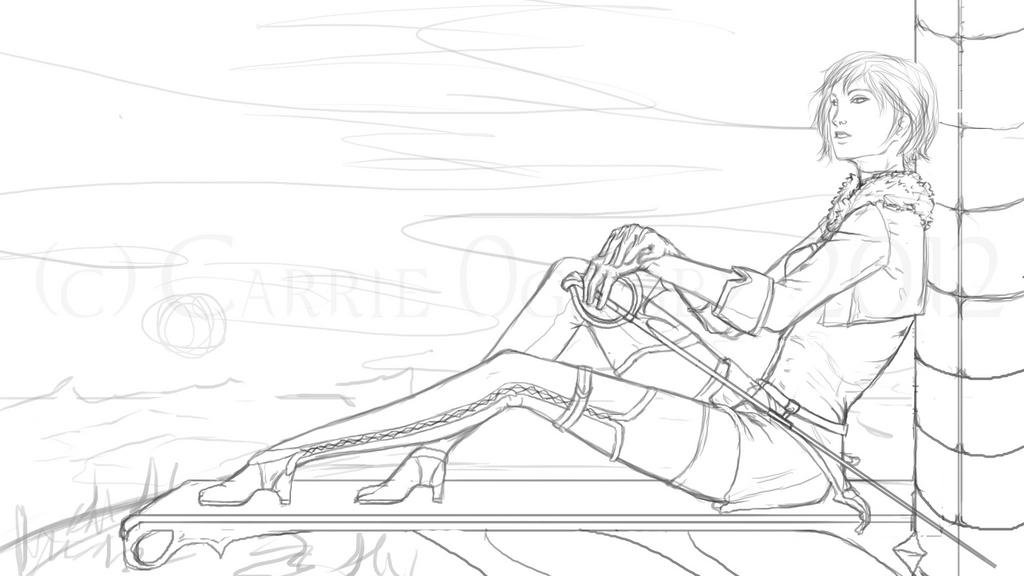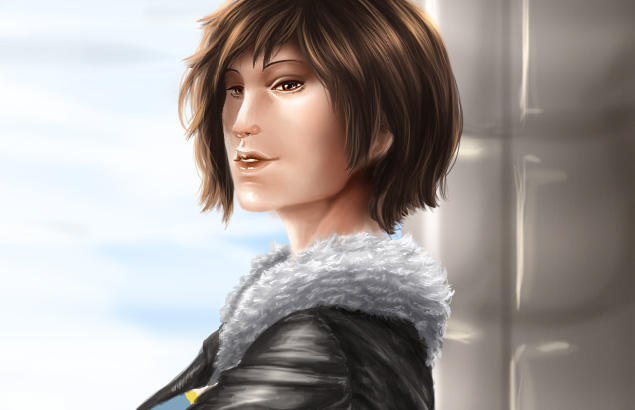 Fairly soon she'll also be moving on to doing the custom loading screen pics for the $350 pledgers from our KickStarter drive, showing their fantasy character versions of themselves doing all sorts of awesome stuff. We'll definitely show you how they turn out once they're done!
Carrie and Rachel have also begun work on the $150 pledger paintings. These will be hung up inside people's houses in the game, like family portraits. It's gonna be great, and I'm really excited to get them in the game! You're going to see quite a bit of town content in the next few updates, so get excited!
Speaking of the towns... The guard graphic in the chat screens in the above video was a temporary one that we were using while Rachel worked on the actual piece. Check it out!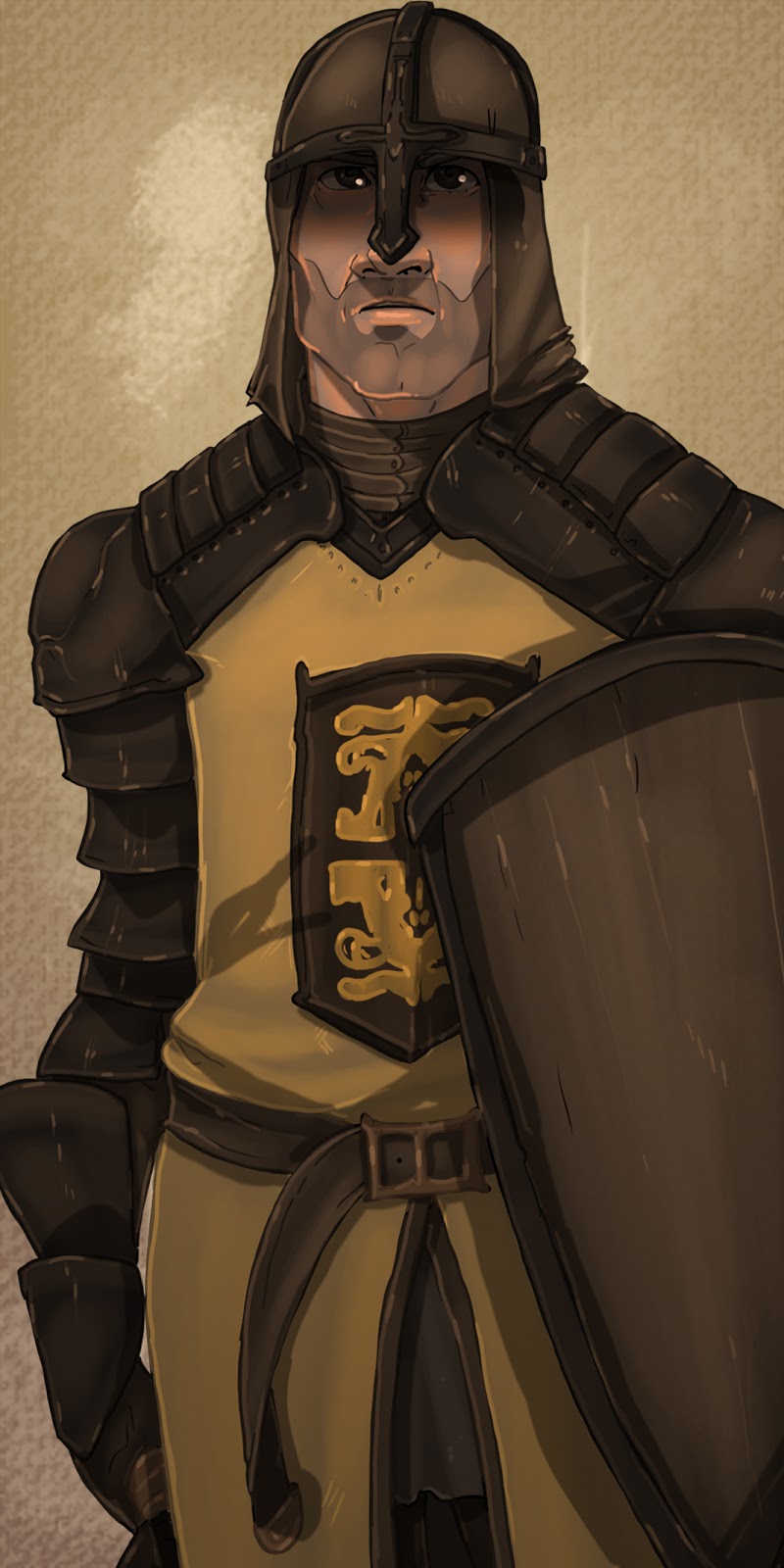 Isn't he cool? Doesn't he look grumpy? I may have told you guys this before, but all of the town guards in Ahkranox are grumpy and in a foul mood. This is because you, the hero, keep doing their job for them and leaving them with nothing to do except stand around in the sun or rain, telling people to move on. They're some of the funniest characters in the game and I hope you enjoy them as much as I do. They are voiced by myself (Alex) and Samuel Drake, whose character pack I often play as in the gameplay videos that you see.
Rachel, however, has been up to more than just drawing guards! She has completed every single graphic for every single different looking piece of armour in the game. It has been QUITE a feat for her, and has taken her a very long time, but she's finally done, and they all look great. I specifically asked her to make some look very boring and functional, and some look incredibly elaborate and fantasy-esque, and all manner in between. So some may look odd to you, but that's for the sake of diversity. Remember that you can take any piece from any set of armour and mix it around with any other piece from any other set, so the number of combinations you can wear is staggering. Here are some examples of some of the sets!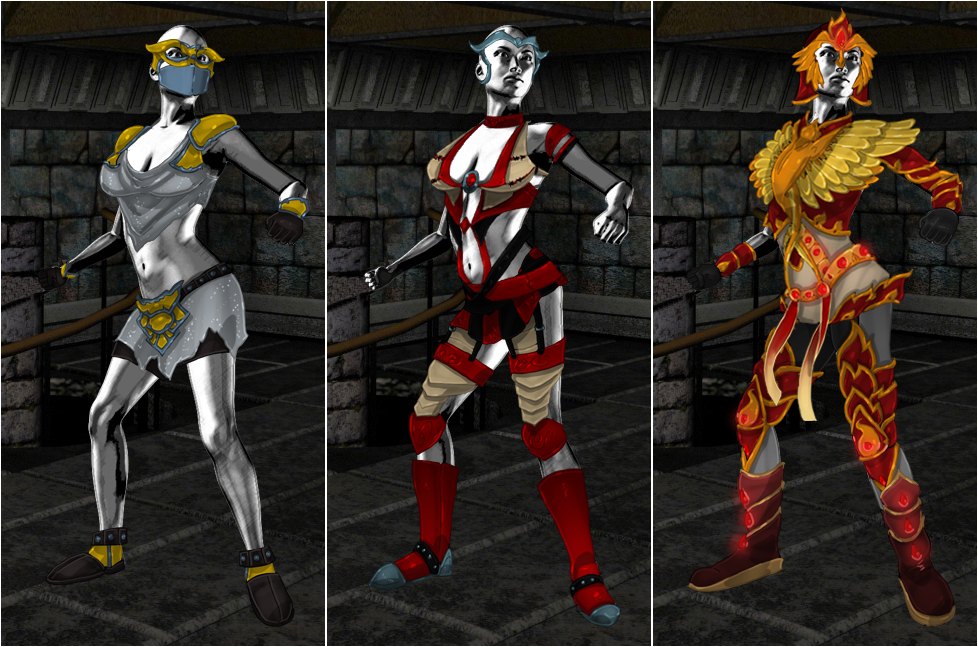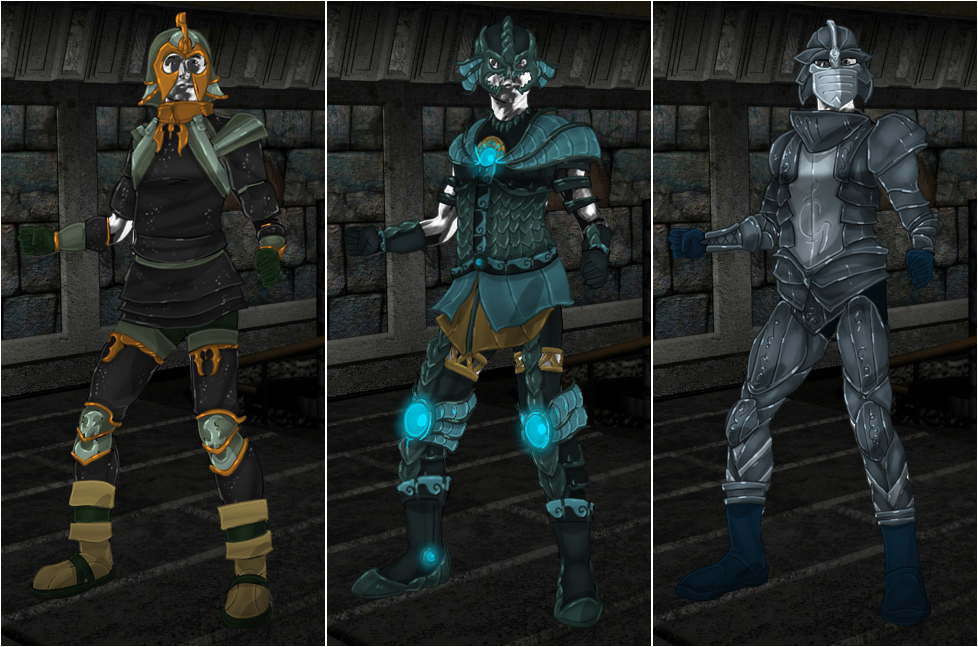 Fairly soon we also plan to implement the procedural weapon generator and new loot system (with all of the hundreds of loot classes) just because we like to lump heaps of work on the test team :-P
We're hoping to get a new beta build to the testers by the weekend (maybe DURING the weekend) and Hyfrydle has said he'll continue his Let's Play series, so in case you're not already subscribed to his YouTube Channel, I'll be sure to share that here, too.
Before we finish up, a couple of bits of housekeeping. First of all, if you haven't already, please give us a thumbs up on Steam Greenlight, and get all of your friends/family/colleagues/neighbours to do the same. It REALLY will help us out if you can. Sharing that link is one of the biggest and most powerful things you can do to help this game succeed! Even if you don't like Steam, just passing the link onto others can be of help!
And secondly, our new website is about to launch. Shortly after it goes live, we'll start taking pre-orders for those that want to get in early. Pre-orders will come with special benefits, which will be explained on the site when it goes live, but keep your eyes peeled for it, because it's gonna be sweet!
Well, that's all for now! We'll keep you posted as more awesomeness is completed! In the meantime, keep it real!