Even with this whole social distancing and staying at home, we managed to sell two copies of our game! As first-time indie devs, this gets us excited and extremely grateful. Not just because we sold our game to someone, but because we have heard a bunch of stories about how people launch games and don't find any traction. True, it is just two sales, but its two sales in the right direction. Someone even streamed it on Twitch right after they downloaded it!
One of the things that helped was that Jose frequently networks with local business & media people. One of them happens to be one of the leading voices for gaming on the island (Puerto Rico). So Jose simply sent a LinkedIn DM that said "Hi! This is an indie game made in Puerto Rico using the Unreal Engine. Here is the trailer." Like two hours later Isaack receives an email about how they would like to interview him and about the game. And like that, we got media space for two articles on one of the biggest gaming pages on Facebook for Puerto Rico.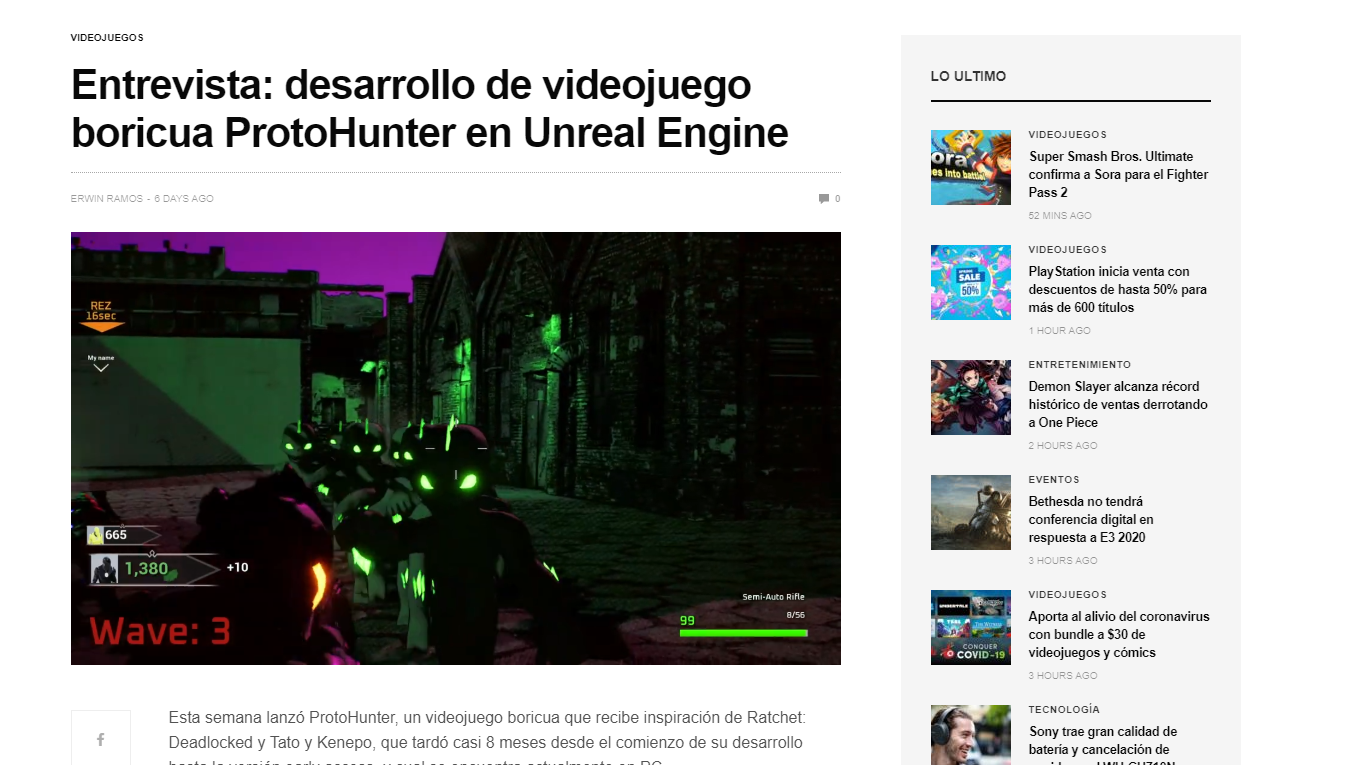 This goes to show that if you put your mind into it, you can start something and maybe one day gets to a place where you never thought you could go on the ladder of success. It may not be $1 Million in sales, but now instead of being $1 million dollars away from $1 million, we are now just $999,979.01 away. Also, you don't need to be what many would call a "marketing guru" to get exposure. Just DM & email people and outlets for their opinion or just plainly ask if they can help an artist by sharing your game.
The key takeaway from this? Network without looking for an ulterior motive and stay focused. You will make it one day. It just takes time.
Thanks for reading! Go ahead and check out "ProtoHunter" on Itch.io:
-Jose