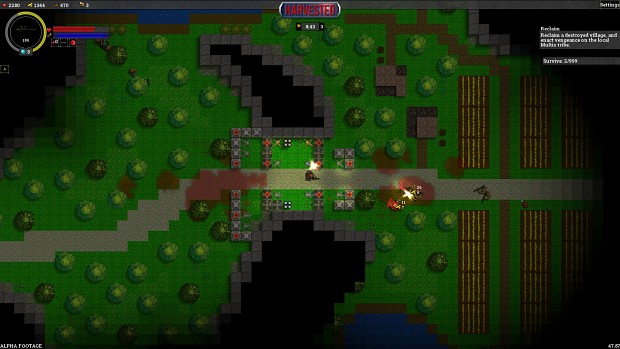 Sorry we've been quiet for a few weeks - a few (big) things have been going on in the background and we wanted to wait to announce them until we were ready to talk about them. Now, that time has come, and the first announcement we are making is the newest member of our team: Jake.
Jake has been slowly replacing art assets for a few weeks. Notice in these screenshots new trees, a new tileset, new walls, new Multis buildings, and more. Remaining assets will be continued to be replaced as development continues.
Previously, all art assets were created by Bret, Harvested's programmer - in addition to making the game much more beautiful, Jake's work will hopefully speed up development.
Jake's artwork will be available in our next public test.