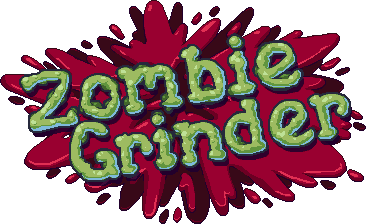 Oh hey, look!
Hi everybody! Jordan here with a little bit of a news break for Zombie Grinder! I know it's been like 4,000 years since I've posted news, as Tim and I have been incredibly busy at our 9-5's, but I've got some fabulous news!
WE GOT GREENLIT!
That's right! After an over-a-year-long campaign, your support has helped us catch Valve's attention enough to justify a release on Steam! I know I speak for everybody who has contributed content to the game when I say that we thank ALL of your for your relentless support through the good times, and the bad!
With this unprecedented event comes some pretty amazing news! More updates than I had actually thought we would do! To be honest Tim and I were roadmapping an over-all end-of-the-line update that would introduce a single-player mode and the online side of things would be Peer-to-Peer. We still have other games we want to eventually work on, but with Zombie Grinder being released on Steam, we have a newfound vigor to polish it up and make sure it's a complete experience in and of itself!
Since finding this news out, I've completed 8 new hats, and 6 new weapons. This next content patch which may be a ways off should be very interesting!!
I'm still trying to wrap my head around this whole situation, as I honestly never expected it to happen, and I know Tim's in an even crazier spot, but I just thought I'd let y'all know that we appreciate everything you've all done! From just playing the game, to pitching ideas for new weapons.
Obviously a bunch of stuff is coming, and while I can't exactly put a date on it, Tim and I are shooting for a full release before Summer of next year to co-incide with our Steam debut :)
Thanks again for all your support!
Much love,
Jordizzle