HERE IS THE LINK TO OUR KICKSTARTER PROJECT : REVELATIONS: THE CHRONICLES OF JERICHO FOX PROJECT
Kick starter is an ideal place for us, because we can work directly potential fans, and that is what we really want. We want to become connected with you guys as we work hard on this project, and bring you newer and better updates on our progress. Working with the people to have their ideas and comments and we hope that you all see what we see in project and know that we will push hard to bring you something new and powerful one day soon.
We fit in here and that's why we are set up and waiting. We're coming directly to you to make
"Revelations: The Chronicles of Jericho Fox" a reality, and allow us to do more than we thought we possibly could. This allows us to do our work exactly how it should be done with no compromises! With your help, we can bring all episodes to life and furthermore, we will be able to give you development diaries, and behind the scenes footage of our work. We want you to be right by our side. As
a backer of our project, you'll get access to all sorts of extras. We'll make it worth your while!
WHY DO WE NEED FUNDING?
The "Revelations: Chronicles of Jericho Fox" project needs the Kick starter funds to expand the core team. The goal will help us pay for software licensing, music, sound design and writing, but primarily it will be used for the art and code.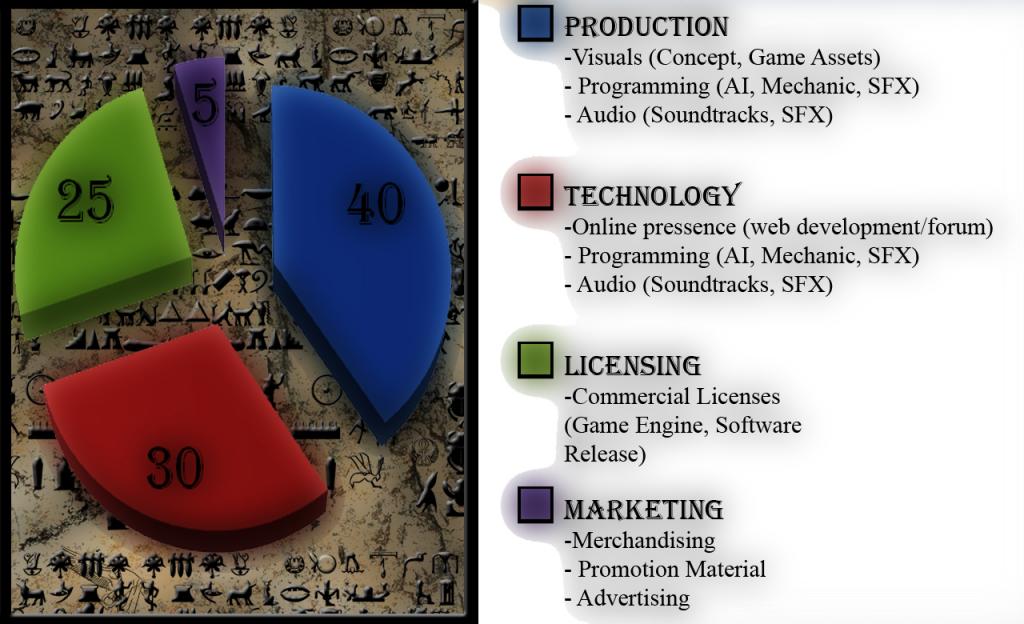 REWARDS FOR THOSE THAT PLEDGE
We will do our best to deliver the highest caliber of packaging possible. We made sure that most of our rewards for our backers will be extras added to the game, and every single piece of physical merchandises was design by members of the team, and will be package and shipped to our backers soon as possible.
Depending on the content we are creating or the Merchandise we are shipping this will take time, and we do have Dates on when we will be able to ship your rewards out, but remember because of you this project will be push to the limit, so we will do all we can to meet the dates or send each reward to you our fans A.S.A.P.
We will have to ask for extra in shipping fees for those that pledge and live out of the United States, and we are thankful for each of you for understanding as well.
We have added a couple of really nice in-game additions to the tiers that consist of becoming a N.P.C, Creating your own Monster, Creating your own Melee Weapon or Long Range Weapon, and have a chance of becoming a Playable Character. Become immortalize by having yourself or your creation in our game.This is a big deal to us and we made sure not to cheat anybody! Check out some of our rewards for our backers, so you can see exactly how good our work really is. You won't be disappointed, we promise.
I appreciate the time you guys took to read over our news letter, and I hope you see that we are being professional and are ready to
answer any questions you have about this project.