We've had a lot of support from gamers, YouTubers and Streamers who played the game so far. The comments on Steam, Gamejolt and Itch.io have been overwhelmingly positive. More than 1300 people played our playable preview and 71% of people voting on Steam Greenlight would like to buy the game when it's out. We have over 3000 total votes. The average for top #50 is 52% yes votes. We would have liked to personally thanked everybody, but there are so many comments and videos that we won't be able to do that. We really appreciate it! Thank you! We are at 33% of our funding goal, things have slowed down and we are trying what we can to get more attention for the campaign. If you want to help, then please tell your friends about it, post it on your Facebook page or shout it in the streets. Everything helps.
Behind the scenes - Episode 2: How the Player Influences the Narrative
This new video shows the story of Jazon and the Dead and how you as the player can really influence the course of the narrative and solve puzzles in different ways. This video also introduces the scavenger - the first character Jazon meets -and we need your help to pick out a design. Watch the video and vote on YouTube. We will keep working on the chosen design and he will be in the final game.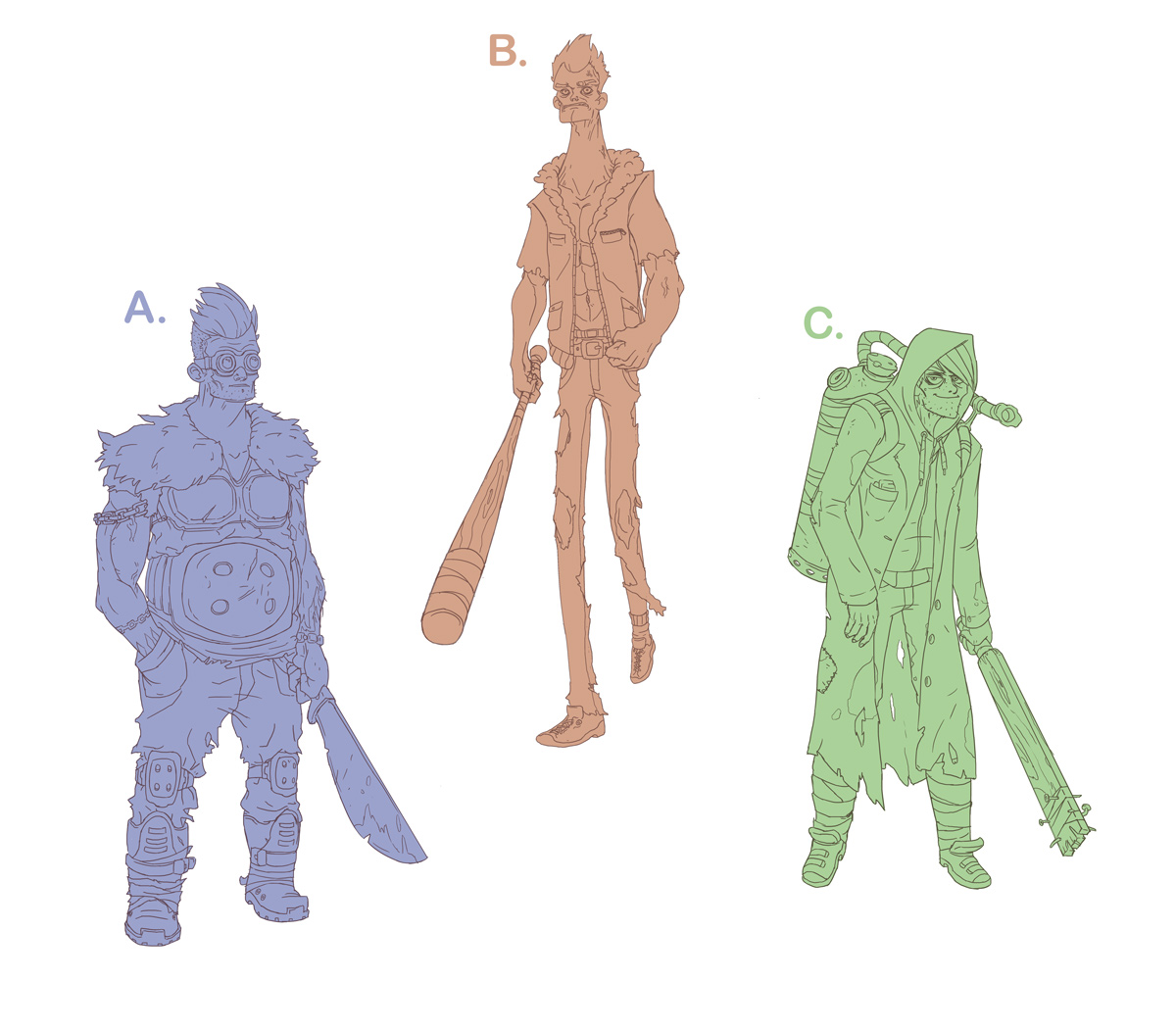 Next live stream this Thursday
We had a blast playing games last time. Nikki played Inside and died a ton. We will continue with playing different games in our next live stream, and this time we are going to look at some Danish games which we really enjoy. It's gonna be this Thursday at 17.00 CET/08:00 AM PDT on our Twitch channel.
We are also streaming when we work. It's not on a specific schedule, but if you follow us on the channel you should be able to catch us at some point.
See you in the next update,
/Dennis