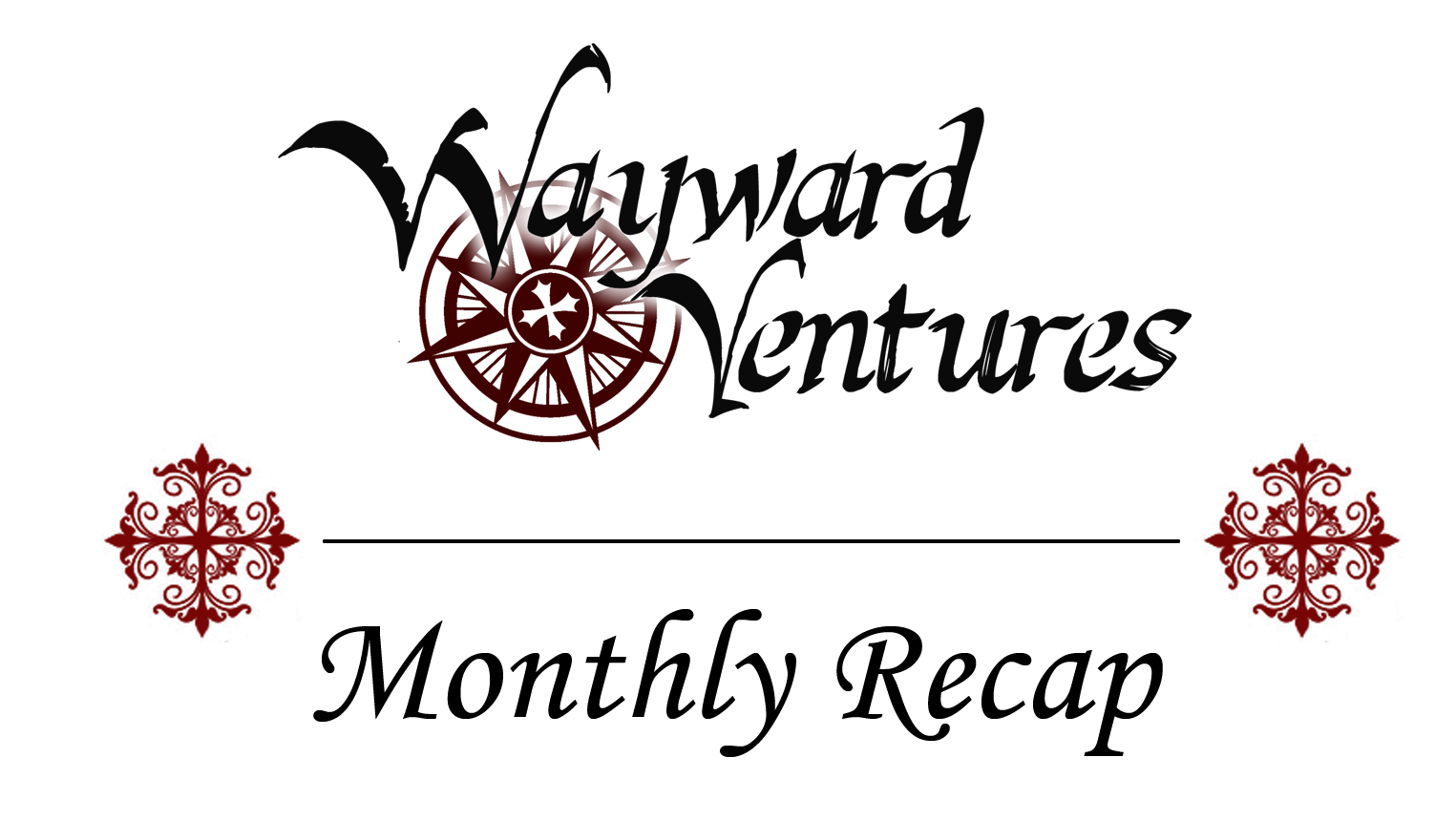 Welcome to the first recap of 2016! I'm trying out a new logo here, and taking Tempest out of the name for now - just to see how it feels. Let me know what you think!
January has been a comparatively slow start compared to previous months, the team including myself have been contending with real life problems, but hopefully progress should pick up in the next few months. Nonetheless, here's what we've been up to:

Our sword collection grows! With the addition of some more sabres, we now have 10 unique swords which we can mix and match to create lots of variants! I'm planning on making a few more - as there are still lots of cool 18th and 19th century swords out there, but for now it's good to know we will have some variety in our bladed weapons.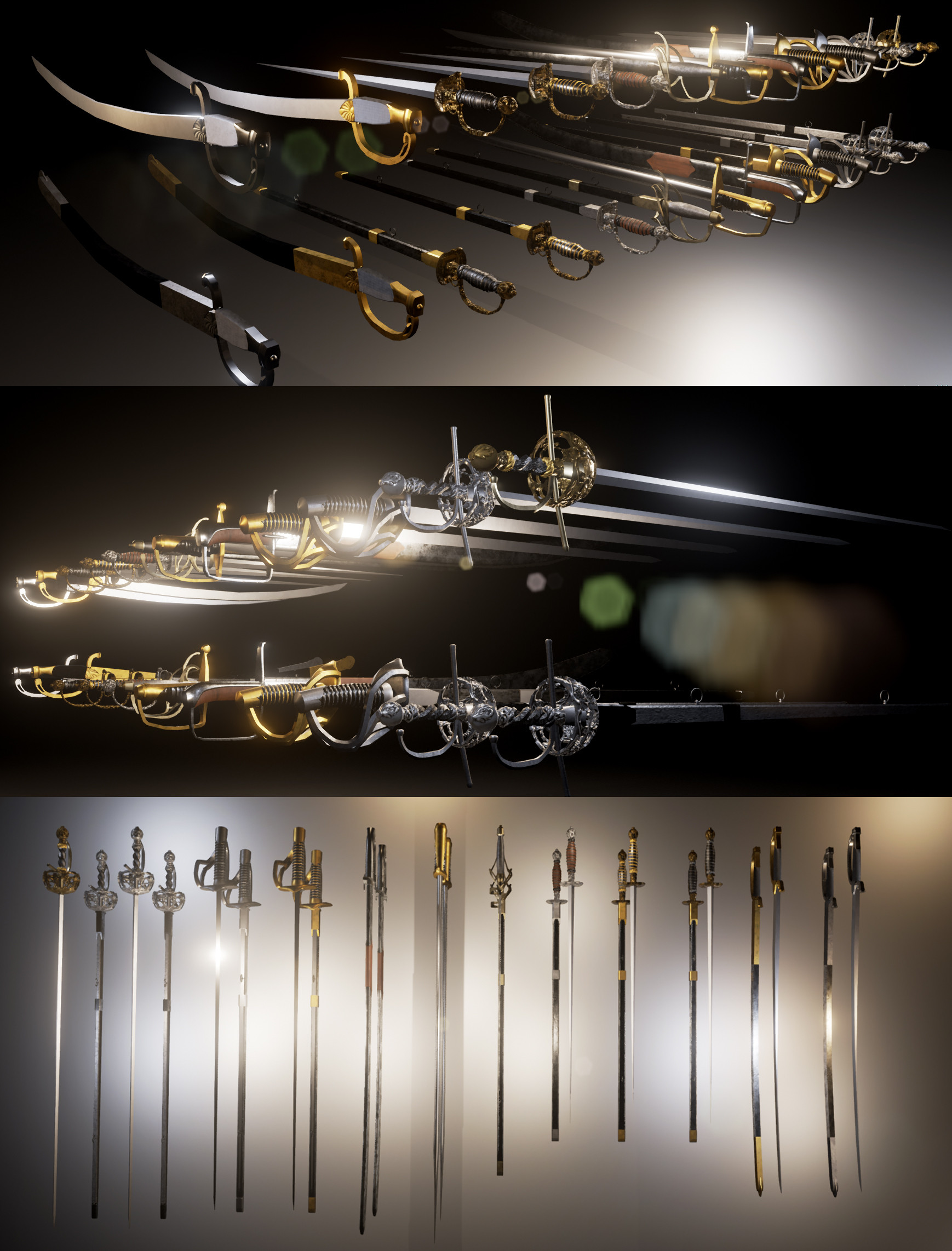 Swords will be one of the most useful items available to players, and something they will want to carry on their person most of the time. Because of this, having lots of choice and variety will allow them to pick and choose a sword they like.
Other new models I've created include a musket, with a socket bayonet, and some new cannon models.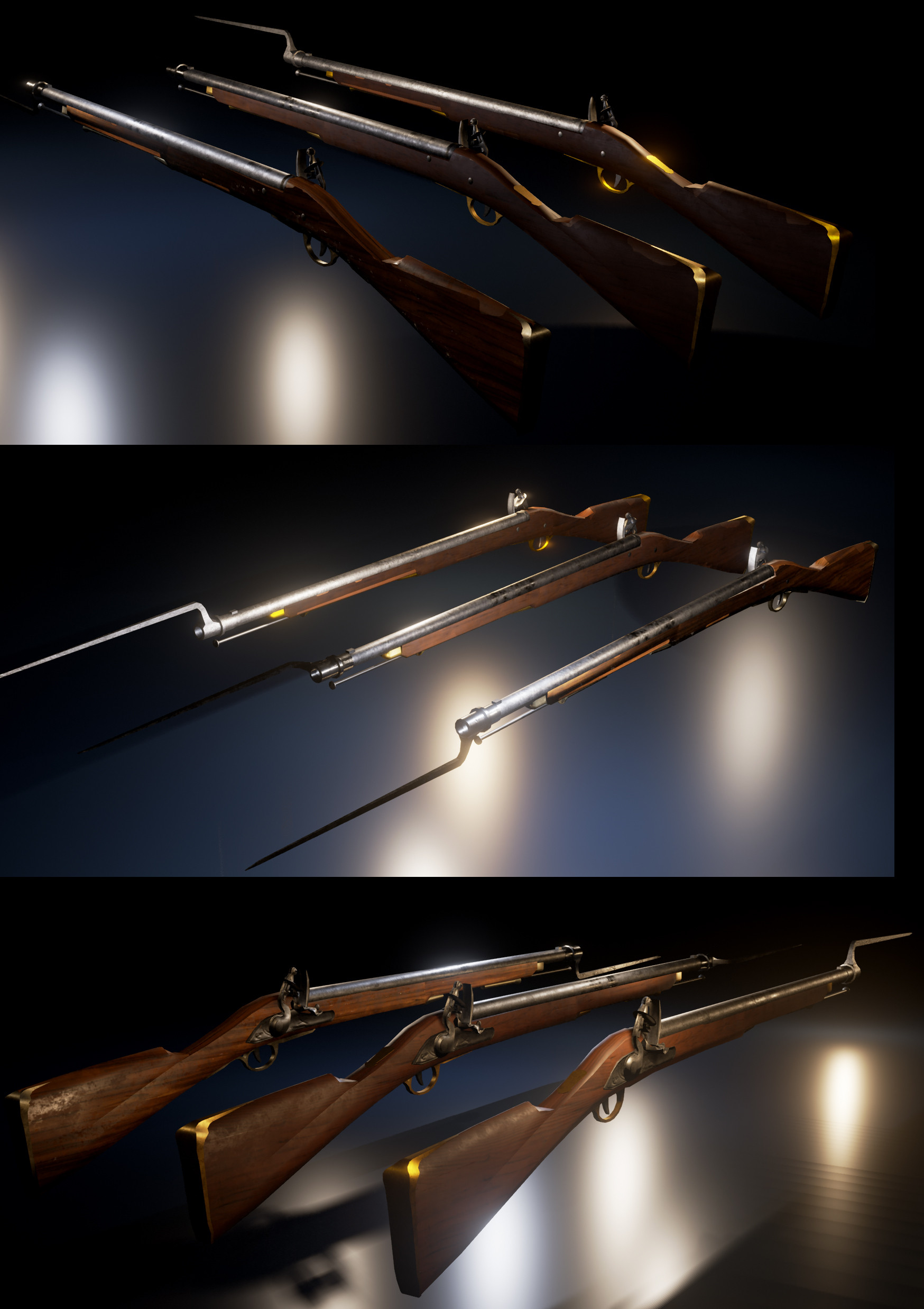 -

Animation Work
I've also been trying my hand at some third person animations. This is somewhat out of my comfort zone, but I'm learning as I go, hoping to get better soon. Feedback appreciated!
Seb continues to work on his sky effects. They make for good screenshots!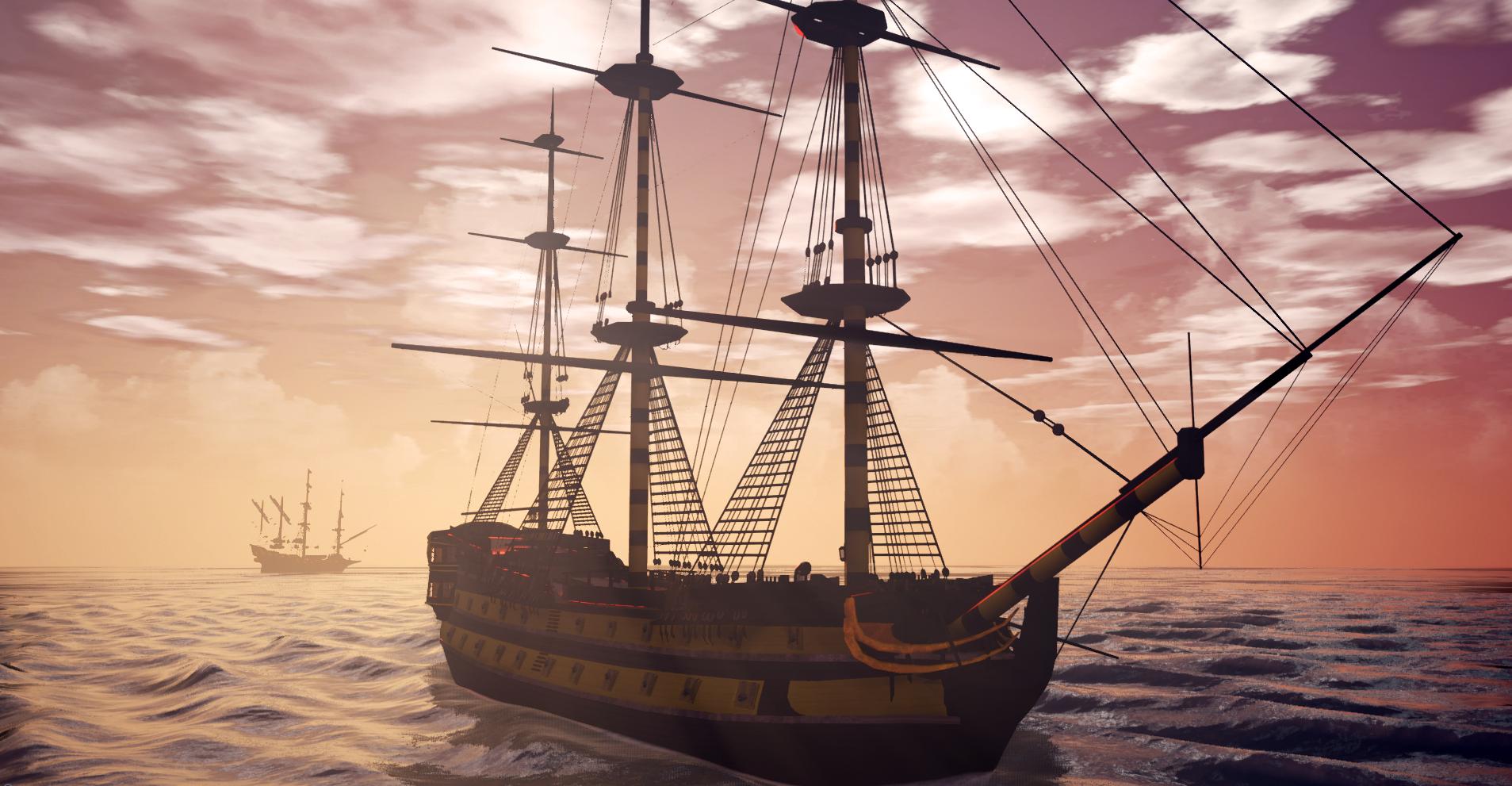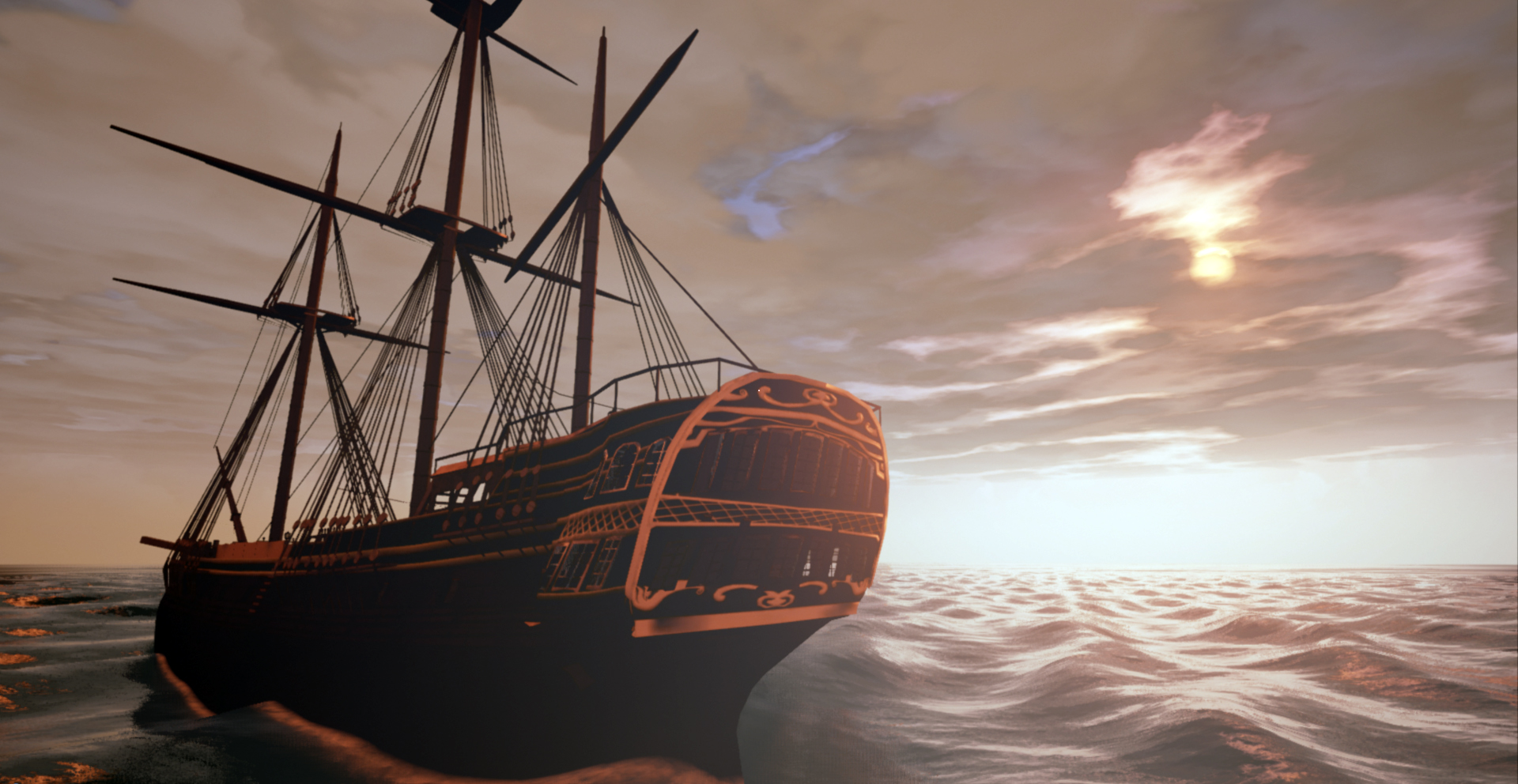 Storage Containers & Newest Ship Interior
Tom has been creating a system that allows players to store inventory items in containers such as chests. This will be handy for players looking to store cargo on their ship. We hope to have video of this soon!
For now though, here are is the interior of the new Galleon I have been working on: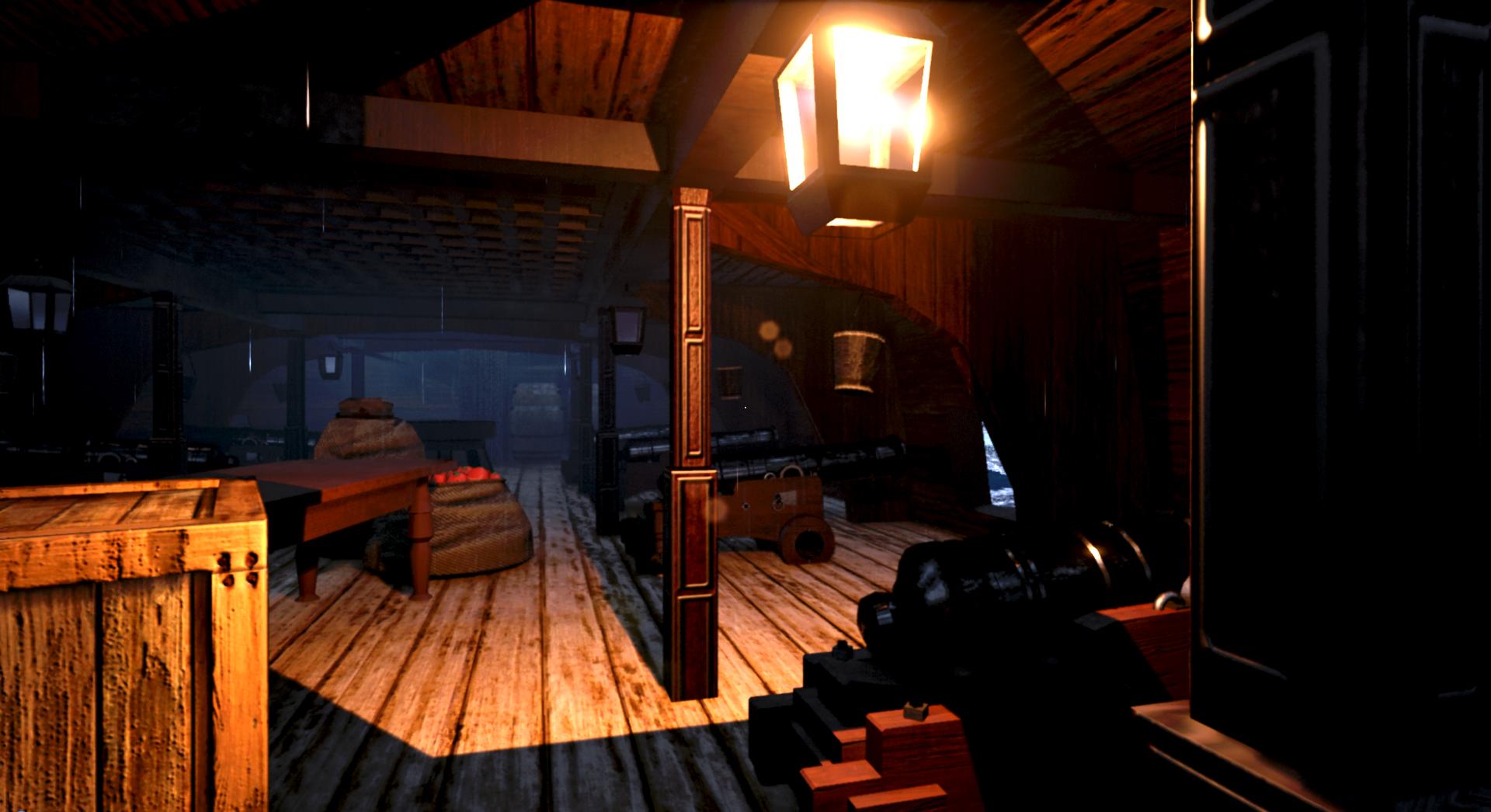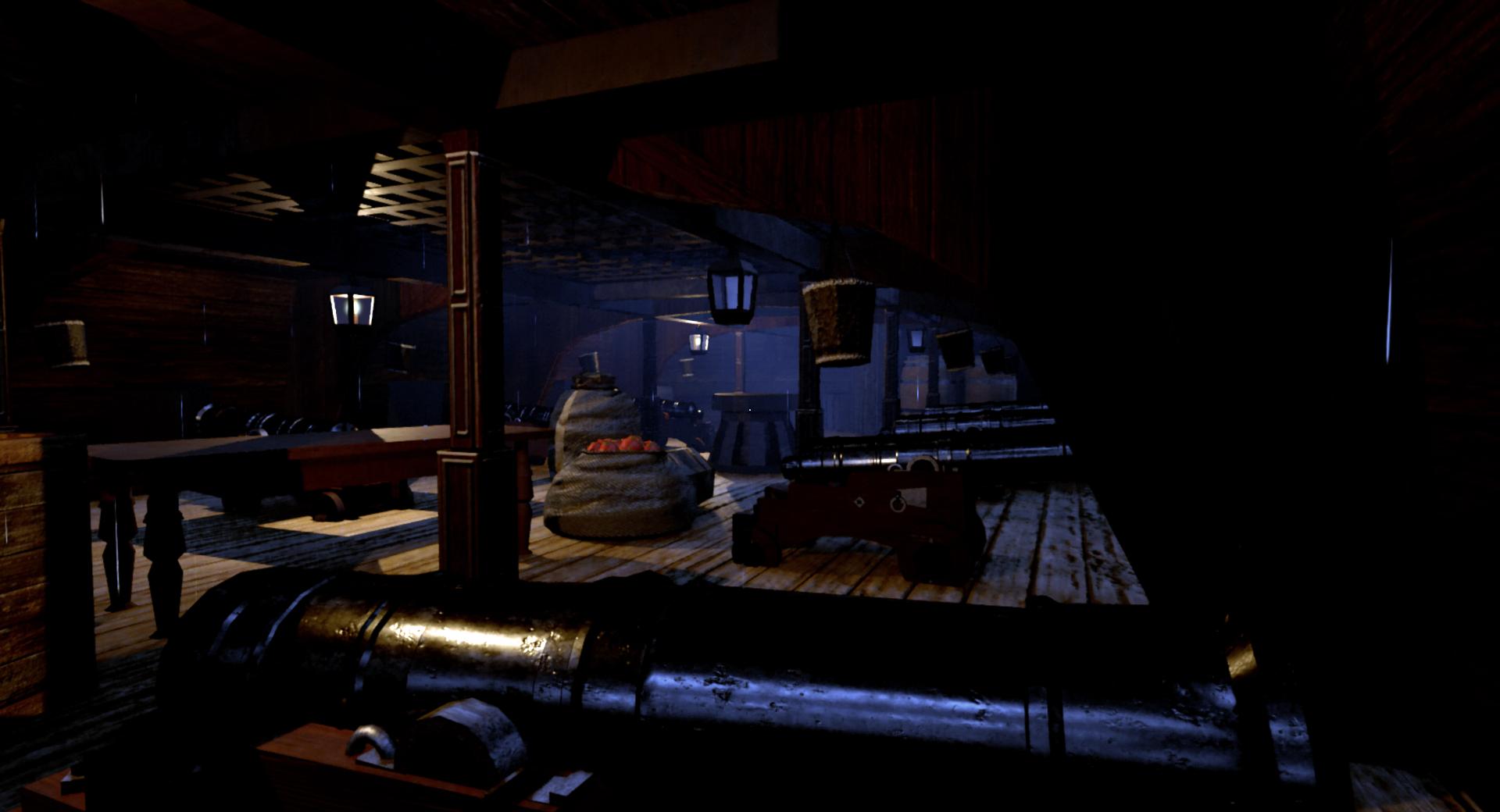 We are always looking for more help!

If you are a programmer, character artist, or voice actor, please get in touch with us either via PM or comment here on IndieDb. We would welcome the support!
Let us know what you think!

If you like the sound of what we're trying to achieve here, or if you'd like to help us out, leave a comment or send us a PM. We welcome critique and feedback. That's all for now. Until next time!