"

SCARIEST GAME THIS YEAR SO FAR!

" - Yamimash


'SCARIEST GAME I'VE EVER PLAYED!''

- Razorhog444
"EXCELLENT AND TERRIFYING!" -

Okuma


"#1 IN FREE HUNTED HOUSE GAMES" - Freepcgames
Why aren't you playing Baby Blues?
This game takes place in a house, You play the role of Tommy the 3 year old kid living with his parents. While Tommy never experience anything in his life, this day will come when one day; He wakes up in the middle of the night, he steps off his bed and notice

something is missing, his teddies. Tommy goes into the adventure where his only objective is to find

his missing teddies and go back to bed, He doesn't care about anything else. While Searching for his teddies, Something strange is happening in the house but what is it?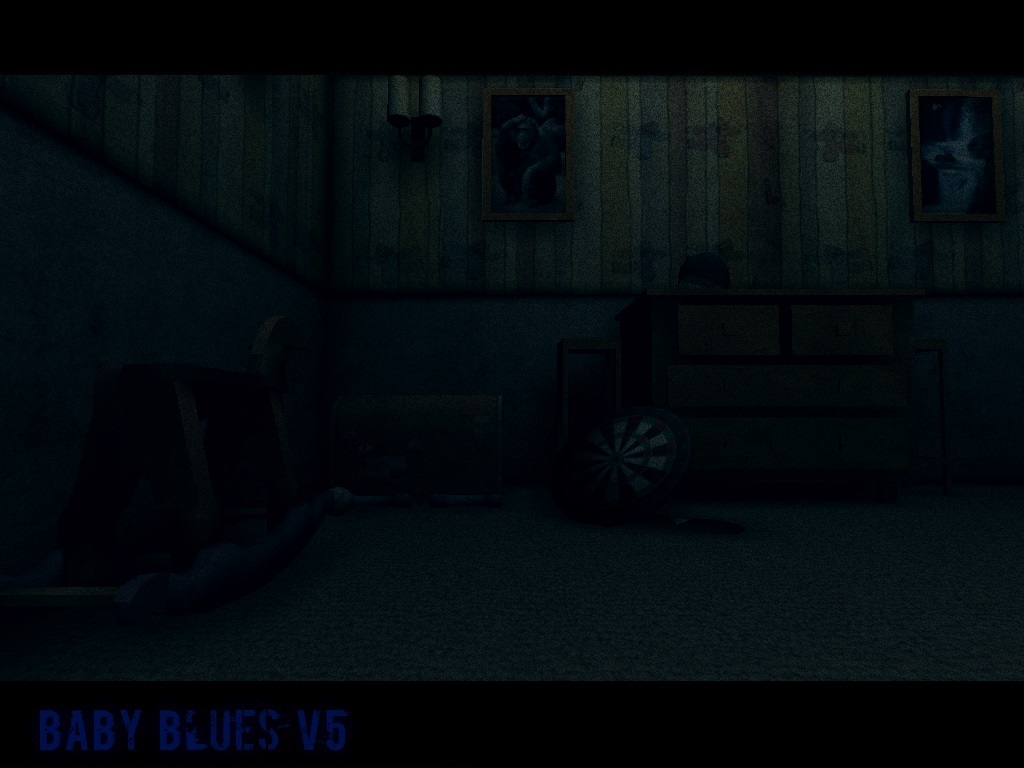 Baby Blues is a free game created by a solo Indie Developer alone, as a indie developer who works alone, I spend most of my time creating games and working on my projects. Baby Blues was released in Jan 13, 2013 and latest update is 4.3, V5 is still in Development (TBD) which will be a different horror experience including new features such as scares, horror, sounds, effects, shaders, lightning, menu, many bug fixes, new music, new official website and much more.

Donating you will not only get Baby Blues v5 early, you will get extra features, concepts, covers, dares and more and also help the solo indie developer and the games.
You can Download Baby Blues v4 for FREE (Baby Blues v4) here You can Donate any amount and get
Any questions? Contact me on my official website.

Thanks for being awesome!