At GDC last week, Epic showed a more thorough look at Unreal Engine 4's new VR editing mode. 15 minutes into the above presentation, Mike Fricker and Nick Donaldson took the stage to walk through what they are calling the first full 3D editing software to be adapted for VR.
The VR Editor was previously teased back in February, with Mike Fricker demonstrating its compatibility with the HTC Vive and its motion controllers. In this new demo, the editor is running on an Oculus Rift consumer version, and Donaldson is interacting with it using Oculus Touch controllers.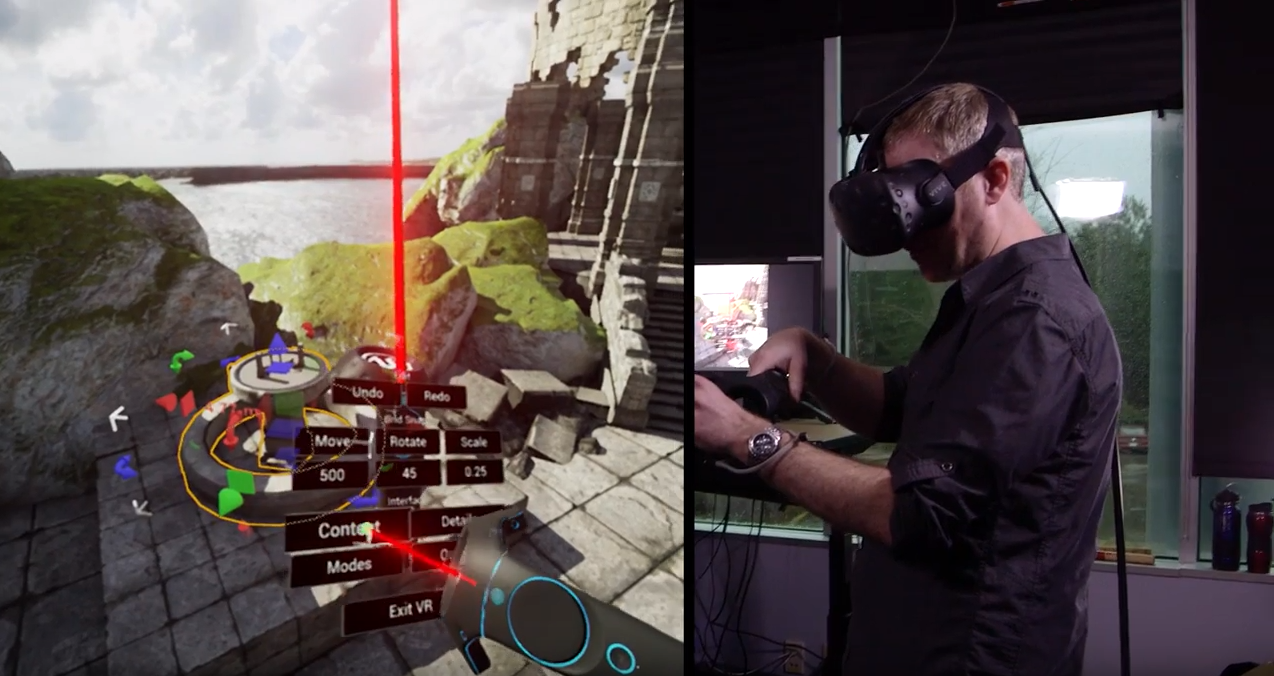 This VR Editor is, in fact, the full Unreal Engine editor, and it's possible to jump in and out of VR mode with the press of a button. Movement within the editor is accomplished with a grabbing and pulling motion, or alternatively by "pinching and zooming the whole world", which zooms the view relative to the current perspective. The rest of the editor's interface can be brought up with the press of a button, and will appear as floating windows which can be moved around the scene.
Unreal Engine 4's VR Editor is available to use now, however it requires motion controllers so is currently limited to the HTC Vive. Oculus Touch support will be present once those controllers ship later this year.
[UPDATE: Epic has told us that support for the Razer Hydra can be downloaded here.]