This is a news and info for what is planned for the next version of this mod, sorry no release date yet.
Features
Start on map straight away no start fight or mission.
Sell prisoners to tavernkeeper.
Join any battle.
Death cam and battle continues.
Hire mid level faction troops from castles after joining a faction.
Villages now produce recruits of owner faction, after taken over by a faction they produce new owners recruits.
Ability to change player kingdom troops to any faction troops.
New Defecting code by TheMageLord, stops lords defecting or being kicked out of their faction but player can still talk them round to joining a player kingdom.
New Gender code by TheMageLord, all gender issues are now fixed.
New Item Race Restrictions code by TheMageLord, Now players can only wear items which relate to the race they are.
Sea travel and battles.
Freelancer mod.
Faction patrols.
The player has the chance to obtain magical weapons and armour for themselves.
Revamped tournaments with special tournament characters and teams. including keep your own armour.
New map.
New Npcs.
Trade Goods mod.
More new coding and bug fixes will be added before next release.
New Map
I have decided to change the world map for the next version here is a very early WIP screenshot but it does show you all what areas of the warhammer world you will be playing on.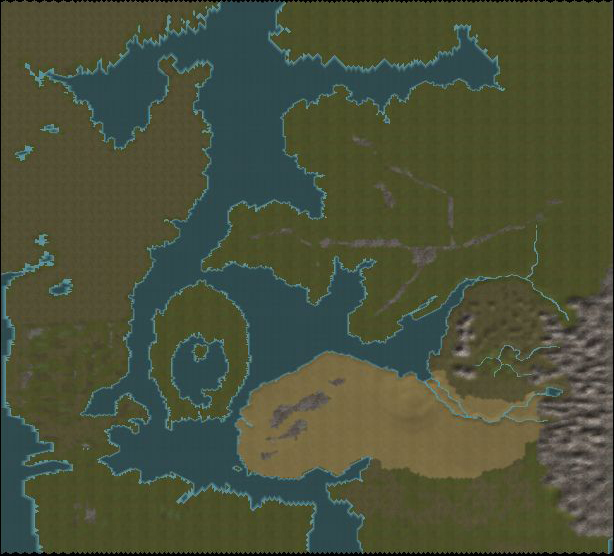 Here is a list of the main factions which will be in the mod.
Empire
High Elf
Tomb Kings
Goblins
Lizardmen
Dwarfs (old world type)
Chaos
Skaven
Orc
Dark Elf
Bretonnia
Factions which maybe in the mod as small kingdoms eg just with 10 lords
Wood elf
Sartosa Pirates
Araby
Estalia
Beastmen
Border Princes
Tilea
Kislev
The mod module has been restarted from back to basics so hopefully most of the little bugs have been fixed, also remember some of the bugs you have now maybe down to the old version being for warbands 1.143 the next will be for 1.153.