Hello everyone,
We have just released Warstride Challenges free demo!
You can download it right now on our steam page: Warstride Steam Page
It will be available for the Steam Next Fest duration (21st to 28th of February)
In addition to playing the game, you will also be able to win game keys!
You have 2 Ways to participate:
1. Be one of the best players!
The Top 10 players in the world leaderboard for the BFL ( Big F*cking Level - Demo 10) by the end of the Steam Next Fest will get a free Steam key for Warstride Challenges early access!
To claim your prize, simply join our Discord channel and send us a message.
Ready to show the world who is the boss?
2. Participate in the sweepstake:
We will give away 10 more Steam keys to lucky Warstride players. To get a chance to win one, simply fill the following Google form (click here).
At the end of the Demo Fest, we will then randomly choose 10 people who have played the demo and send them a free key by email!
Good luck!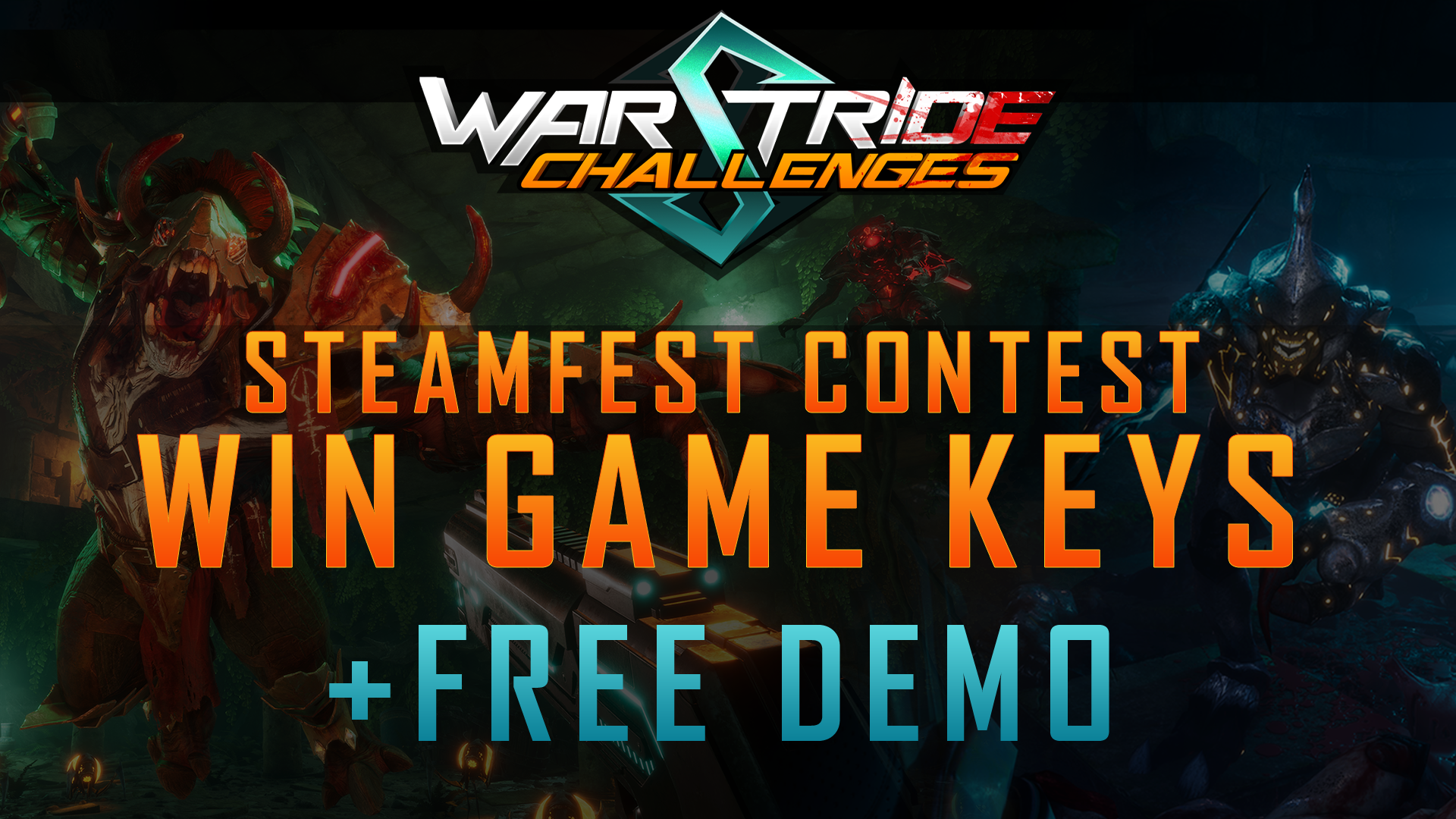 Follow Warcry :
Twitter : Twitter.com
Discord : Discord.gg
Facebook : Facebook.com