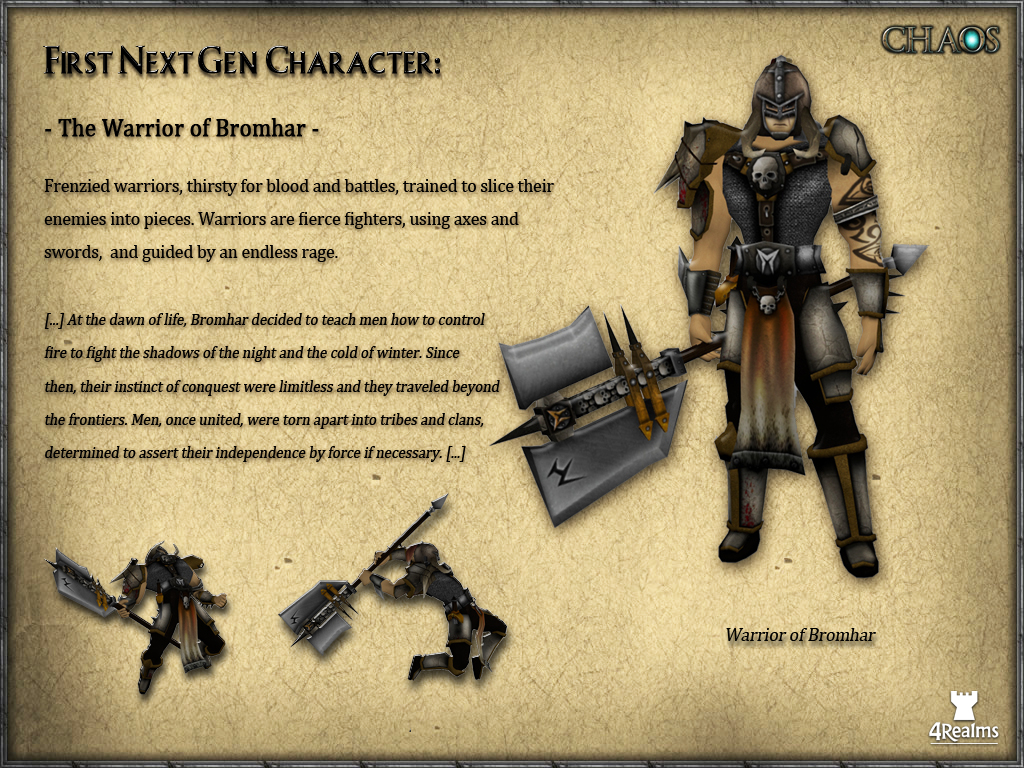 We are pleased to introduce our new next gen character: The Warrior of Bromhar !
He is the first character to be updated on 3D & Animation, with own FX skills.
Now, let's see the new Guardian :
The next three characters to be updated will be the Mage & the Priestess, marking the arrival of the first female character in CHAOS!
We considered several critical and a change is made on the environment. He should seem less empty and more immersive.
The skills are now working to offer a range of effects as varied as possible. We took the opportunity to test and balance skillbook all specializations and their bonuses.
The bestiary will also evolve, seeing the arrival of a new monster. The skeletons will be redesigned in order to be more impressive.
A trailer will coming soon ... So, stay tuned!