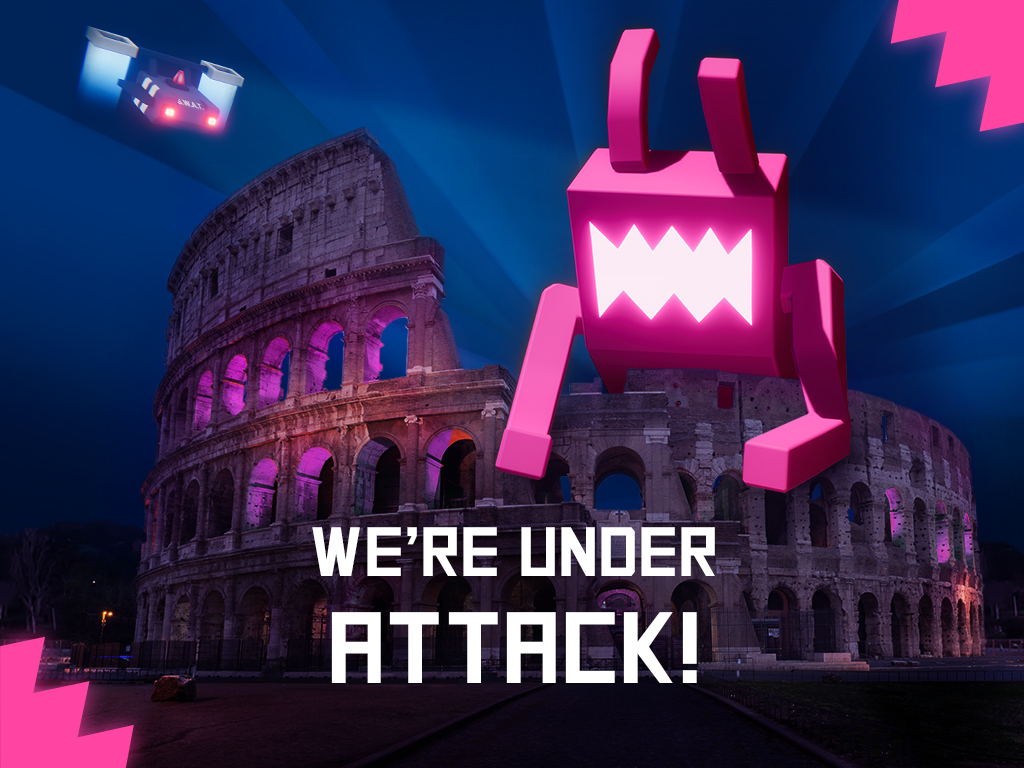 BREAKING NEWS
We're hearing reports from all around the globe that cities are under attack by, I quote, "pink screeching abominations, unlike anything we've ever seen in sci-fi movies". According to the FBI, CIA, and LOL, the alien invasion might have been caused by the recent release of It came from space and ate our brains—a 4-player local co-op mayhem.
Now, let's go to Helen Replay, speaking to you live from several cities at the same time. Somehow.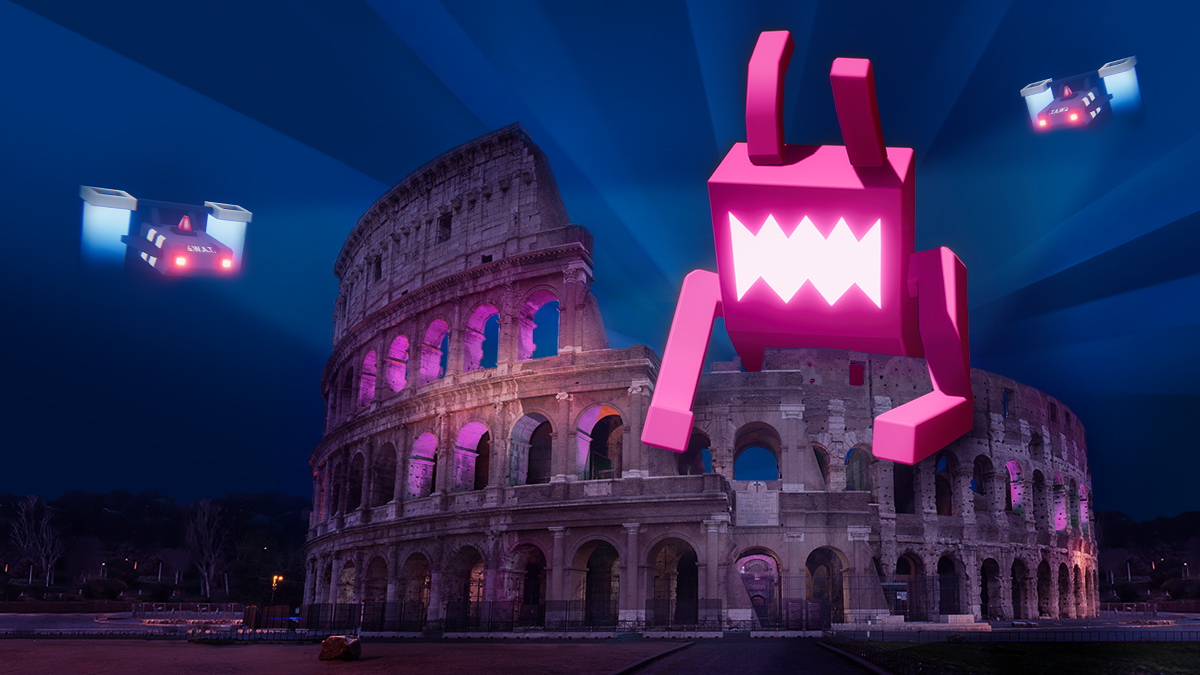 This is Helen Replay, speaking to you from Rome! The Colosseum is destroyed. I repeat, the Colosseum is destroyed. 50,000 people fled the building and it is currently unknown whether the Gladiator Contest tickets will be refunded. WTF, Winged Team Forces, are scattered over the city, trying to save the citizens and reduce casualties. What does these aliens look like up close? Like a sci-fi prop made of cardboard of rage!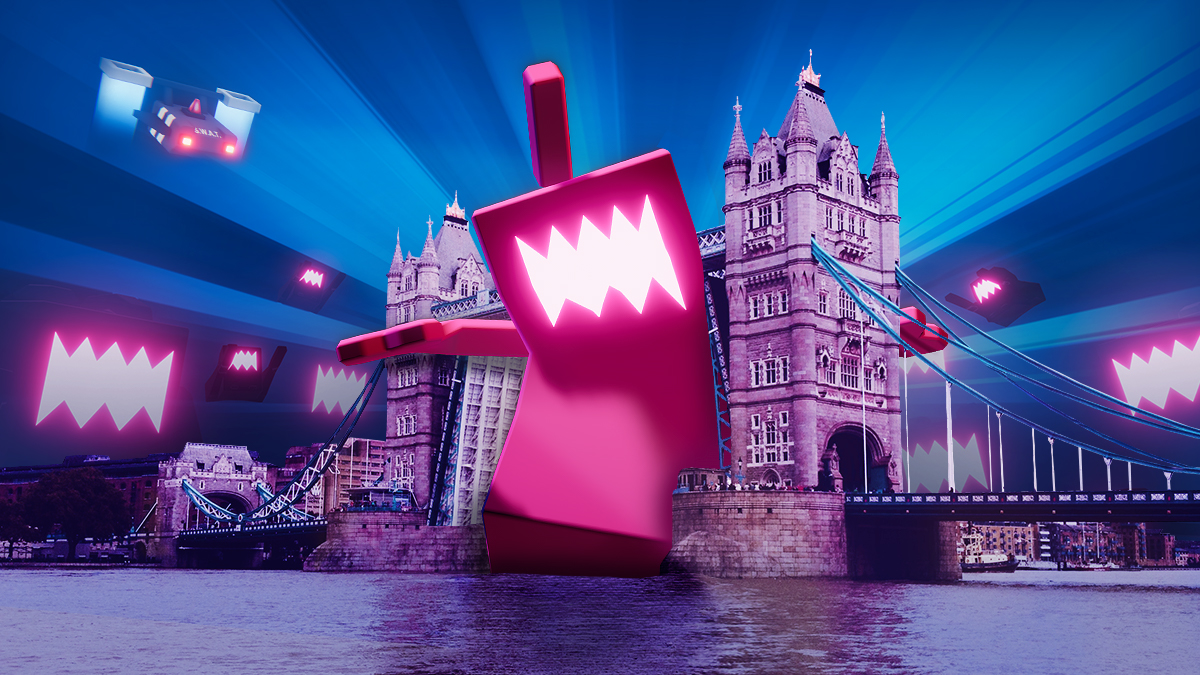 And I've just teleported to London to watch another creature destroy Tower Bridge! Wow, this alien REALLY hates bridges! But what is this mysterious attacker? Definitely not a bird or a plane! Maybe a ship, since it walks on water. Uh oh, Winged Team Forces are getting overwhelmed by the wave of aliens!
Who will save us now?!
Well, YOU, of course!
Play It came from space and ate our brains: