Hello everyone! Today is a special day, the game is finally here!
---
Two years of work and finally, the day has come. It was a long time. Lots of things happened, but the result is here. Finally!
Here is release trailer!


You can get it on Steam right now =)
Store.steampowered.com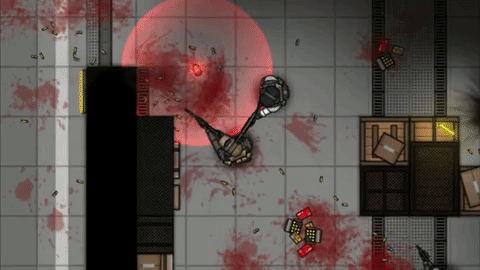 This game is my first experience in development of big games (by my standards, of course =). And I think it was worth it.
Also I would like to think it's not the last, I have pretty much ideas for future projects =) So, stay tuned!
And big thanks to everyone who was looking for this game and read all my Dev Notes and wrote me feedback! I believe you will like the game and will have a nice time with it.
I am looking forward to hear your thought on the game in the Steam community group. I will try to read all of it =)
---
Small tunes and additions.
Also because of your feedback there were some changes made and additions to the final game.

Lever Action Rifle.
As rightly noted, it would be cool to have one of these. And I thought, I don't have one? Why? So I added />

Story Mode +
After the game completion you can start over with all unlocked weapons in the story and play again with other diversity of enemies on the levels.


More difficulity levels to Story Mode.
As several people noted there was little challenge for them in the story. So I added more options for people who wants problems right from the start!


More game options.
People wanted blood to stay on the floor, so I added this feature. But you can disable it if you want, also explosions burnmarks and bullet shells to keep floor clear.


Dash effect.
Also some people wanted more clear visual indication that player uses dash move. So I added this effect for them, also you can disable it.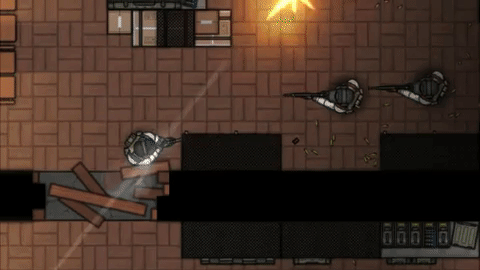 ---
Soundtrack.
Also you can buy awesome soundtrack for the game too, if you want to support me additionally and authors of this music!

There are 11 tracks from the game:
01. First Contact
02. On the Move
03. On the Move (Vocal)
04. Advancing
05. Heavy Duty
06. Heat
07. Nice Day
08. Melancholy
09. Intruder
10. Tension
11. Marching Onward

All tracks are in .wav format and were written by IK-Sound, great guys and it was pleasure to work with.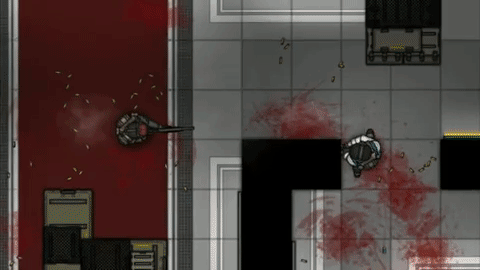 ---
And once again, thanks to everyone who made this possible to get the game to its release!
---
With best regards, Roman.