Dear all, we have been hard at work on our realistic tactical shooter and we hope this latest update will show a glimpse on our progress and passion to make this game great experience for you.
We have created a teaser trailer that tries to capture the feeling of despair and hopelessness that war creates in people. It is the same felling that we will try very hard to bring to the players, and make our game unique among others. We hope that you will enjoy it.
We also have had great progress on our first level.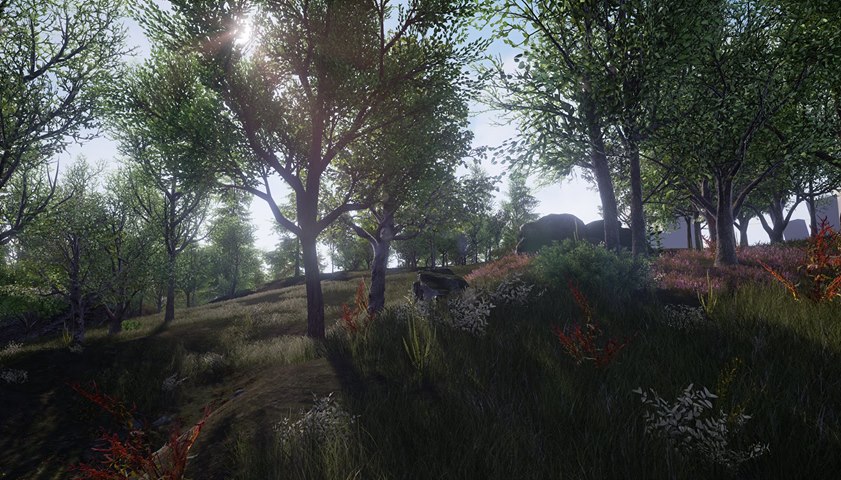 This screenshot envisages the location right next to your starting point, which is currently under construction and marked by the white blocks on the right side.
This is the first thing you will see when the game starts and most likely where the battle for defending your castle will be carried.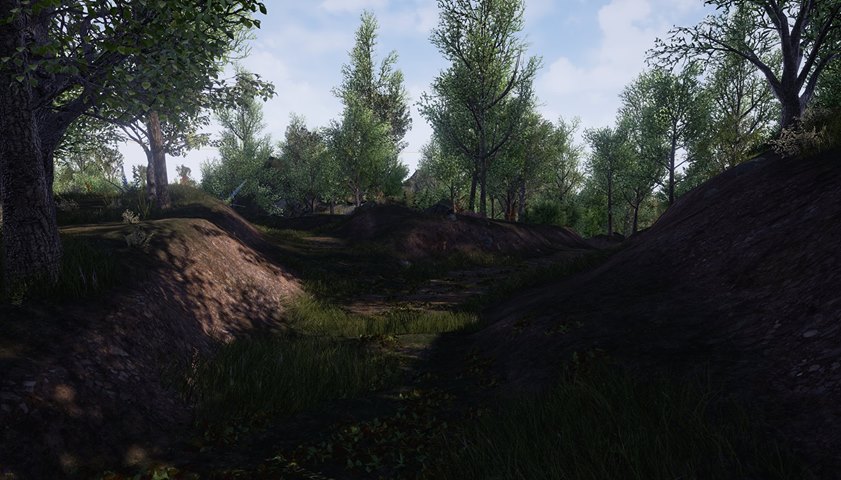 This is another strategic point on the level, once in this location you will be faced with yet another dilemma.
Take the long road on the left and get advantage by the height of the map, take the right side to try and get a surprise fast attack on your enemy or just camp in the space between the roads until the opportunity arrives to ambush your foes from the vegetation.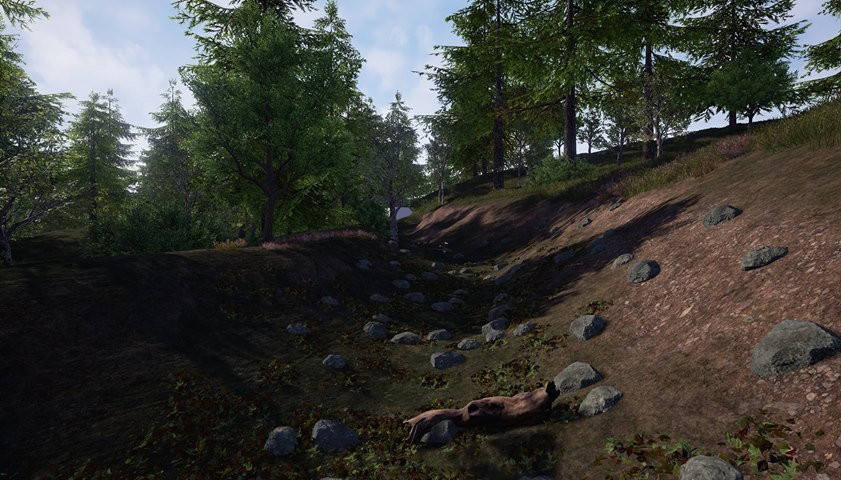 In this screenshot there is a road that leads to the right side of your castle. While on the road you will also find an abandoned mine. On the left of the picture you will find another road that leads to the same location but it is more exposed than the first one. On the right side you can climb a small hill and go directly for the starting location. Be aware that even if going on the hill might be faster, the hill itself has no vegetation so it will make it a lot easier for your enemies to spot you.
Since we now have a talented programmer we have made some great progress with the game mechanics as well:
- the weapons are firing realistic now, with bullet trajectories and everything
- radar is working partially, it can show you and your team position, it can also display the relative position of enemies when they get spotted.
- most of the animations are fully working now
- and finally the player controls and movement are now working as intended
We also have a facebook page now, were you can see small updates two times a week.
Don't forget that we are always looking for talented new guys to join us. If you think you can help, you can contact us on:
- Facebook
- Indiedb
- at marianro2006@gmail.com and warlegacygame@gmail.com
- Skype: dexro89