Hi soldiers,

the times on War Clicks have never been as exciting as they are now!
In early May we released quite an extensive update with a main focus/ goal to extend the gameplay for all of our late-game players giving them extra options to play further, plus giving them additional challenges and goals to reach/ complete by releasing new worlds – Boot Camps (before this there was only 1 world – Boot Camp, after the update there are infinite). This feature -called Tactical Map was one of our long-wished projects with which we want to guarantee fun and challenges on different levels!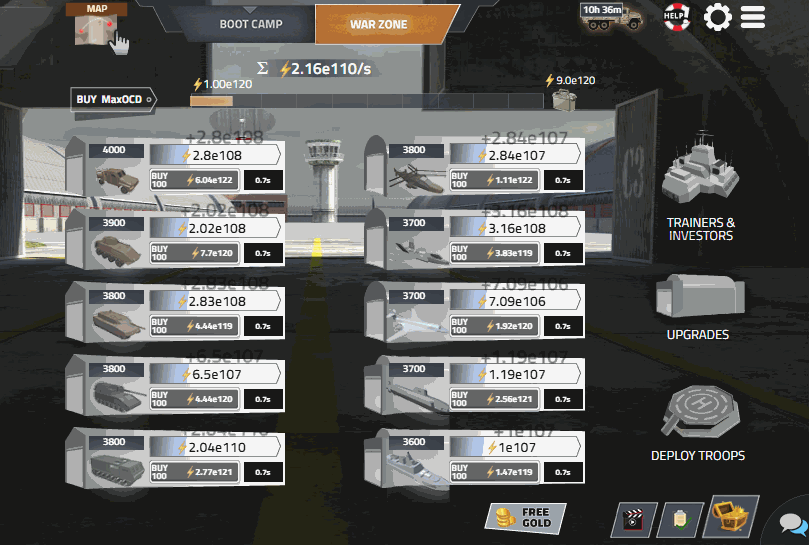 On top of that, we resolved some other bugs and game issues:
- reduced max. losses of support units during PvP fights
- reworked the storing and handling of battles and units in War Zone
- added hard cap on ''quick deploying''
- removed limitations (reset) on Trainer specialization when Bribing in Boot Camp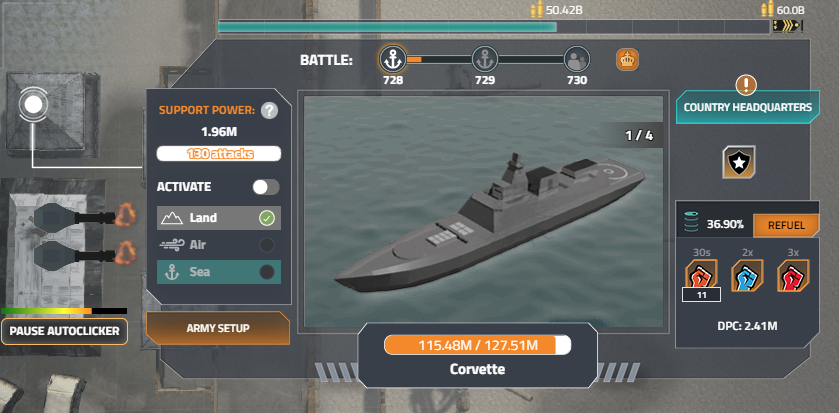 And finally, at the end of May, we managed to release a completely fresh feature, which happened to be lacking for all that time on War Clicks! But, now it's finally here and War Clicks is now richer for a completely new feature called The Command Center.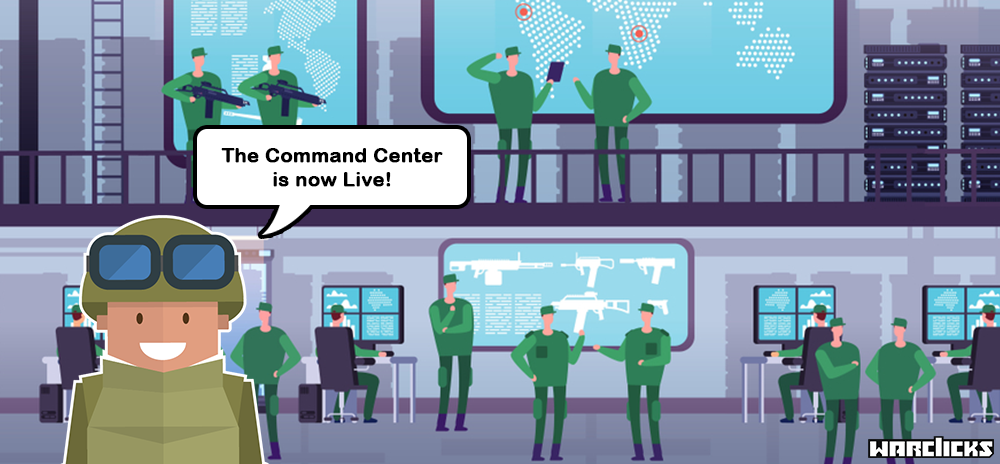 What is it all about?
Command center is the hub of your production and military advancements. Here you will be able to research powerful technologies, select your preferred loadouts, buy powerful upgrades helping every area of your army and unlock useful upgrades and quality of life settings that will make managing everything a whole lot easier!
The main area of your attention here will be the research system.
You will collect Research Points (RP) from various activities:
Reaching levels (after level 5, each level gives 1 RP, and increases by 1 every 100th level, capping at 10 RP)
Reaching ranks (each rank reached gives 1 more RP, starting at 1 RP)
Reaching renown (each renown gives 1 more RP – starting at 1 RP, capping at 5RP)
Collecting achievements (each achievement of the same type gives 1 more RP, starting at 1 RP, capping at 20 RP)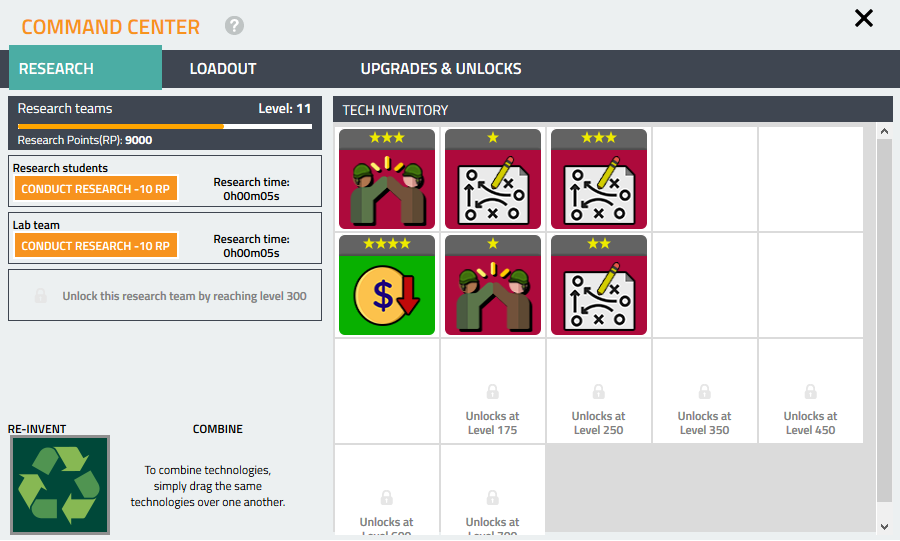 You can then use these Research points for conducting researches with your research teams, developing powerful technologies that you can then equip to your loadouts to activate them. Research points can also be used to buy permanent useful upgrades. You can only research new items if you have empty inventory slots or research team is not yet occupied.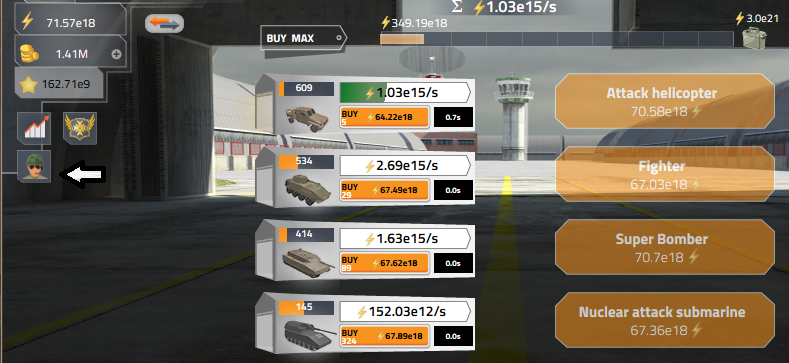 More new stuff is yet to come to War Clicks in the following days/ weeks, such as QoL improvements, early- game optimizations, a completely new Game Event is coming at the end of this week and more cool stuff to spend some time on! 😊

Stay tuned & see you on War Clicks! 😉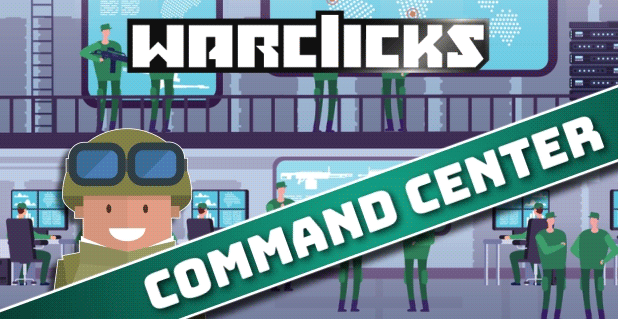 Play the game on:
Official game website
Kongregate
ArmorGames

More about the game:
GameDev Blog
Press Materials

Let us know your thoughts:
Facebook
Reddit
Twitter