Hello all,

hope you are all doing fine lately.

We've recently released the biggest update of this year and just needed to share it with you guys now. The updates focus on improved balance, better play experience, and also improves some of our Country HQ features – which are now worth more than ever to participate in!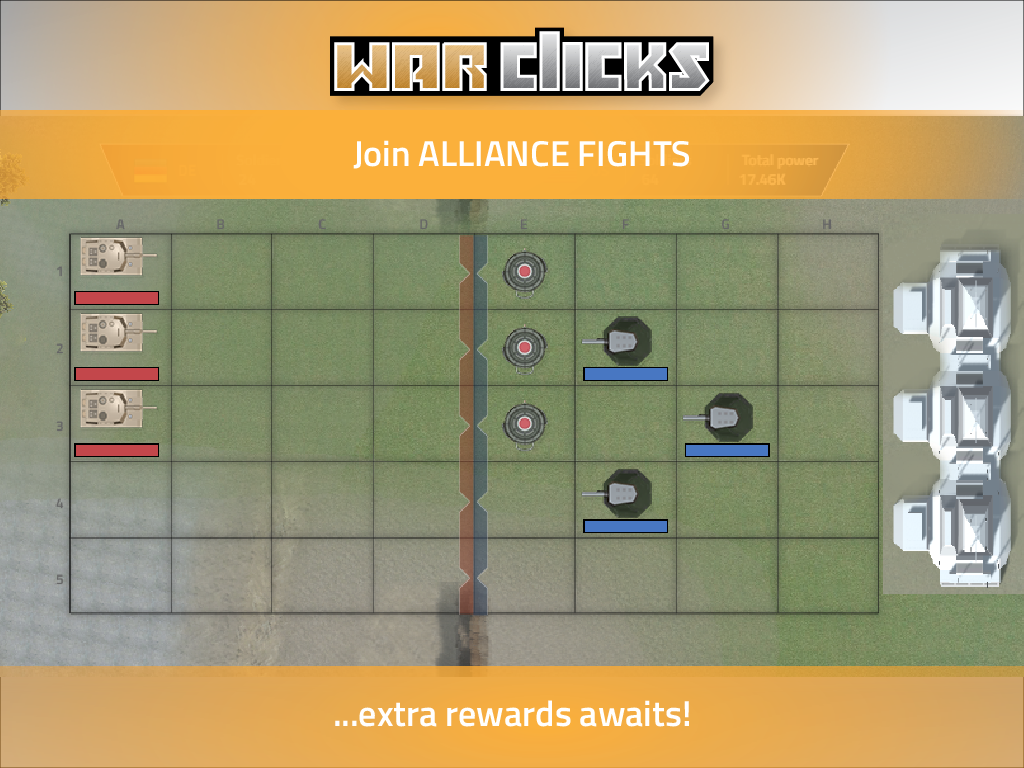 A few of the major update changes:
Video ads are no longer a thing. All of the video rewards have been moved to "Daily activity rewards" in War Zone (icon next to spin the wheel), which have been extended to accommodate for them. Now you will get 24hours of x2 production with a single click!
Participating in each alliance fight will give you 3.5 days worth of x2 DPC!
We've added a daily task system to Country HQ features to incentivize more people to do them regularly!
Buy max/tier option was added to HQ DPC upgrades
New HQ tiers, research upgrades, 2 new goal tiers… and much more!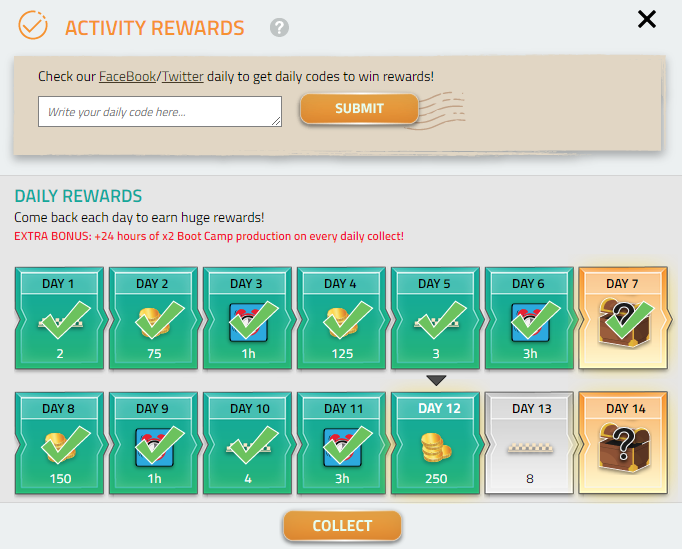 The update fixes annoying bugs and adds some other improvements:
- Hopefully prevented the issue whereby being randomly logged out could overwrite your settings to default, making it seem like account progress was fully deleted, but actually, just account session was lost
- We will also now try and detect if the user lost a session (i.e. account suddenly "account fully resetting"), and display a clear note to the user, suggesting a refresh, to avoid user wasting time playing on a fresh guest account
- Several chat messages spam bug should be prevented
- Added 4 more tiers past e85 BS cost to all HQ DPC upgrades
- lowered 30s DPC cost scaling mx from 1.2 to 1.17
- Slightly buffed scaling of WZ BS rewards for destroying regular units, based on "extra MX for 100 battles chunks" – raised from 1.1 to 1.15. This will help BS rewards from units scale in the 10k+ battle range – BUT, it is just a quick/small adjustment for now
- Fixed a display issue when hovering over a badge in competition pages would display weirdly
- fixed an issue where achievement note would prevent you from clicking competition button under it
- added some additional notes in SPW and daily reset info, to avoid some misunderstandings
__________________________________________________________________________________
(LIVE!) Event: The MsucleMan
We have also started a MuscleMan Event and are now searching for TOP 11 players that will become the spearhead of our next Event's forces!
(Top 11 event players will get to choose the names of units (their username or something else they can suggest) in the next event in June).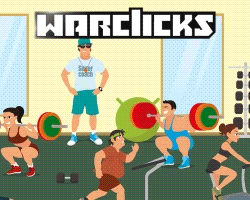 Just by participating in this Event, you will receive awesome boosters/ badges/ rewards that will further boost the progression of your Boot Camp, as we'll be giving out rewards in value of 10-25% as Production boosters in Boot Camp on top of other rewards (when completing a Milestone of the Event!)
The rewards and badges will (as usual) be delivered a few minutes after the event ends.
You may use up to 20 Time Warps (max 3h Time Warps) and 20 Event Multipliers (that boost your Event progression x2 additively).
We wish you all the best, have fun😉
__________________________________________________________________________
Extended boosters:
All the Quarantine Boosters we are giving out are now extended until the end of May, meaning that all players can now play the game (both worlds, War Zone and Boot Camp) x2 faster, as we are giving out x2 Damage Per Clicks (DPC) boosters and also X2 Production Boosters to speed up your Boot Camps. Also, we are running the longest ever gold package promos so far, so feel free to stock up on some extra Gold while this lasts.

Become our official Patron
We've also just released a page on Patreon, where you can get more sneek peaks into development of our games (behind the scenes), and you can also receive some unique monthly rewards for War Clicks (exclusively from there) and gain some special signs of appreciation! Every support of a costly game development process would help us continue working on the games, and it is much appreciated! Thanks in advance to everyone that will join us there:
PATREON-> Our games - sneek peak into development">LINK -> PATREON-> Our games - sneek peak into development

____________________________________________________________________________

If you haven't tried War Clicks yet, feel free to join great soldiers, generals, lieutenants, field-marshals, and other beginners trying to improve their military rankings and powers!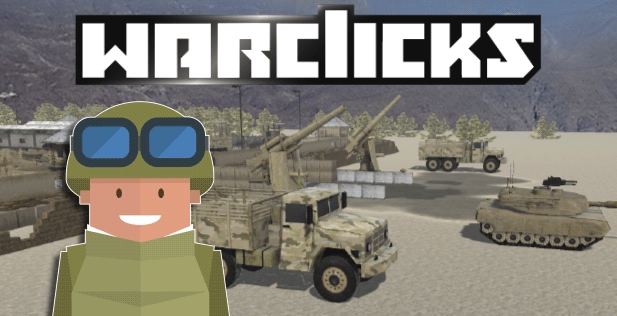 Fight for your country via the links below:

Play the game on:
Official game website
Kongregate
ArmorGames
GamexGames


More about the game:
GameDev Blog
Press Materials
Media KIT

Join us on chat:
Discord

Let us know your thoughts:
Facebook
Reddit
Twitter

Play our other games:
GamexGames