As the year 2019 is coming to an end, we decided to write up a quick recap of the year for our idle military game War Clicks!
It's been quite a crazy journey this year, as we've added one of the biggest features to the game so far! Adding Country vs. Country feature to Country headquarters, introducing the research system where your research teams help you out discover completely new technologies and boosters,..
Not to mention the Alliance fights, User Trophies, running 9 events this year and more, so if you are interested in all that keep reading below.


Country vs. Country (CvC) battles introduced
We've designed CvC battles to be based off countrymen's decisions, strategy, and some speculation of what the opponent will do. It was also important for us to ensure a country can become stronger, but also to be beatable no matter how strong it is!




Alliance Fights introduced!
We've upgraded the CvC fights with the addition of Alliance fights that are starting every weekend (Saturday and Sunday). Users can after this massive update guarantee their free Entrance tickets during the weekdays.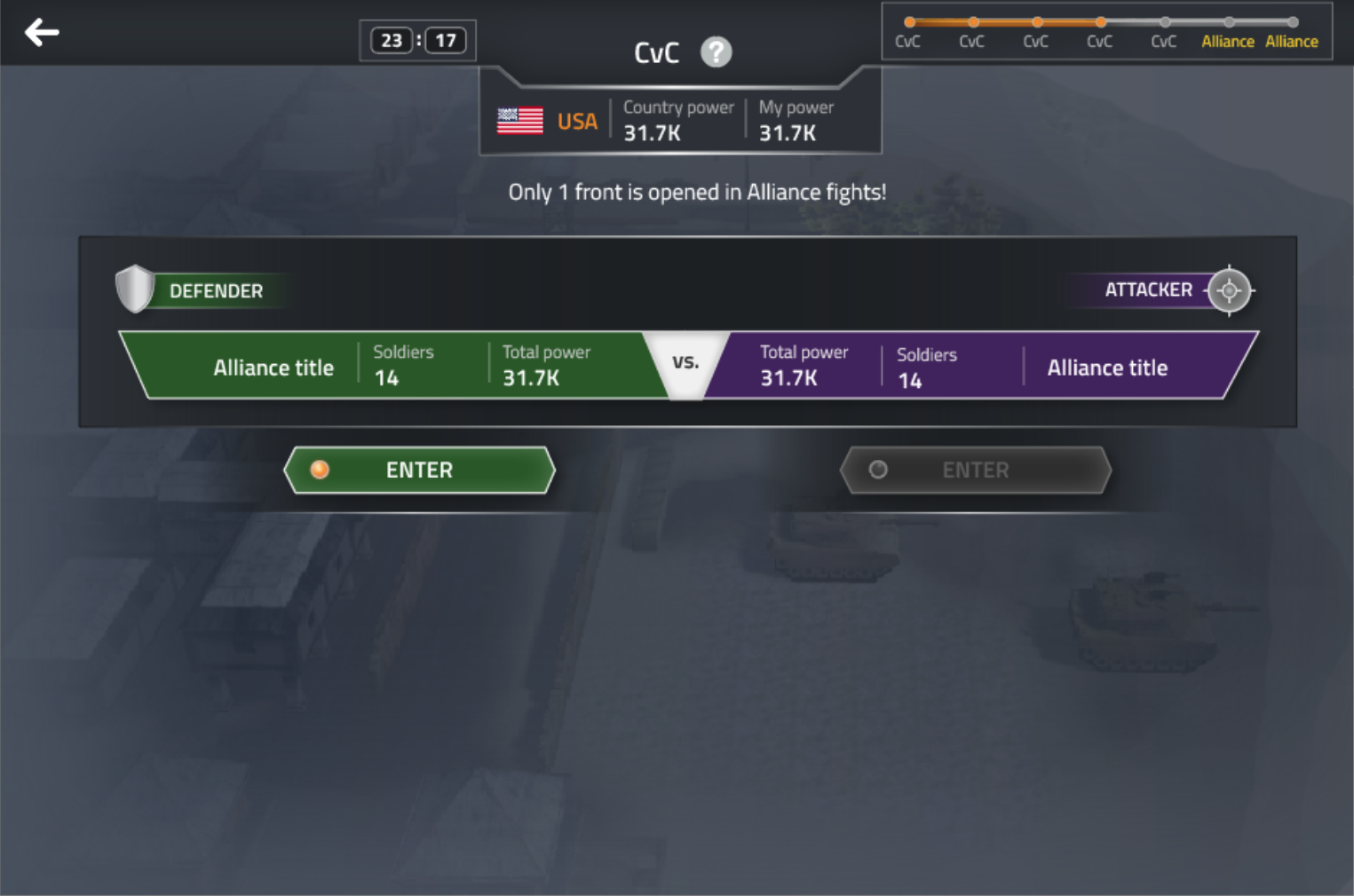 War Zone battles reworked
We have also reworked the way we create, read and store War Zone battles, which allows us to indefinitely scale battles, their units and optimized the whole procedure, which is not important for this update, but also any future ones. We also took the chance and did some quick additions in units shown on the battlefield and some other graphical improvements.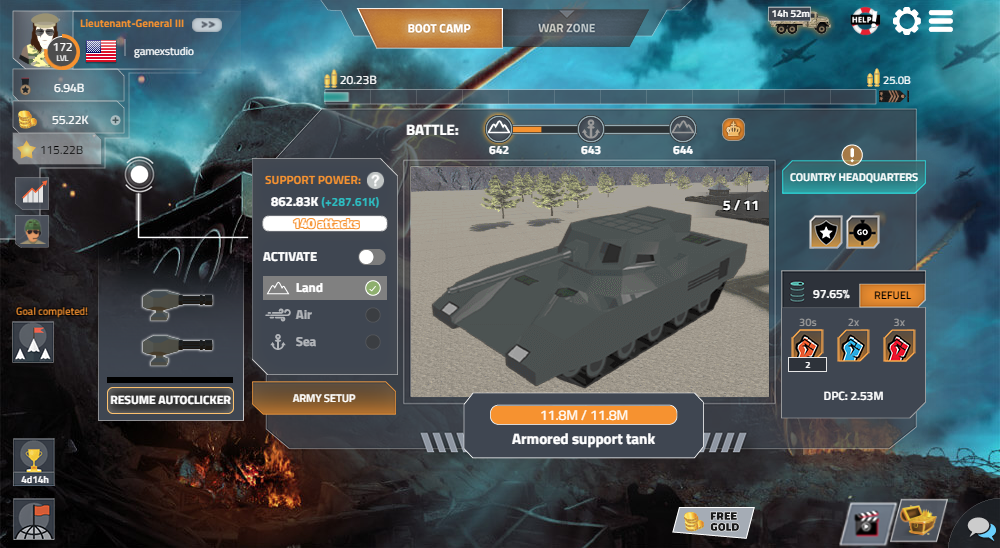 User Trophies added
When a player wins something big – an Event, Challenge… gets a title, which is presented within his profile now, so others can see & admire the Titles! That's how player can build up the reputation on War Clicks.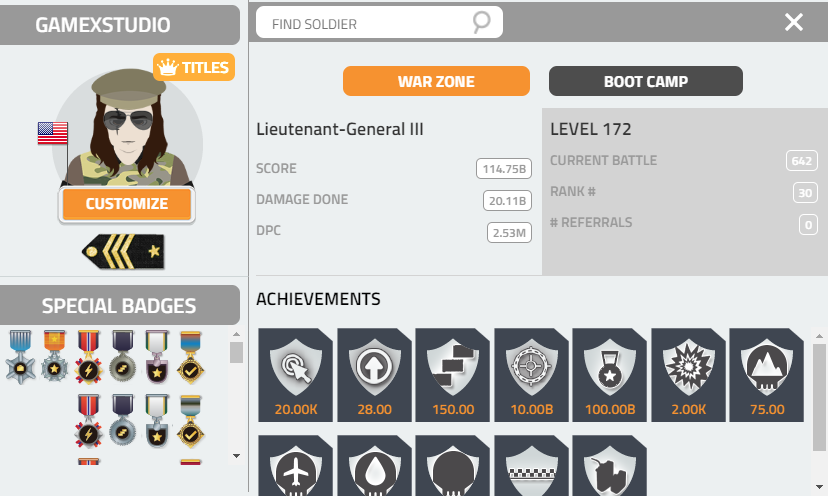 Biggest Boot Camp update so far -> Tactical Map released
Reaching 1e200 Power Points in Boot Camp allows you to start commanding a New Boot Camp from scratch, giving you plenty of (long term)benefits:
-A permanent support units MX when deploying (min +100%, +3% for starting a new BC with every e1 (X10) higher than the minimum)
- Specialize your new Boot Camp in a certain military branch (your land/air/sea units gain a 2x/3x/4x production multiplier in this new Boot Camp, plus a 10% permanent deploy support units boost for this military branch)
- Additional perk choice for your new Boot Camp (higher privatization MX, cheaper BC upgrades, 100% extra support units deployed)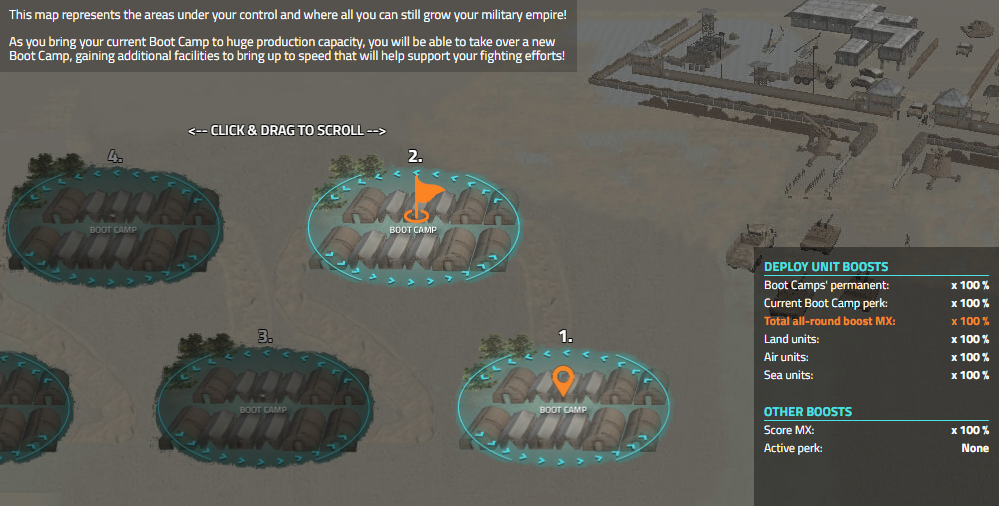 Country Headquarters incentives added (UX fixes)
Optimizing the game and making it more user-friendly on lots of different parts of the game.


Research system called the Command Center added to the game
Adding inventory and technology generation, which believe it or not was one of the most time consuming parts of this feature.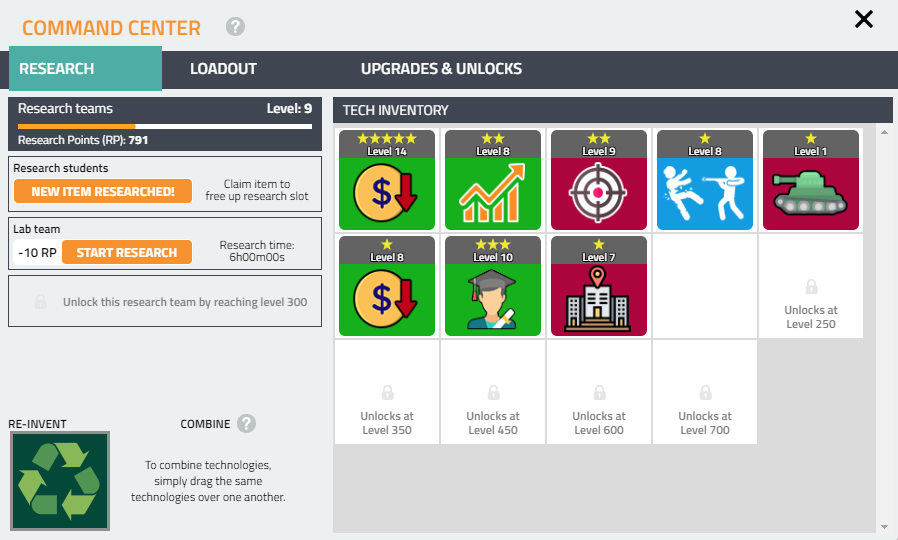 Command center is the hub of your production and military advancements. Here you are able to research powerful technologies, select your preferred loadouts, buy powerful upgrades helping every area of your army and unlock useful upgrades and quality of life settings that will make managing everything a whole lot easier!
The main area of user attention here is the research system.


First CHQ technologies added!
- Clicking Force MX (+0.2% per level, ONLY in invasion, not in CvC!),
- Clicking Force MX in BreakTheLine-BTL (+0.3% per level),
- Spoils Points Invasion reward MX (+0.5% per level, only applies to Invasion rewards, NOT CvC!)


Automation feature released
This was built to automate some parts of the game for mid and late-game players of War Clicks,and to avoid some parts of repetitive actions with help of using automation. Users can now unlock the Automation credits when progressing through the game and making it more and more user-friendly by using this feature.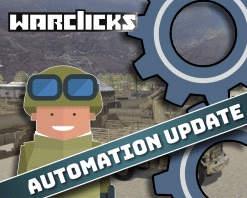 83 Career Goals added (9 Tiers)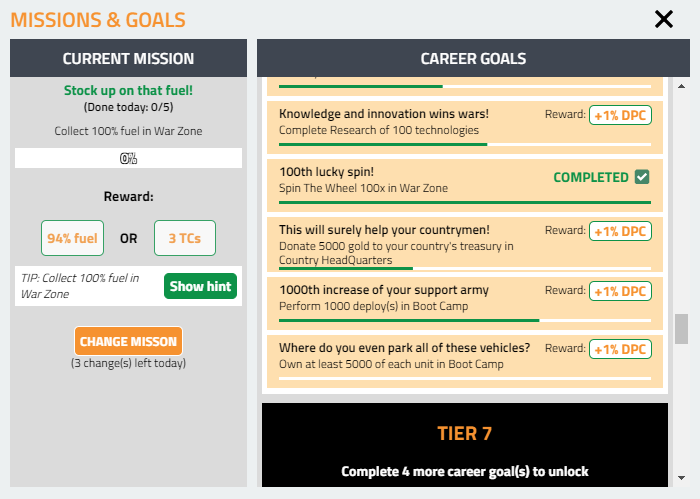 We've added more intuitive small missions and goals for players to complete every day. Not only completing to get some rewards, but it also gives a player some goals to strive for at any stage of the game, and finally makes missions completable for late-game players.
Most importantly, it makes it much friendlier to new users and introduces them better to the game mechanics (replacing some overdone tutorials), which is extremely important to get more players to the more in-depth & late-game stages of the game :)


Lots of fun stuff added with different Events for our loyal players:
We've ran 9 Events during this crazy year on War Clicks:
- Conquer the World
- Cupid's Mission
- Anniversary Event
- Heroes Unite
- Easter Egg Hunt
- The Muscleman
- Travel the World
- Rental Property Business
- Pumpkin Field Invasion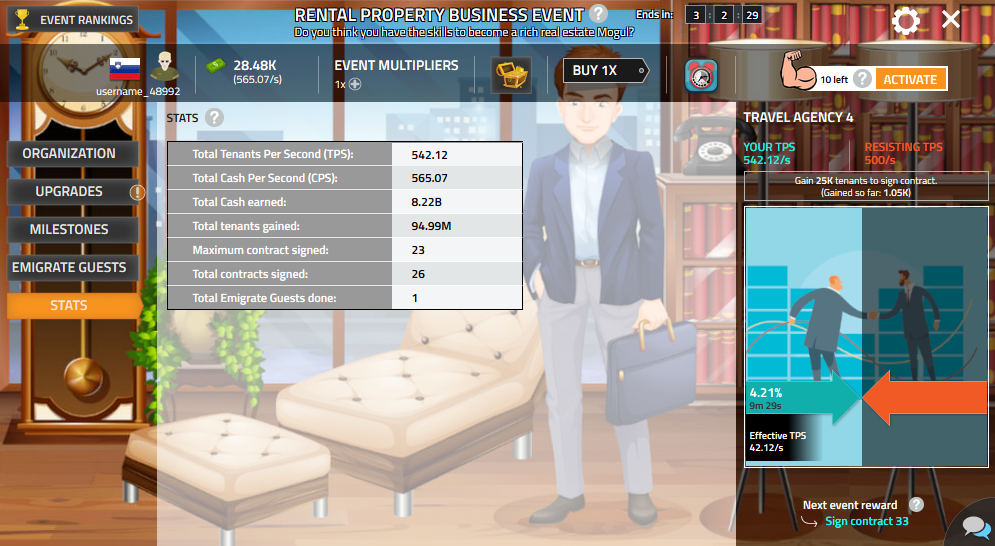 ...and we didn't stop there. We are currently working on Event additions, so the new ones coming up in December will have some extras. Lots of fun, new experiences and fresh gameplay should improve the game further.


Trailer Update
…and on top of all we've also updated the Trailer of the game:
TRAILER integrate from YT:



We tried to stay short with this, but even though exposing just the biggest game updates, it ended up a bit longer than expected. 😊 Even though we are building this game further in 2020, we wouldn't be around if we haven't had such great support from our loyal community. So, thank you all for continually supporting us during all this time and we promise to keep trying to make this game even more enjoyable to play.

If you've never tried War Clicks before, today is a perfect day to start! 😊

Feel free to join us via the platform you like the most:
Command. Collaborate. Produce. Optimize. Battle…and more… (see you within the game 😉 )

Play the game on:
Official game website
Kongregate
ArmorGames

More about the game:
GameDev Blog
Press Materials

Join us on chat:
Discord

Let us know your thoughts:
Facebook
Reddit
Twitter