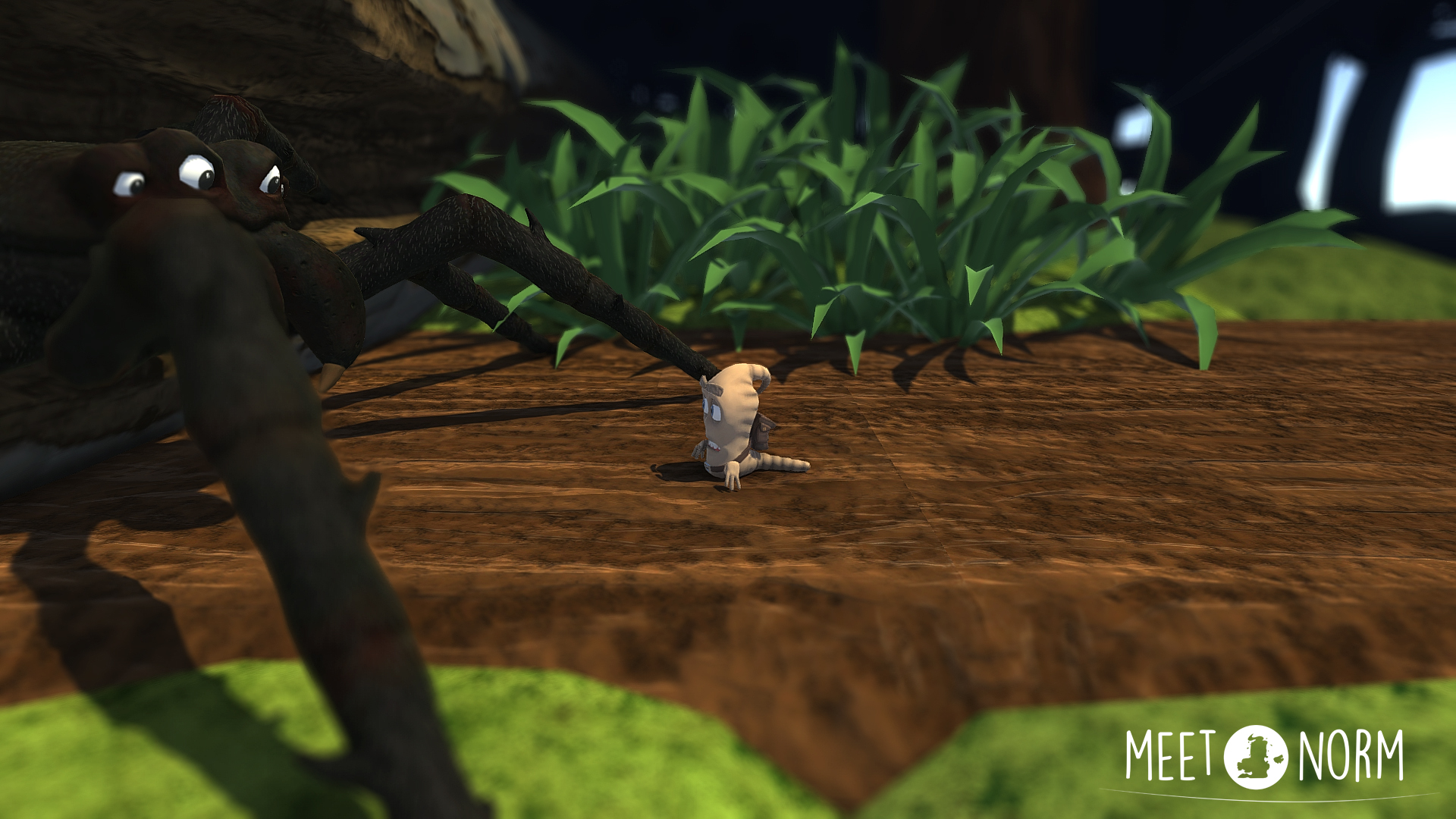 Hey guyz,
Welcome back! In this update you'll see a screenshot of Norm facing a huge spider. In the first part of the demo Norm will start exploring the forest. During your exploration a tree falls down and this big bugger comes crawling out. The next few minutes you will be running your ass off trying to avoid getting caught.
As always, feel free to comment. Like and share this shizzle so people will talk about our game ;).
Follow us on:
Thanks and see you next time!
Erik