Please keep in mind that all of the images in Developer's Logs are for "Wanderlust: Adventures", a new title being worked on by Yeti Trunk, and are a Work In Progress; most of them are mockups or early prototypes.
---
Lauren here! I'm the artist responsible for the cover art and all of the illustrated graphics in Wanderlust:Rebirth. We're dumping the hand drawn stuff this time around for a better overall gameplay experience, but I'm happy to say that I'm sticking around for Adventures!
I'm even happier to say that I get to do pixel art, which is a Link to the Past fan's dream come true. You've already seen the new clouds, my first contribution to Wanderlust: Adventures, and without question the most important part of the game*. In addition to that, we're going to have eight new playable characters to choose from (two new players, male and female, from each class), which I recently finished designing and creating skins for. That means every run cycle, attack animation, block, etc… 558 frames of animation are done and ready to be implemented into the game.
Here are just four of the new characters.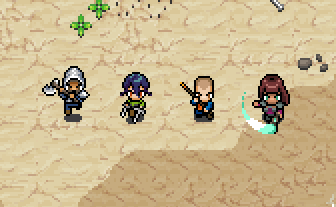 From left to right: Fighter, Alchemist, Cleric, Elementalist
And while I'm still feeling generous, a Soul Charge animation.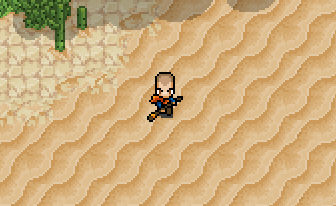 * Not really. You actually have the option of disabling them. :(
---
Matt spent the last week implementing a new feature that should really extend the character customization in Wanderlust: Adventures; The Companion System!
All players will start the game with the ability to hire a dog from the companion keeper, Leone. In the companion menu, you will see a series of ???, these are companions you have not yet found and unlocked. Players will have to venture out into the wild and hunt these enemies down for a chance to receive a Companion Contract drop (as pictured below).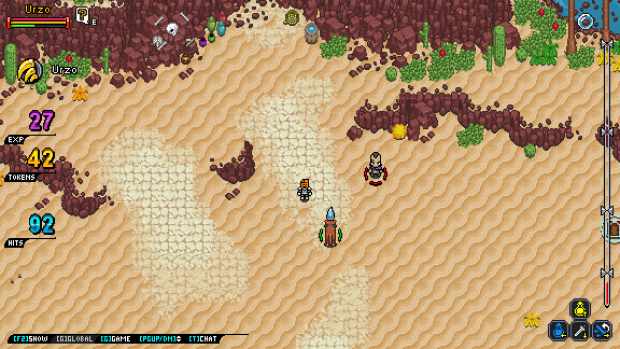 Your dog companion is sad because you disabled clouds! Just kidding, he's dead.
Once the player has picked up a companion contract, they can take this to Leone in town and turn them in. The ??? in the companion list will now unlock and reveal the companion and the amount of tokens it will cost to purchase it. Once a companion is unlocked and paid for, you can freely equip/unequip it at will. These companions are profile based, so unlocking them on one character will allow you to use them on all characters you create/use from that point on.
After equipping a companion, players can venture out and level them up. To level up a companion, players must gift crafting materials such as bones, leather, sashes, etc., to award them experience points. Eventually a companion will level up, and he will stay that level for any character that uses him!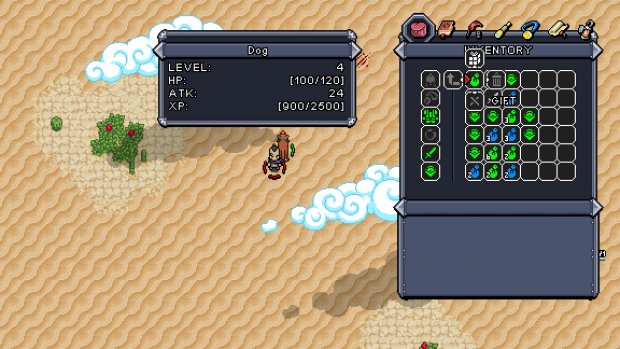 Gifting the dog some goodies!
Currently there are around 20 companions in the game, and we are going to add some more. We are aiming to have nearly every enemy that you can fight, be unlockable as a companion. This really allows for a whole new level of character customization and builds.
Say you want to play solo but do not have a cleric, go hire a Goblin Shaman, you now have a support companion willing to heal you.
Playing an Elementalist and need someone to tank for you? Hire a bandit or Skeleton Warrior to tank some damage.
Some companions will be best for looks, some will be great for utility (some that poison, catch enemies on fire, etc), some will be great for support. It is up to you and your play style to choose the right companion for the job!
One last side note, we added a tear drop icon that appears above dead player's/companion's heads when they die. This is a 'feature' we are bringing back from the very first Wanderlust that we feel will make it a bit more obvious which allies are downed.
Here are some shots that show the companions in action.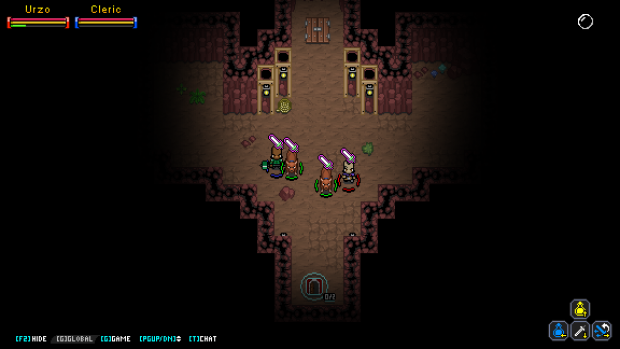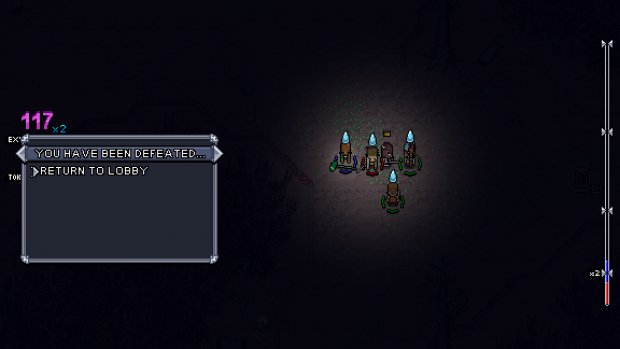 ---
Jason spent his week completing more maps, which brings the total number of maps currently in the over-world to 218! He also churned out 8 new enemy graphics. More maps and enemies to come!
---
Phew! That is it for this update, keep an eye out for more logs!
~ Yeti Trunk