After an exciting day of testing, we're happy to say that Wander is tested and working on Linux. We had some minor issues when running full screen under some window managers (XMonad) where mouse clicks would register the height of the window decorations out. The scroll wheel doesn't currently work, which is a known bug with the engine we are using. Otherwise, performance and rendering should be the same on Mac and Linux. We will be introducing alternative key bindings for the scroll wheel actions tomorrow.
We're looking forward to the feedback and bug reports from Linux alpha testers.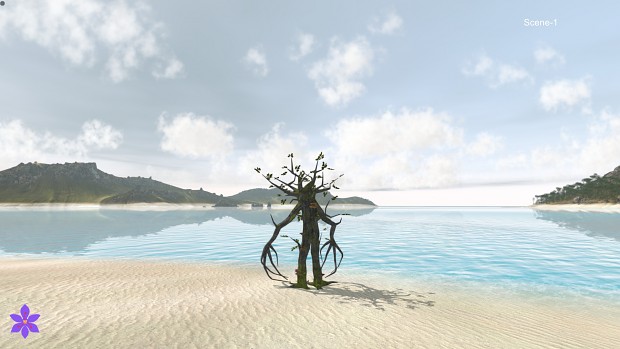 We've got big plans for this week. We've started light mapping, splitting the terrain and almost finished changing to the new animation system which will enable a lot more fluid movement and climbing. We're adding more quests, more caves, floating islands, intro animations and working on the music. We're also planning to put up our Steam Greenlight page this week, and start a fund raising round for a few things we need on IndieGoGo. We'll be posting more info about that later in the week.