The featured game for March 29 - April 1 is here! Get it now!
---
Feature Details:
Game: Waking Mars
Developer: Tiger Style
DRM: Desura, Steam, GoG, DRM-Free
Platforms: Windows, Mac, Linux
Featured Charity: Feeding America
10% of all sales generated by this deal will go to 'Feeding America'.
---
Game Description:
"In 2097, life is discovered on Mars. When your mission of first contact becomes trapped by a cave-in, you must master the alien ecosystem to survive. With time running out, you will make a decision that determines the fate of a lost planet."
Uncover the Mysteries of Ancient Mars:
Explore an open-ended network of exotic caverns.
Decode mysterious signals and discover long lost ruins.
Survive an unearthly world of strange creatures and hazardous terrain.
Cultivate your own Ecosystem of Alien Lifeforms:
Grow a vibrant, interconnected ecosystem of exotic plants and alien creatures.
Learn the diet, habits, and vulnerabilities of each new lifeform you encounter.
Cultivate one species to feed another, eliminate unwanted infestations, and research unique behaviors.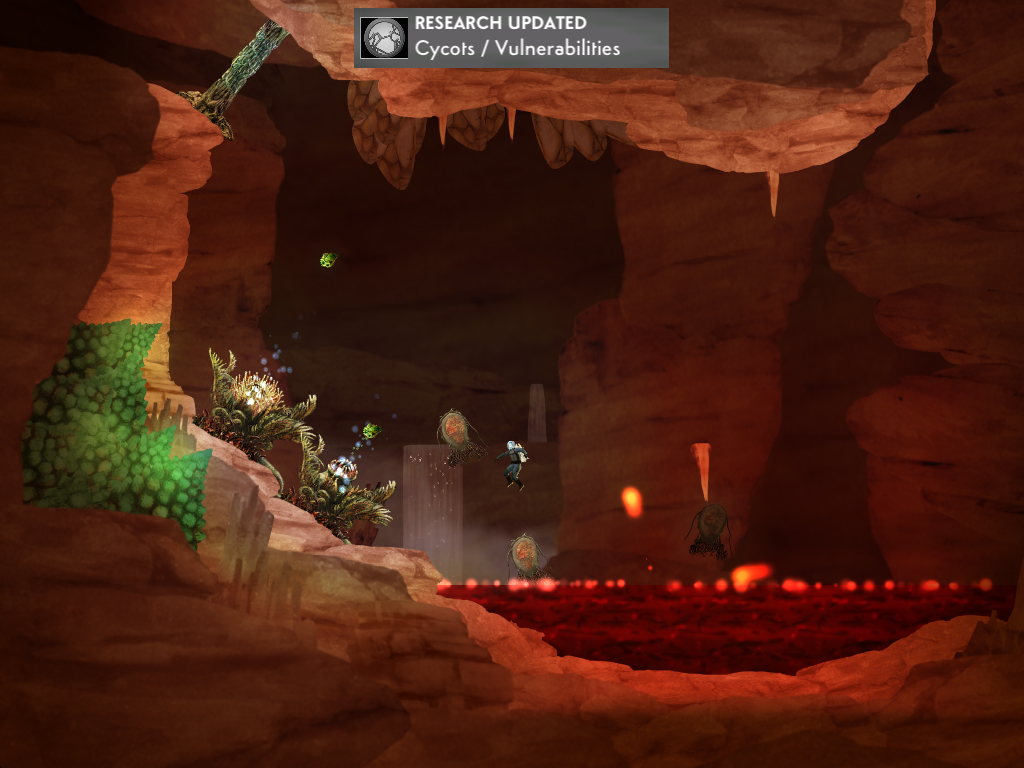 ---
Beat the average and get:
Waking Mars Original Soundtrack
Hi-Res Posters
Wallpapers
The top three contributors will also receive an exclusive IndieGameStand T-shirt!