Get your zombie fix this Steam Next Fest 2021 by playing the demo for the upcoming survival game Look Alive.
Play the demo here.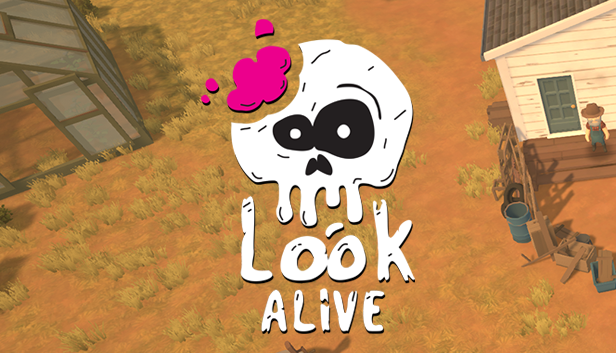 Look Alive is an open-world survival game set in a post-apocalyptic, zombified world. You are one of the struggling survivors among the undead, desperate to stay alive. Despite the challenges of this new reality, you must find shelter and perhaps even a cure to end the nightmare.
Drive, fight, scavenge, and send these ragdoll zombies flying. Get ready. It's time to look alive.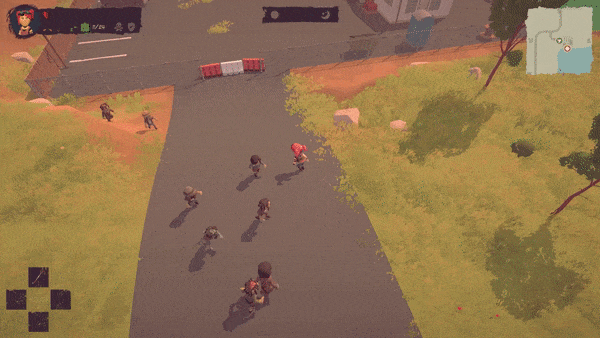 In a world turned upside down, you are solely responsible for your basic needs and survival. Ensure you manage your hunger and thirst, get adequate sleep, and always leave the safety of your shelter with a plan in mind. Or two or three...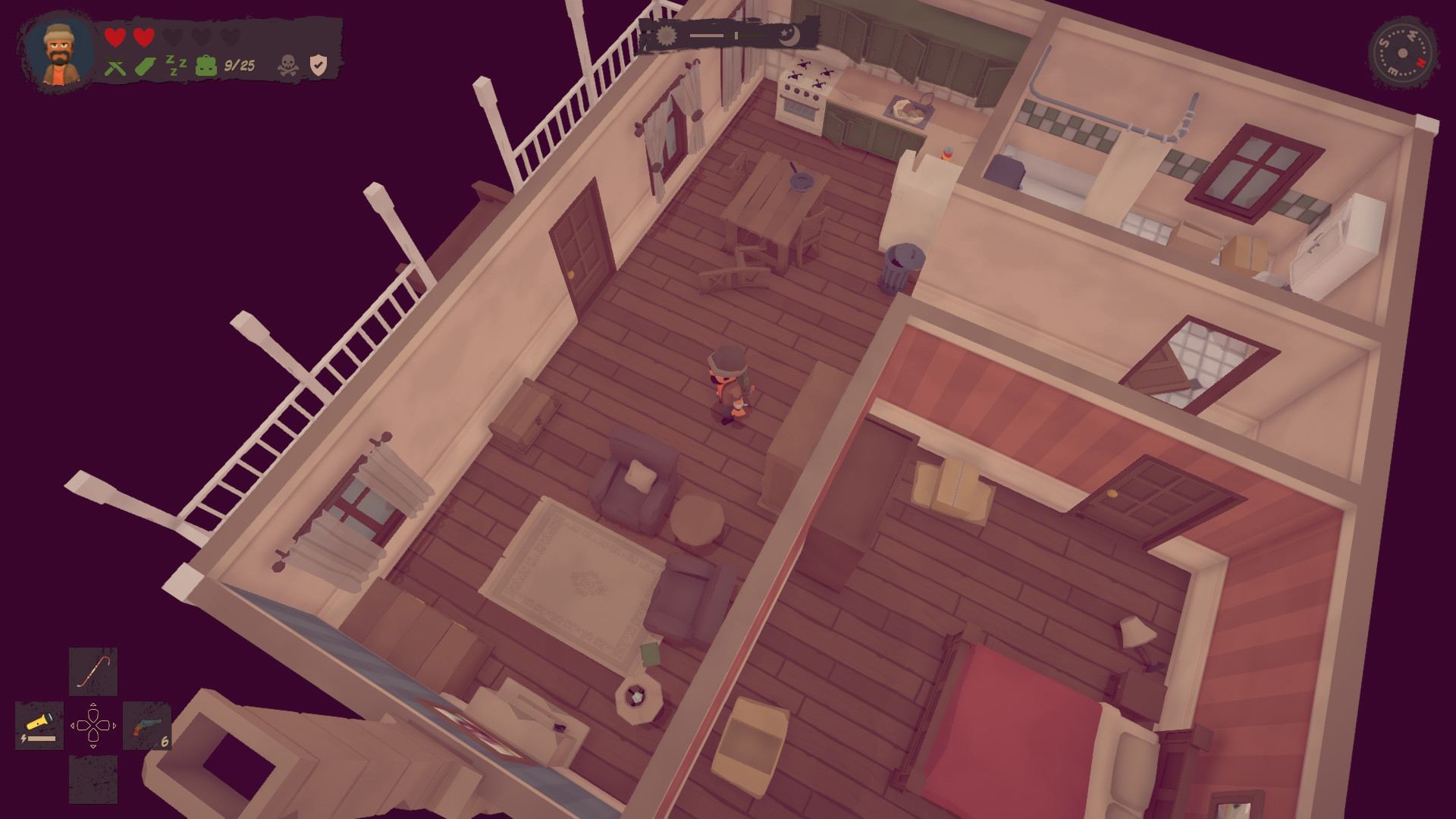 No survivor will get far without raiding abandoned homes and zombie-infested businesses. Search for food (you'll find plenty of stale potato chips), basic necessities, ammunition, and commodities that can be traded for useful items down the road.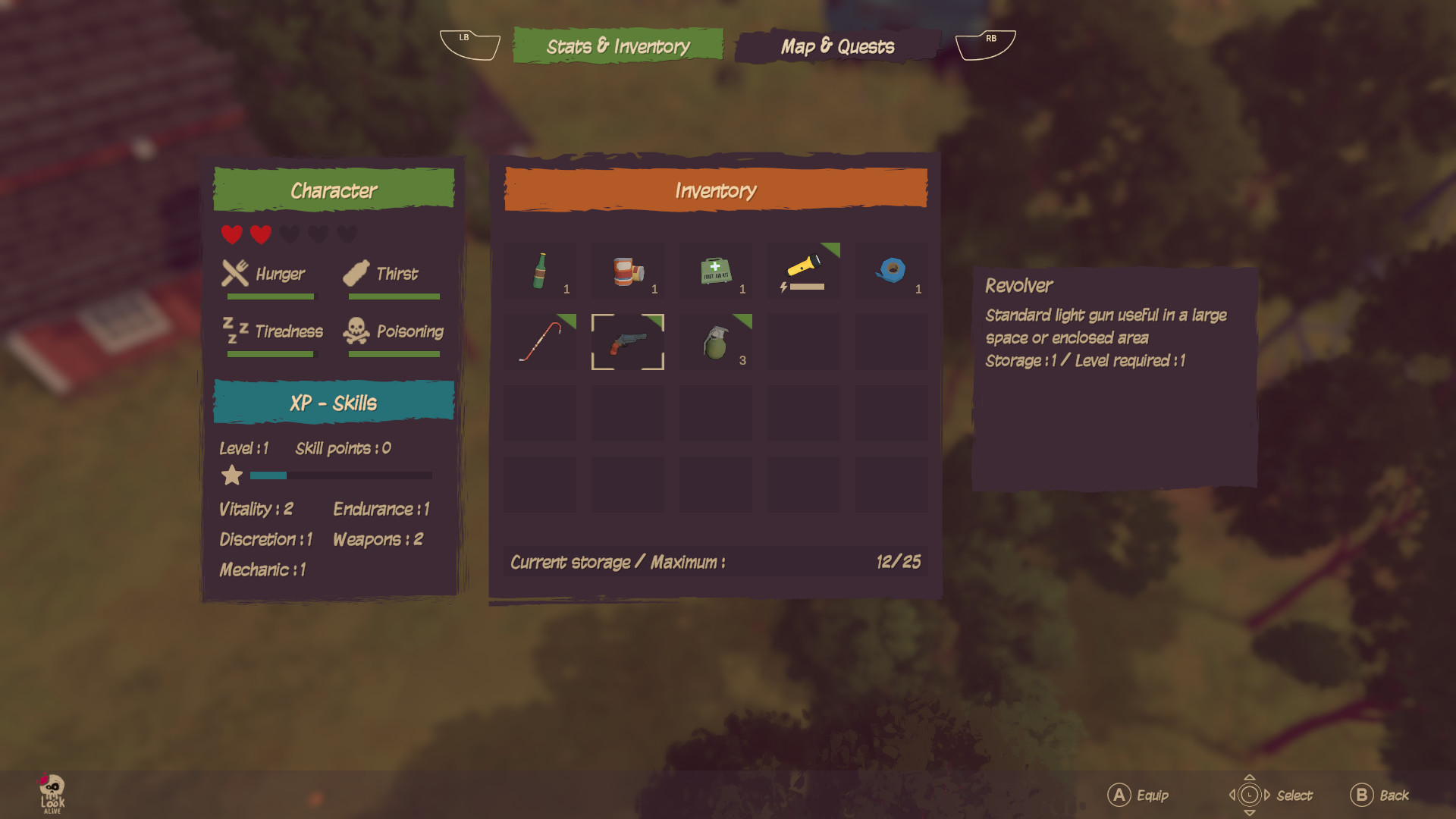 The new currency in the post-apocalypse is a bit sturdier than paper bills. Bullets are required to purchase supplies from other survivors, but you must make your decisions carefully. Sometimes it's better to keep a few bullets to yourself than trading them away for toilet paper.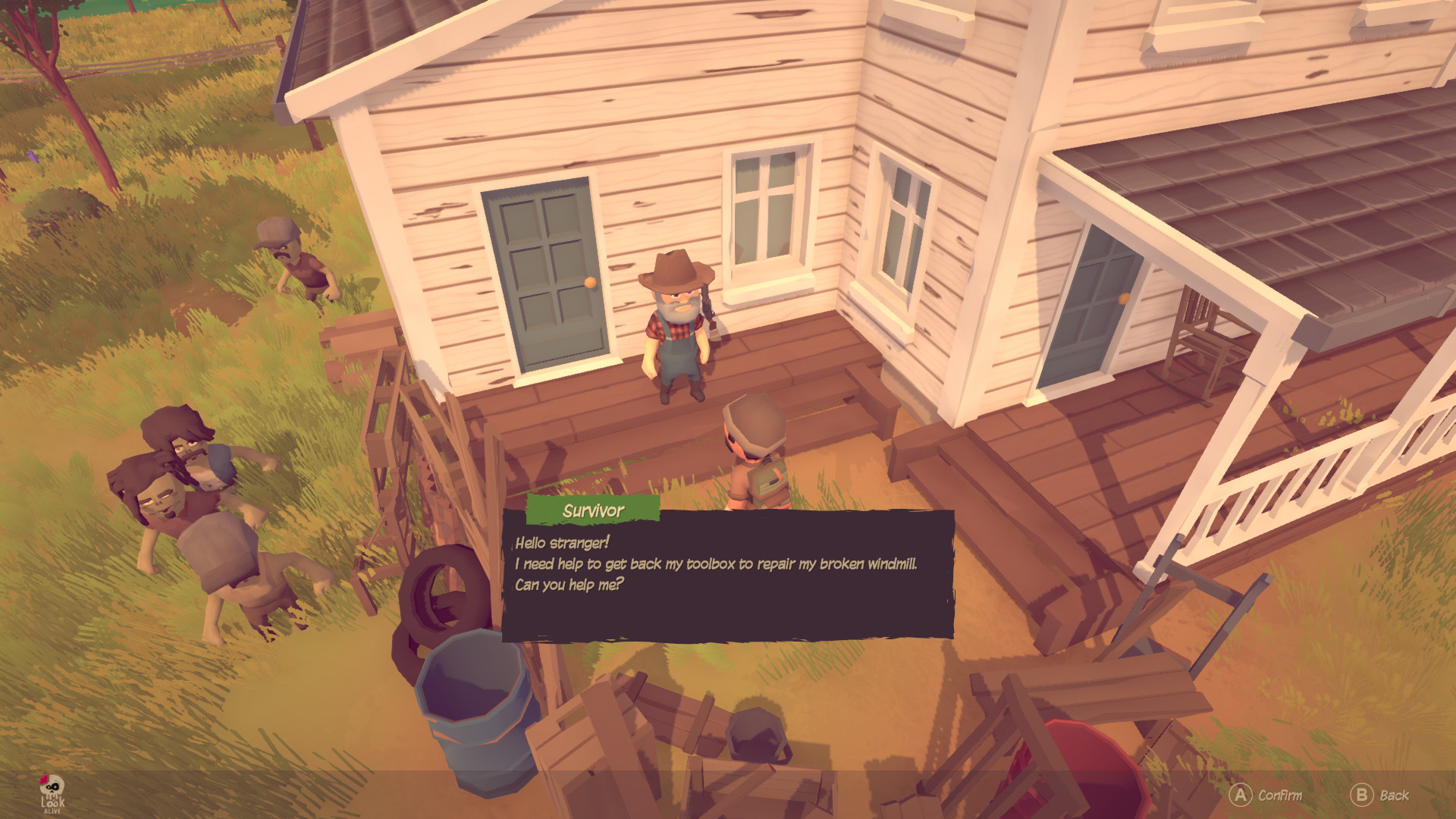 The undead are the clear enemy of this world, but don't underestimate the whims and unpredictability of humans. Zombies will always try to bite, but at least they don't pretend to be friendly.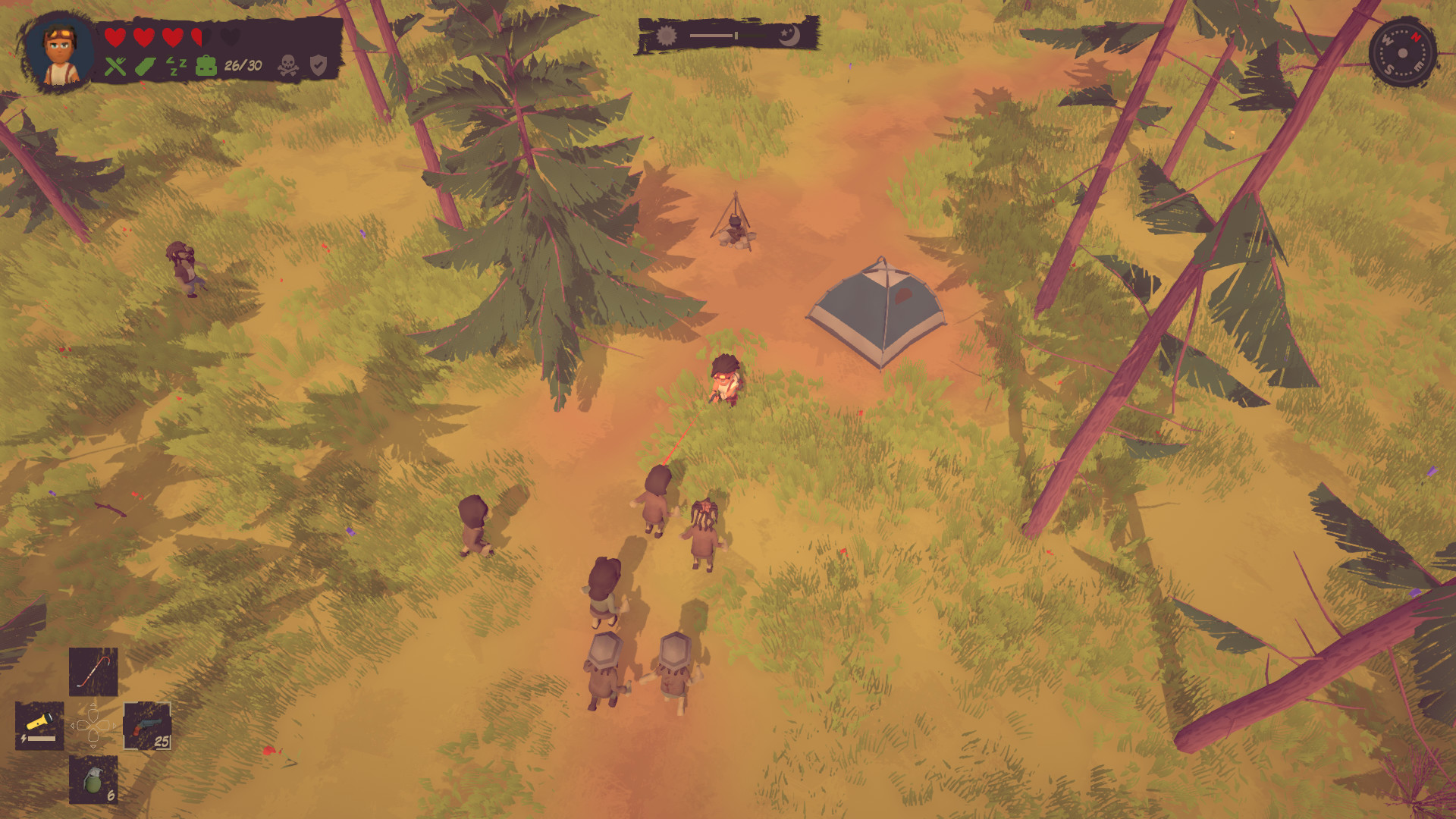 Utilize any given landscape to your advantage in a fight. Funnel zombies through the close quarters of a home or weave through trees in the woods. Go on supply runs during the day when zombies are visible and spread out. If you must travel during a night cycle, watch your back. Zombies grow hungrier at sundown…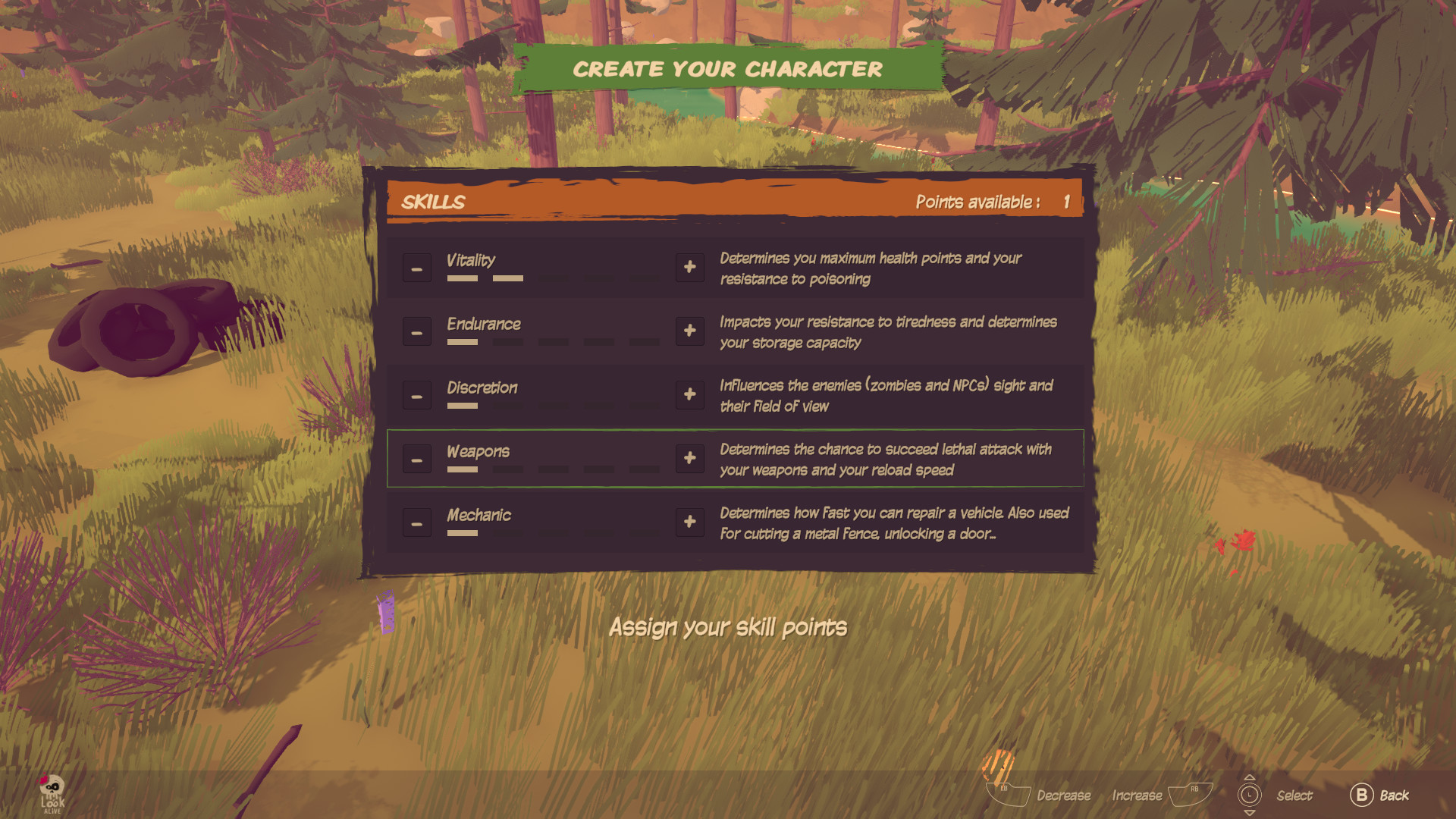 Improve your skills throughout the game and customize your character's abilities. Want to avoid detection by zombies? Upgrade your character's "discretion." Hoping for a higher chance of a weapon's damage and lethality? Improve your "weapons" skill.
When guns and melee weapons just aren't enough to satisfy your desire for zombie blood, get behind the wheel of your car and hit the gas. Follow the roads to quests, points of interest, or for simple exploration, all while barreling through undead hordes. Is a car too boring? Try finding a harvester to help amp up the destruction.
Play the Demo | Wishlist on Steam | Follow on Twitter