The milestones are now passing with clockwork precision, and with just days to go the news you all want to hear is that our beta-testers have a stable set of packaged files that would appear to be the penultimate build for the first standalone release. Our Harmonieman will be co-ordinating help for mirror and server-admins, so if you want to support this bold and distinctive upcoming game please email him (harmonieman[at]gmx[dot]de).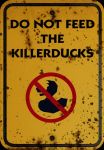 By the way Harmonieman visited the editorial office of MTV GameOne, a german TV show about computergames, in Hamburg for an interview about making a mod in general. What a nice oppertunity for us to show you fresh footage of WoP via television. So we all are waitin' for the upcoming broadcast of GameOne on 21st of March at 7:30 pm (GMT+01:00). Check it out!
Possibly you're able to watch the show via MTV Overdrive. Be patient because it's not always up-to-date.