WAGAKKIWA is finally back in development! The last time I had picked up any work with it was around October 19th of 2013, and since then it has been put aside whilst I catered to freelance work and other things in my life. Now though, I've finally been back to the game and managed to do a number of things with it, thanks to the help of the Python programming language and the handy Ren'py engine. Let's take a gander, shall we?
New Menu Screen: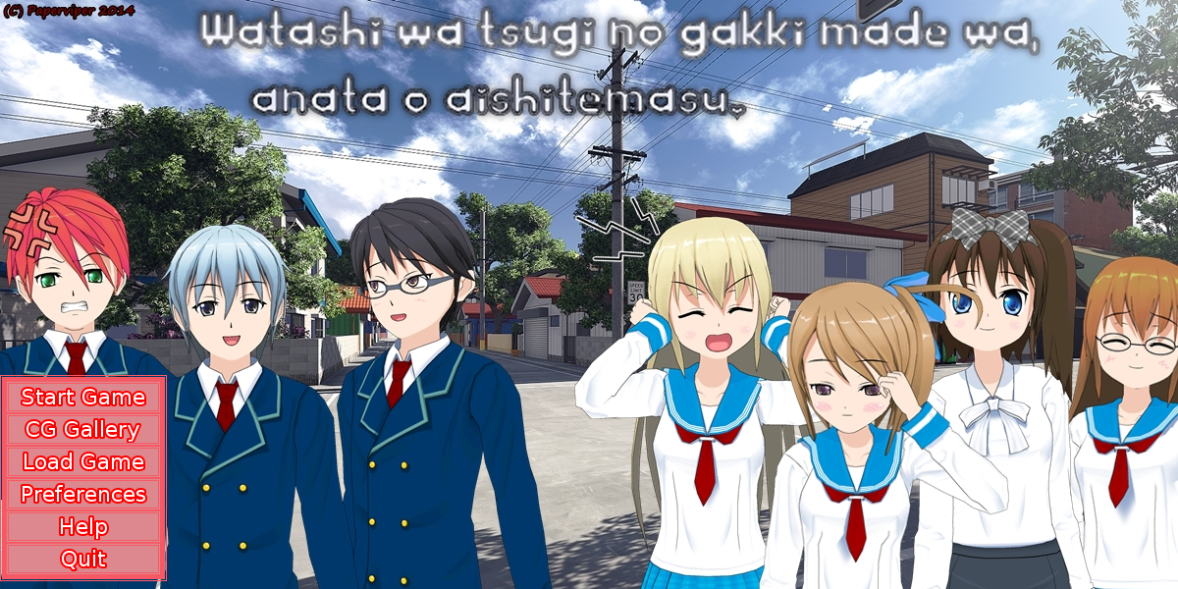 So, first I want to discuss the new menu, more professionally known in the industry as 'Main Menu.' I've changed the background from the old, ugly beach image with the logo to the main characters of the game in a nice area with the logo and Paperviper mark in the top right. I've also moved the main menu from the right to the left.
Music Room: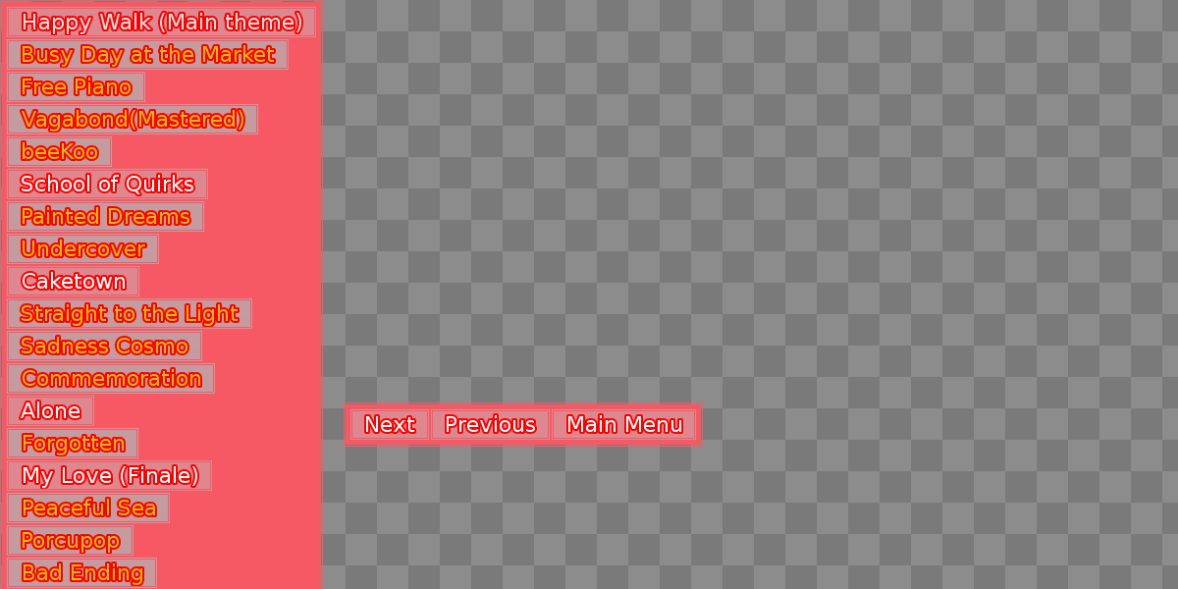 Finally, I gotten around to adding the 'Music Room.' This basically is just another little extra that let's you play some of the most awesome and iconic songs from the game (as long as you have them unlocked) ;)
New Dialogue Box and Theme:
Ren'py sets you up with a basic, black/transparent box for dialogue by default, but I just couldn't deal with that, so I changed it up, I also changed the entire theme. Now, there is a 'cute' light red (or pink if you will) box for dialogue, and the text now has a neat little red shadow. Also, I've changed all default colors from a light grey/blue to the vibrant red that doesn't hurt your eyes, no matter if you're playing at day or night!
Other Updates:
Some things can't be described in pictures. Anyways, there are other things I've recently done:
1)Added 'click' SFX. A bubbly sound that isn't instrusive plays then you click for the next dialogue, and a normal computer like clicking sound plays when you click buttons.
2)Added more music: Yes, thanks to services like digCCmixter and Freesound.org, I found some great instrumental and vocal music for the game!
3)Others: I added more backgrounds, cued some light background music for scenes, fixed some display and spelling errors, and I finally began using software like ComiPo! and Photoscape to create more dynamic scene images (CG), give the characters more variety in their clothes, and more.
If I keep it up at this rate, I'll definitely have this game all set up and ready by the last few months of 2014! That's all I can share for now, I have to get back to development and image editing, thank you for reading and keep updated!