The day is here, ninja hopefuls!

No longer must you put your life on the line to experience the thrill of dodging deadly weapons in your own home! No more furniture will need to be reupholstered, no more cracked televisions replaced! Never again will you be forced to smash your face into a real bowl of ramen to witness the power of slow-mo!

Now you can experience what it really takes to become a ninja — but in VIRTUAL REALITY!

VRNinja, the fast-paced virtual reality game from OutOfBounds Software Solutions Inc., is available to purchase RIGHT NOW on the Oculus Store for the Oculus Rift!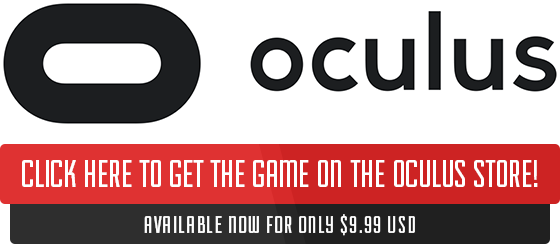 You can also enter our contest to win a free copy of the game by retweeting and liking this tweet, and following @MADSOFT on Twitter. The contest ends September 14th at 12:00 PM MDT, just in time for the release of VRNinja on Steam. A winner will be drawn at random and contacted via Twitter DM.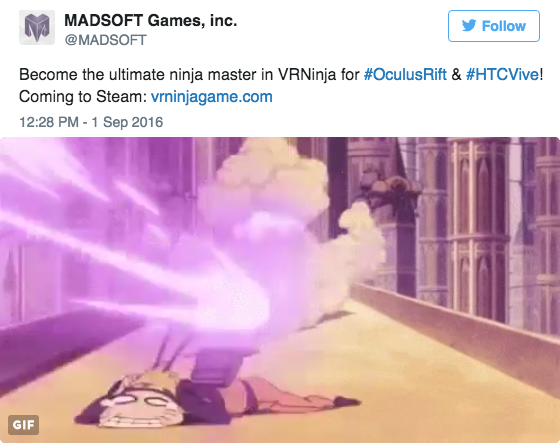 You help us out FOR FREE by signing up to the game's Thunderclap campaign. Simply choose your favourite social media account (Twitter, Facebook, or tumblr) and you'll send out a message announcing the game's release on September 14th! With this little gesture, you'll be helping a small indie games company get some big support, so thank you in advance!

Enough talk. Now, it is time to DODGE!