Our latest content update was built around two major parts – Spectator Mode and a new map – The Labyrinth. Let us tell you a story about its setting, design, and unique features.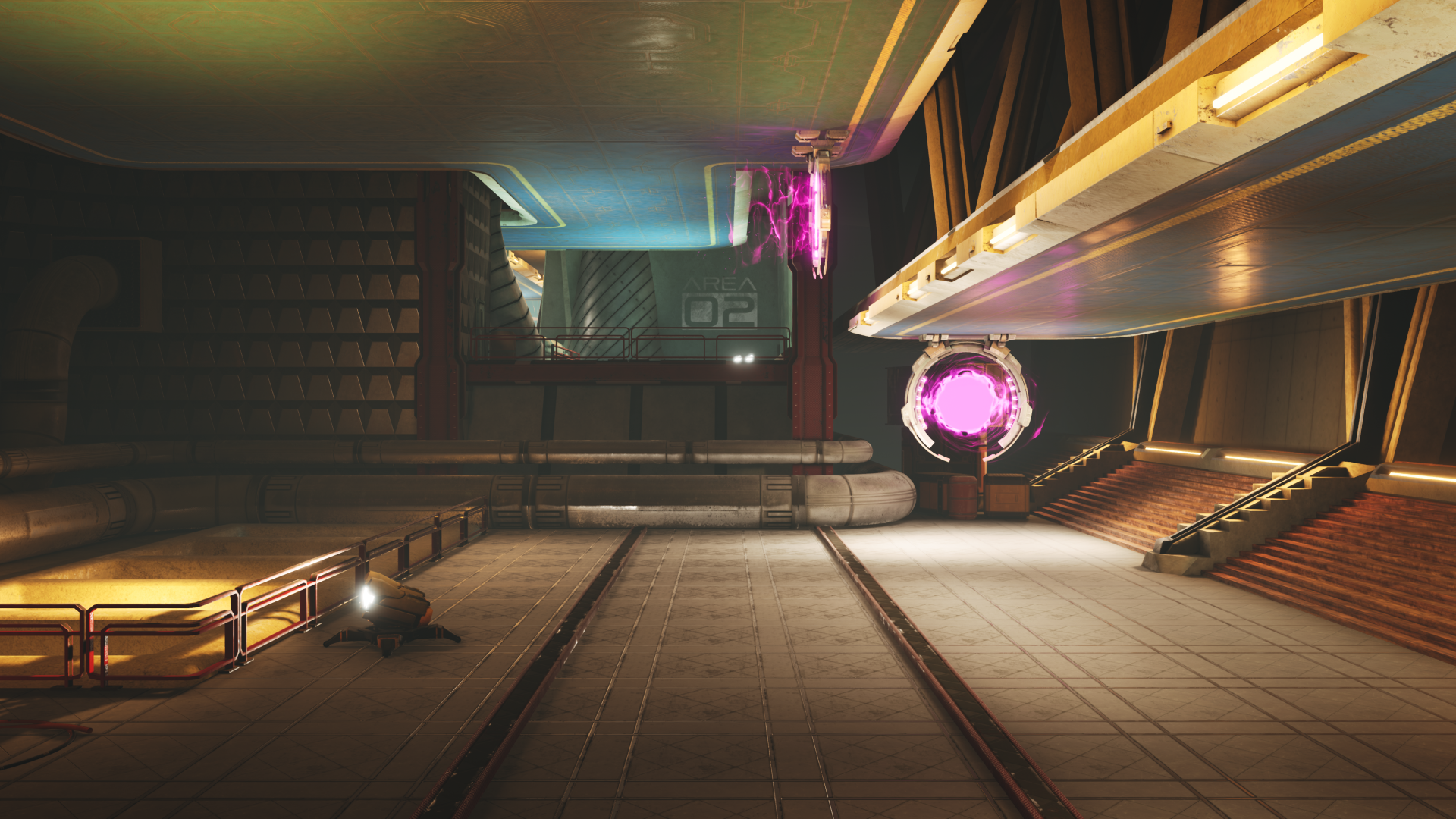 The Labyrinth is a map we always wanted to have in our game – built on the experience we gathered while creating all of the previous ones. Thanks to your warm feedback after the game launched in July, we assembled a team to work on it for the last couple of weeks.
The start wasn't easy. We wanted to make a truly quake-like experience with a map that is balanced and allows different routing without the issue of being blocked or turning up in a dead-end. But let's talk about it step by step. Let's read some of the thoughts behind designing this map by one of our brightest minds, Michał.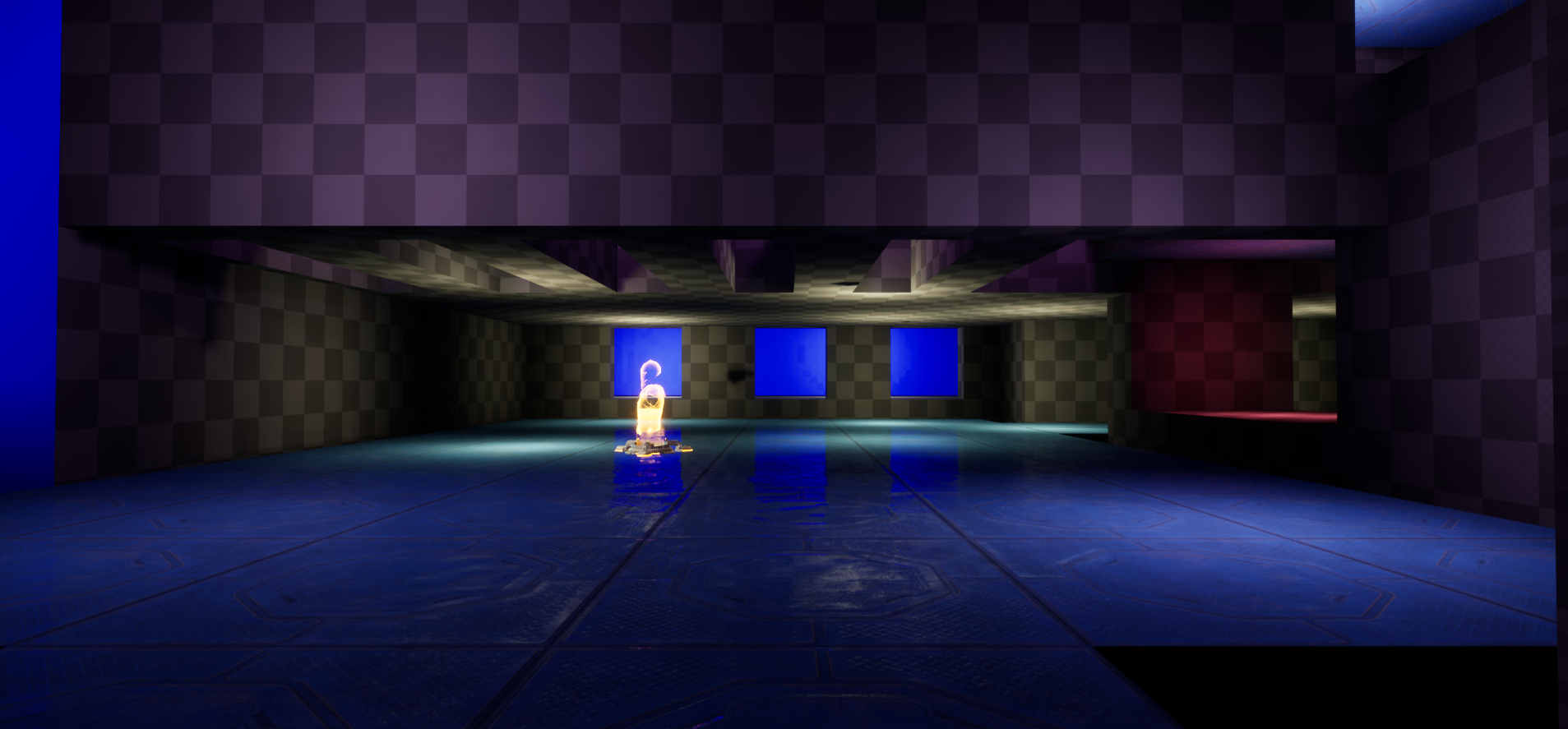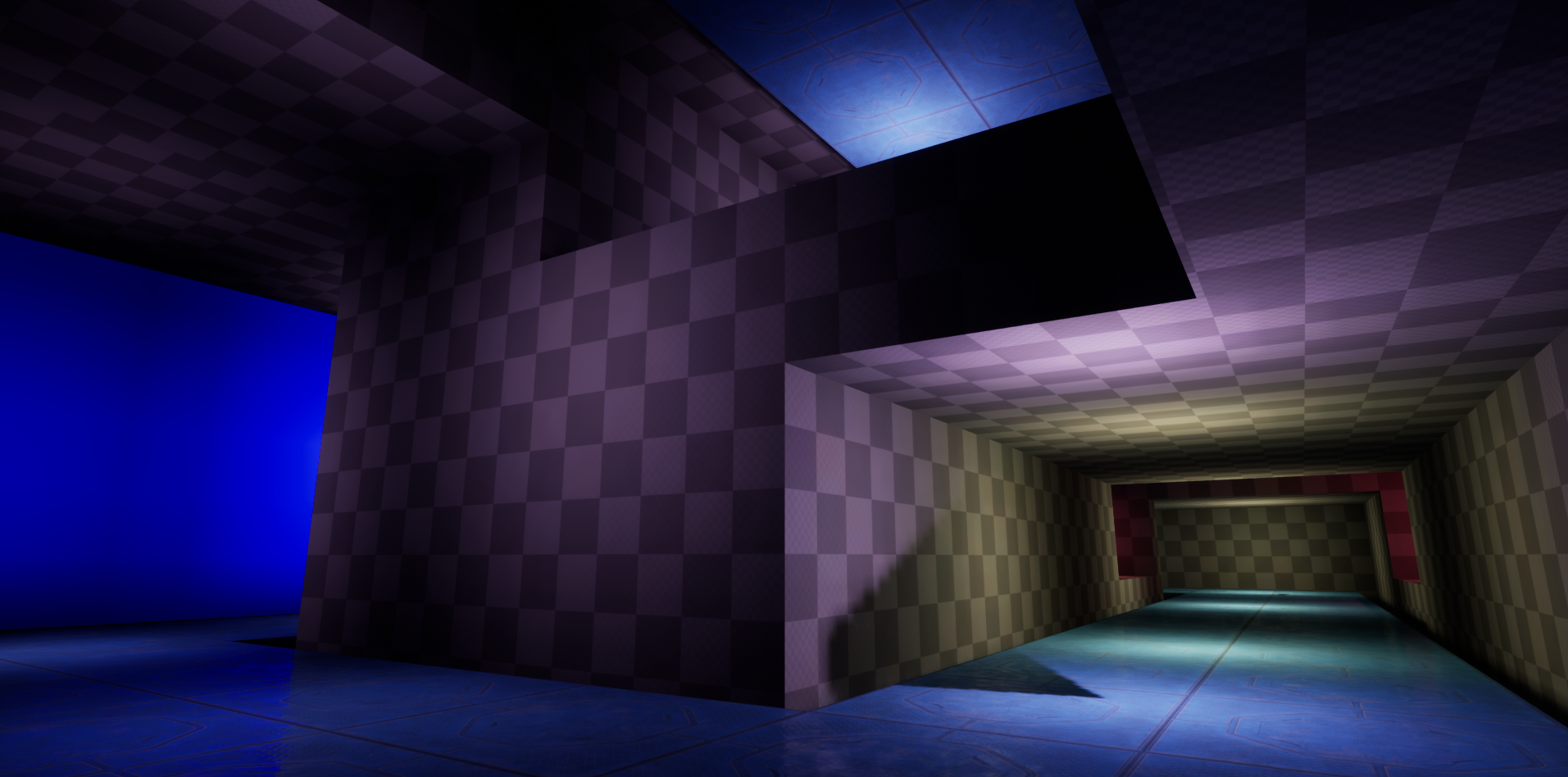 "The idea with those grates was to create a feeling similar to playing the alien in the good old' AvP games. Those spots intentionally create an easy way for the "lurker" to ambush their enemy. It's harder to spot the ambush due to the sharp angle that is even more evident in VR, where to look up, you would need to physically look up."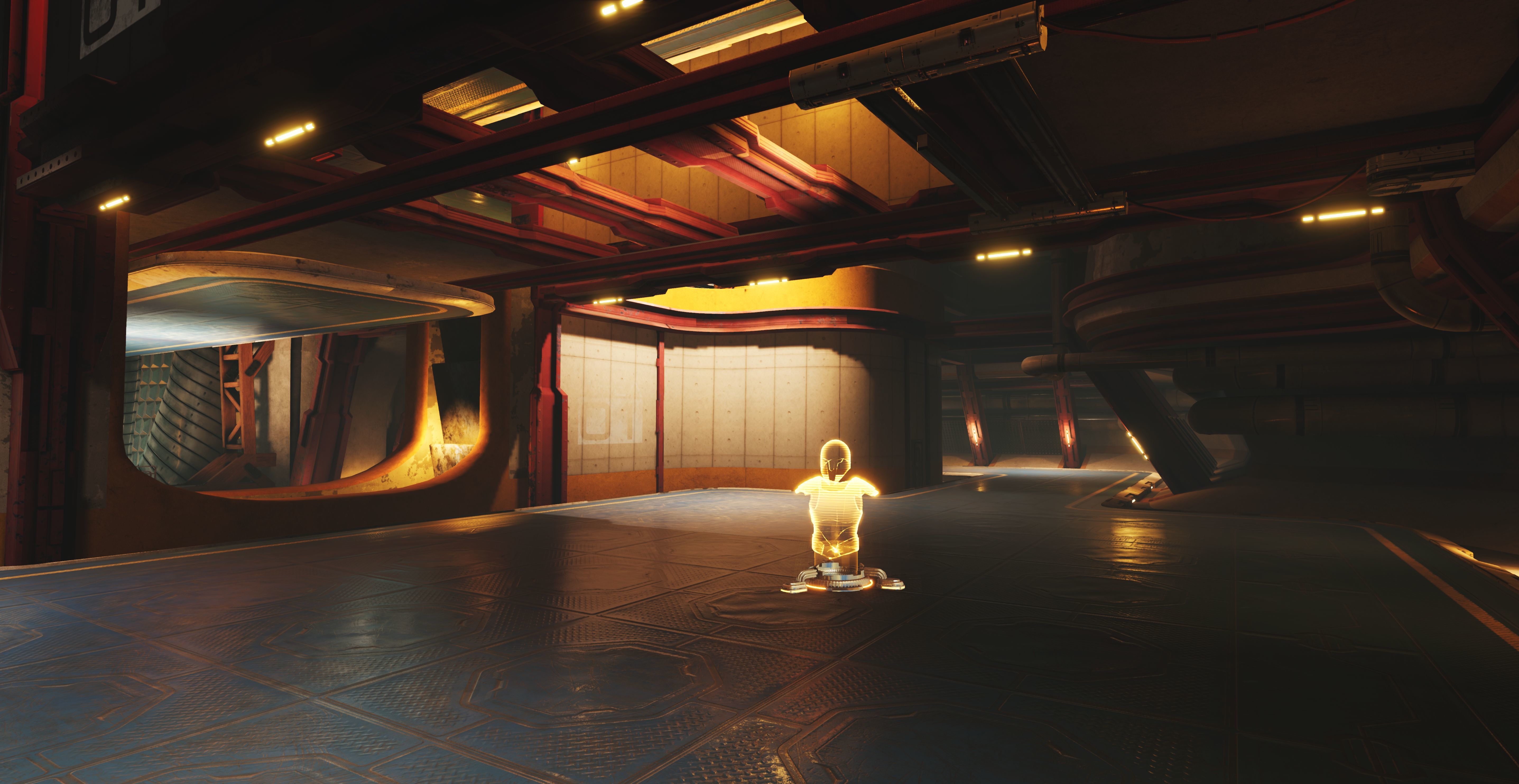 "Lured by the heavy armor, the player can be ambushed here from four places: up above, behind the column, just outside the arena (through those far windows), and through the perspective of the shot. Each of those can be a route to the heavy armor. Both players might have an ambush set up for the other, and you can't check all places at once. This way, the level attempts to set up a cat-and-mouse game of sorts."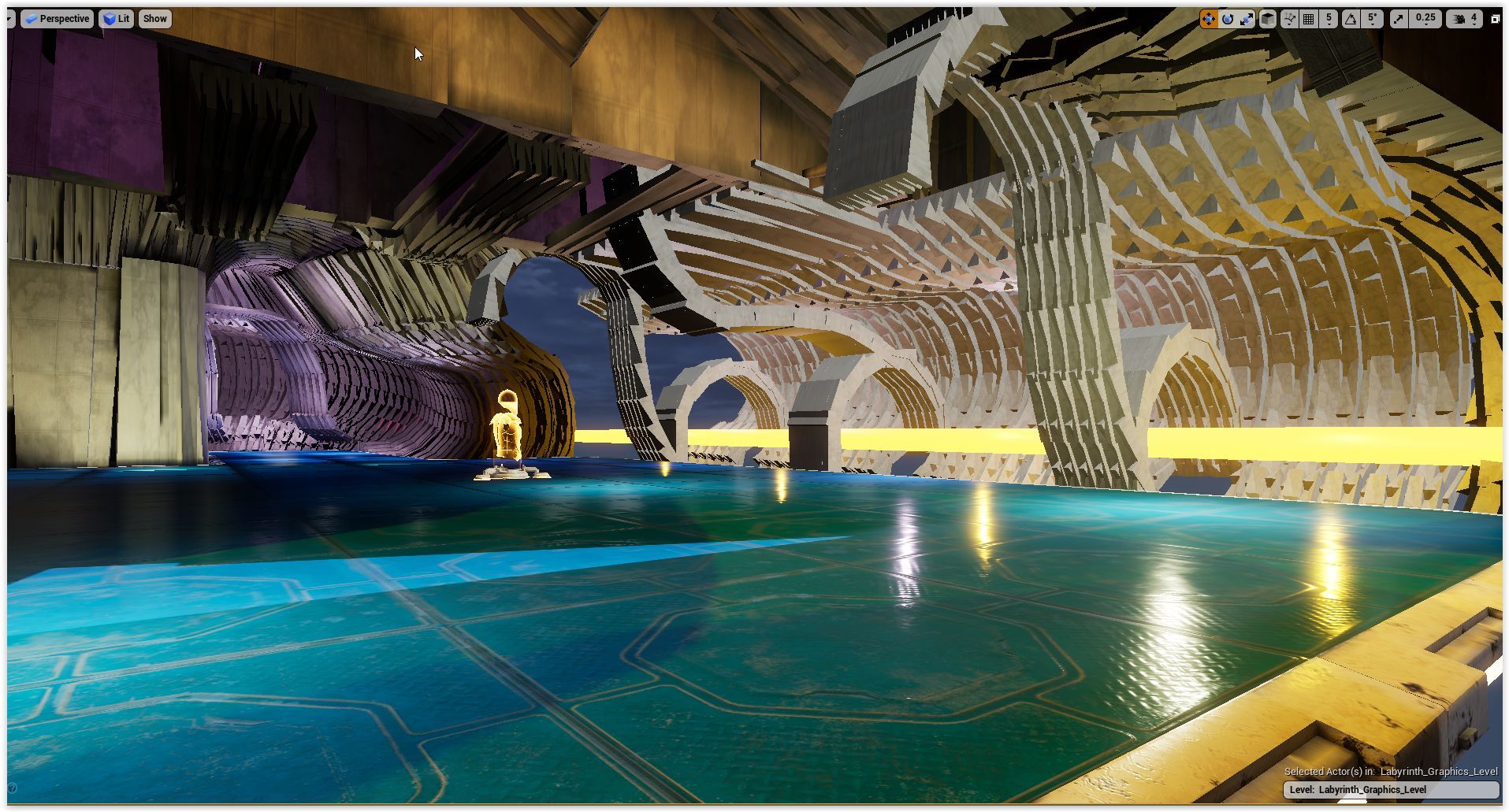 "Here, you can see early meshing ideas that reflect thought, trying to go for a snake-like quality. Some elements of that idea persisted through to the final design of the level if you have a keen eye, you might just find it."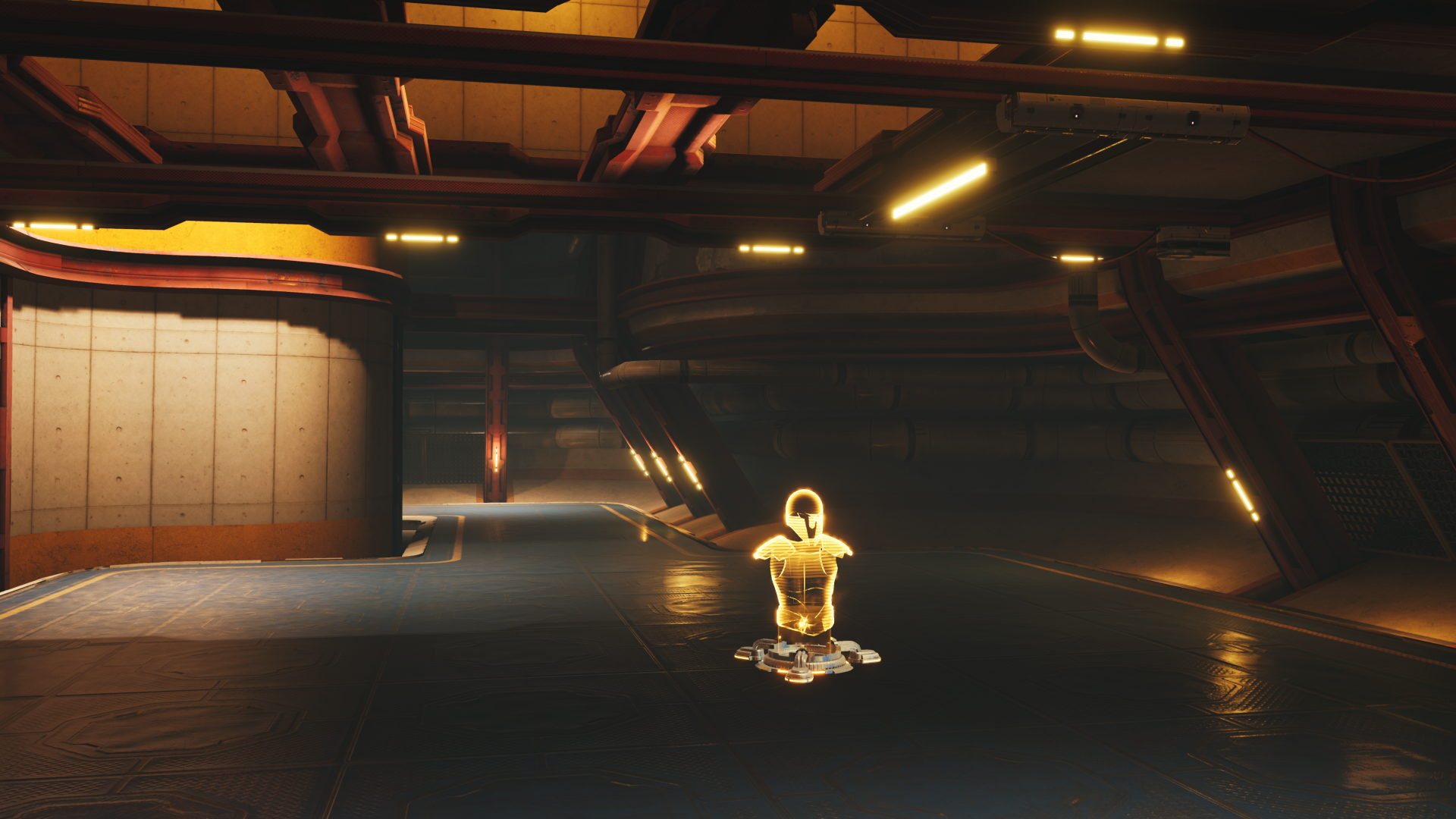 "Initially, it was supposed to be built in the shape and vibe of a high tech Medusa, but later, our level designer made this skeleton to look more like a snake. In the end, we decided to go with a high tech labyrinth, based loosely on the concept of Medusa."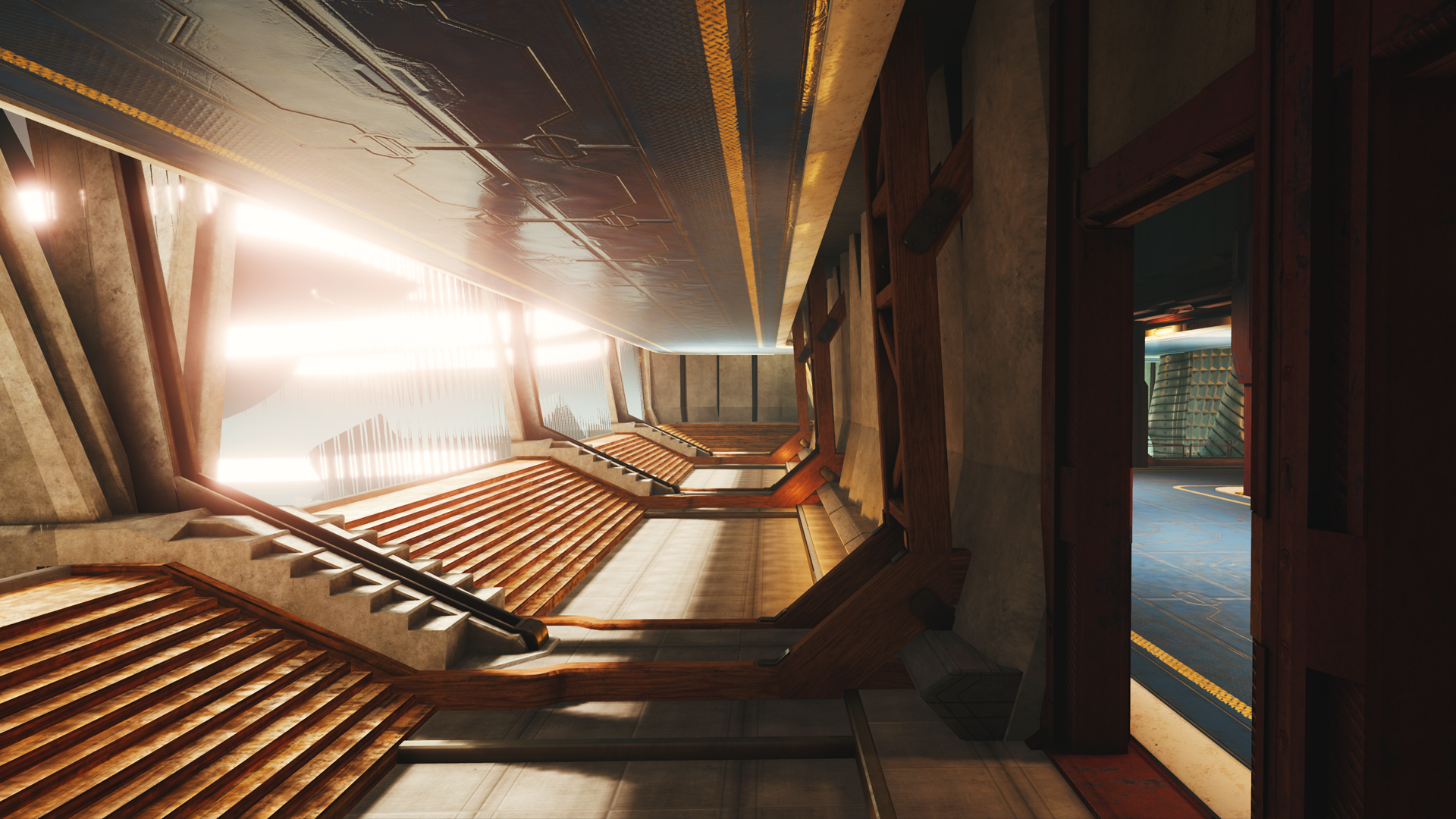 What makes it so unique? Almost every place on the map has two possible ways to get there, so you can surprise your enemy or flee when he's got the upper hand. The Labyrinth is made of 11 platforms, mixed and connected around all three axes. Better prepare your inner compass! We hope you like the high-tech maze feels coming from the Labyrinth!
How do you rate the latest map? Feel free to share your thoughts about the Labyrinth in the comment section!
P.S. Telefrag VR is currently having a free weekend on Steam! See you on the server, Gladiator!