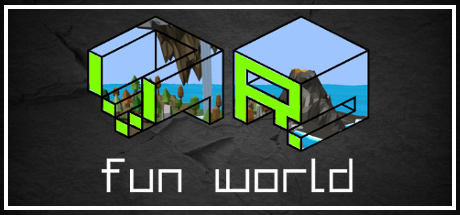 Not for the feint of heart. It is dark, windy and a snowstorm blows. You have nothing but two weapons with attached flash lights, and your back to the wall...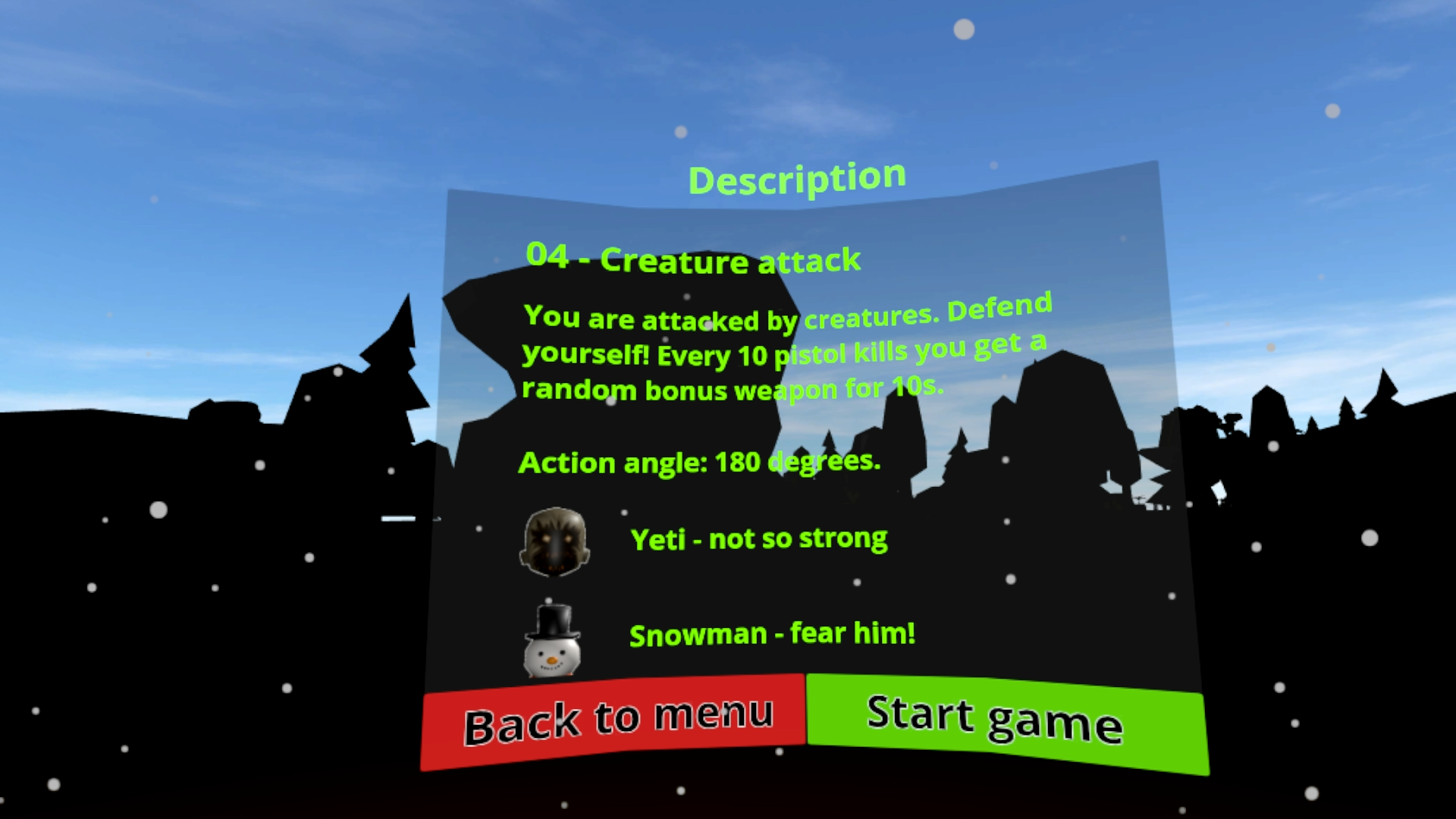 All around, feisty creatures are trying to get a piece of your flesh.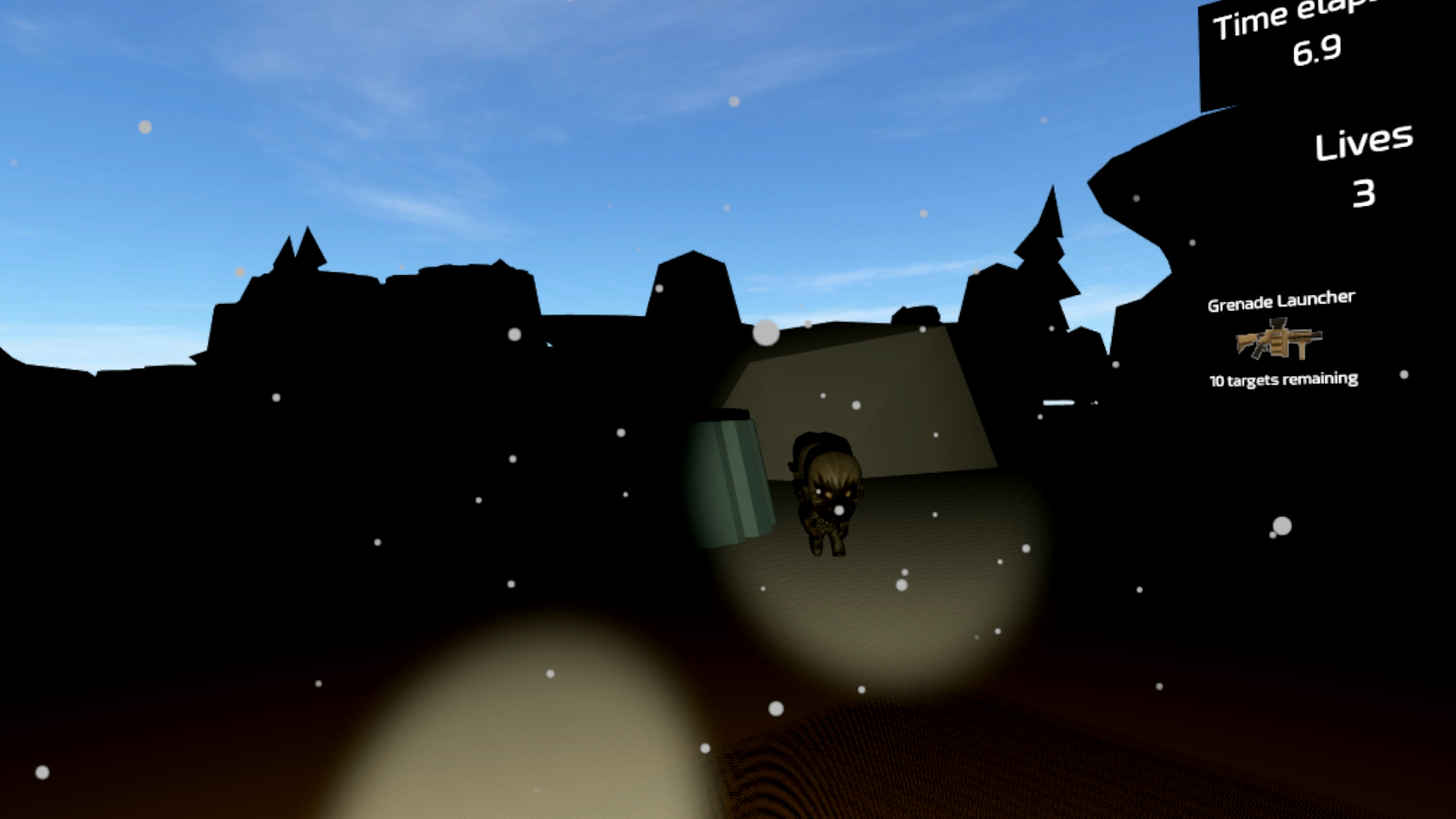 Should you manage to beat ten of these creatures you'll get a special weapon for a short period of time,
and trust us you'll need them.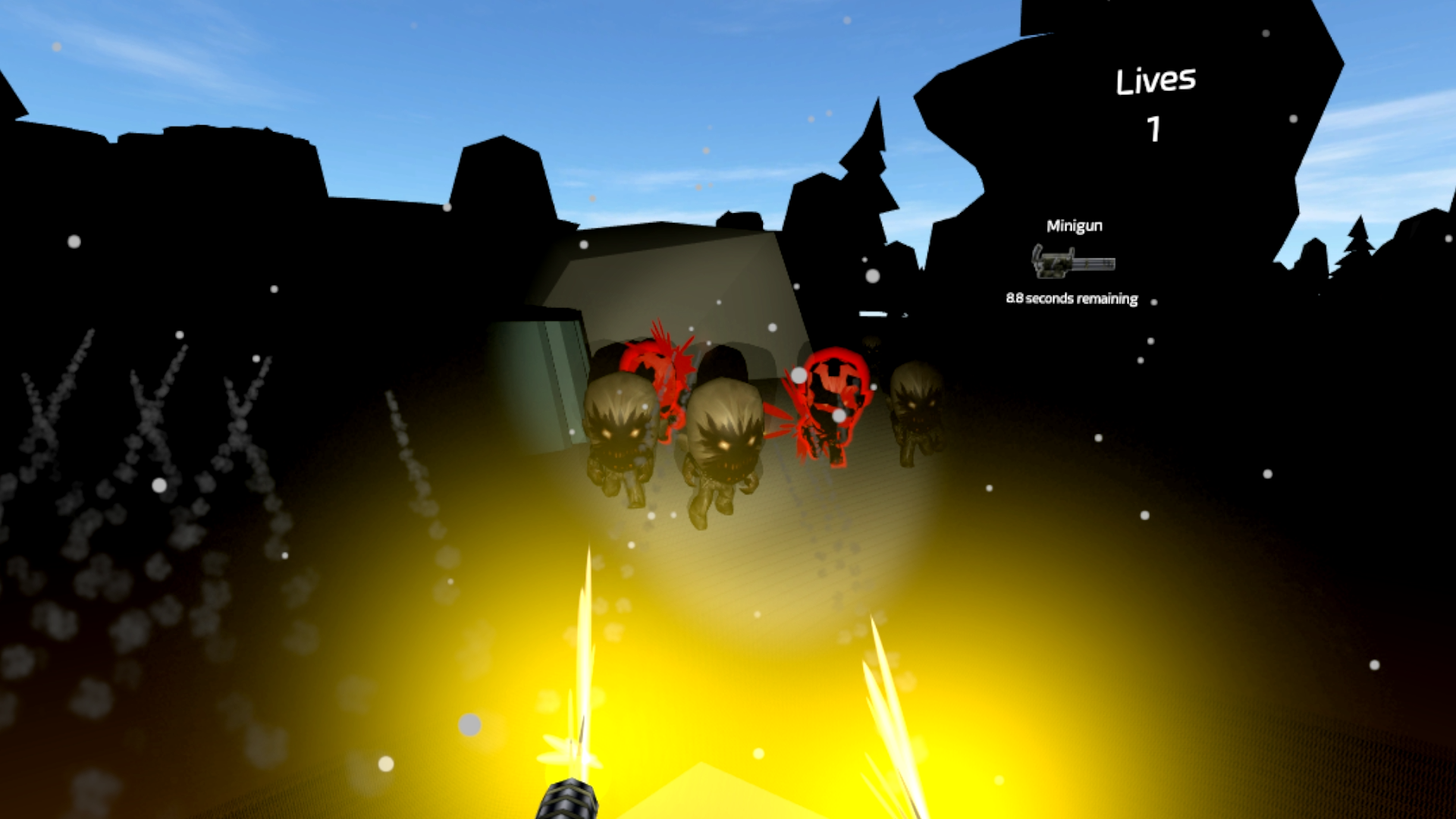 The goal is to survive as long as possible.