Programmer Ryan Sullivan has created a new method of locomotion for the HTC Vive. Called "RIPmotion", this new system allows the user to "run in place" to make their character move forward in the direction their body is facing.
This is made possible through use of the HTC Vive motion controllers. Somewhat awkwardly, one controller must be fastened to the user's belt, while the trigger is held down on the other controller, to activate the locomotion system. The movement itself is faster or slower depending upon how fast the user's running in place motion is.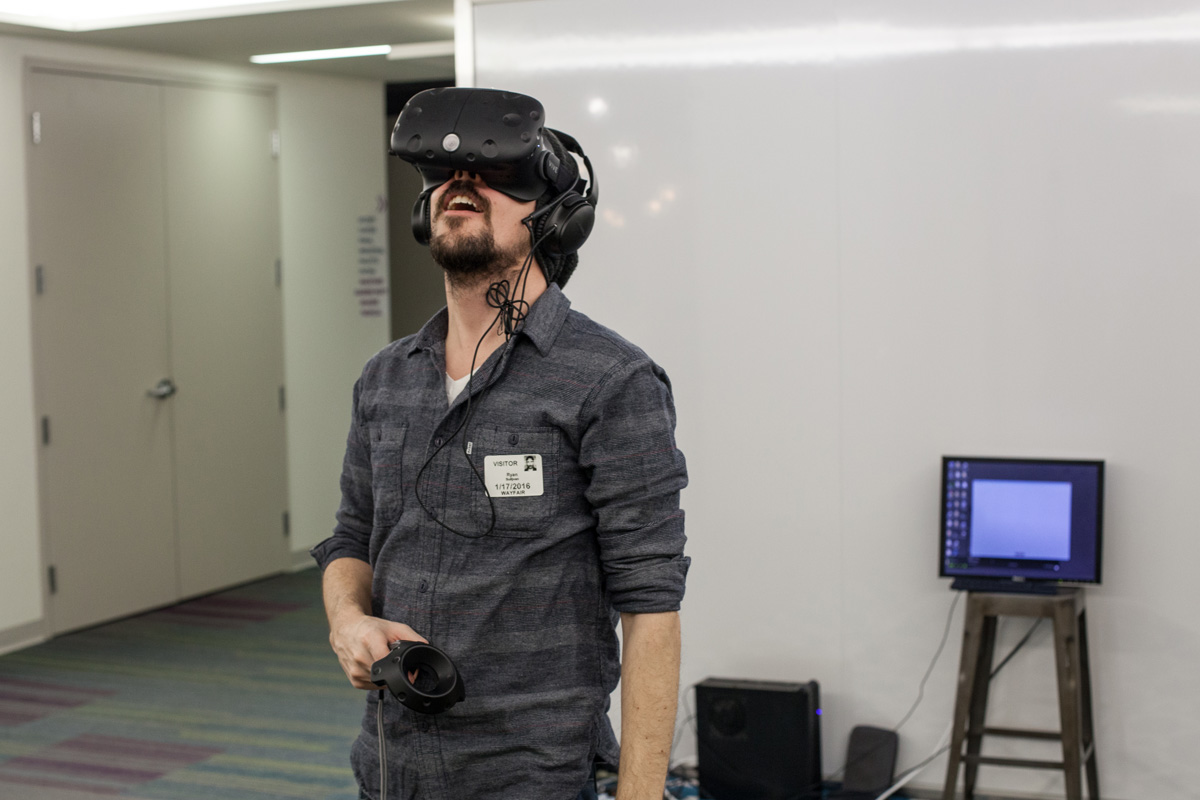 With this system, it's possible to traverse areas beyond the boundaries of the Vive's room-scale tracking, while still preserving the ability to move freely around an area when the user stops running and retrieves the motion controller from their belt.
Sullivan adds, "Ideally, there would be two tracking points around the waist in addition to the tracked controllers," in relation to the need to strap one controller to the user's belt. He also mentions that the user may experience some slight directional drift when running over long distances: "Because of this, I think the mechanic would be best served as a 'point to point' type locomotion, where primarily you would be walking around your room-scale space, rather than simply free-roaming a large environment."
The RIPmotion system can be downloaded from Sullivan's site, and he's eager to hear feedback on how the system performs.