We've Got Steam Greenlit!



Hey everyone, thanks for all your support! We got Greenlit in 24 days on Steam. For news and updates be sure to Follow us on our Steam Page, and Watch us on Indie Db!
Dev Diary 18/09/25
Moving forward, we plan to release an updated demo in a few weeks. This should contain a rudimentary tutorial mission and a few other missions in order to demonstrate what you can do in the game. We also want to use this to gain feedback on game mechanics to see what works with players, and what needs improvement.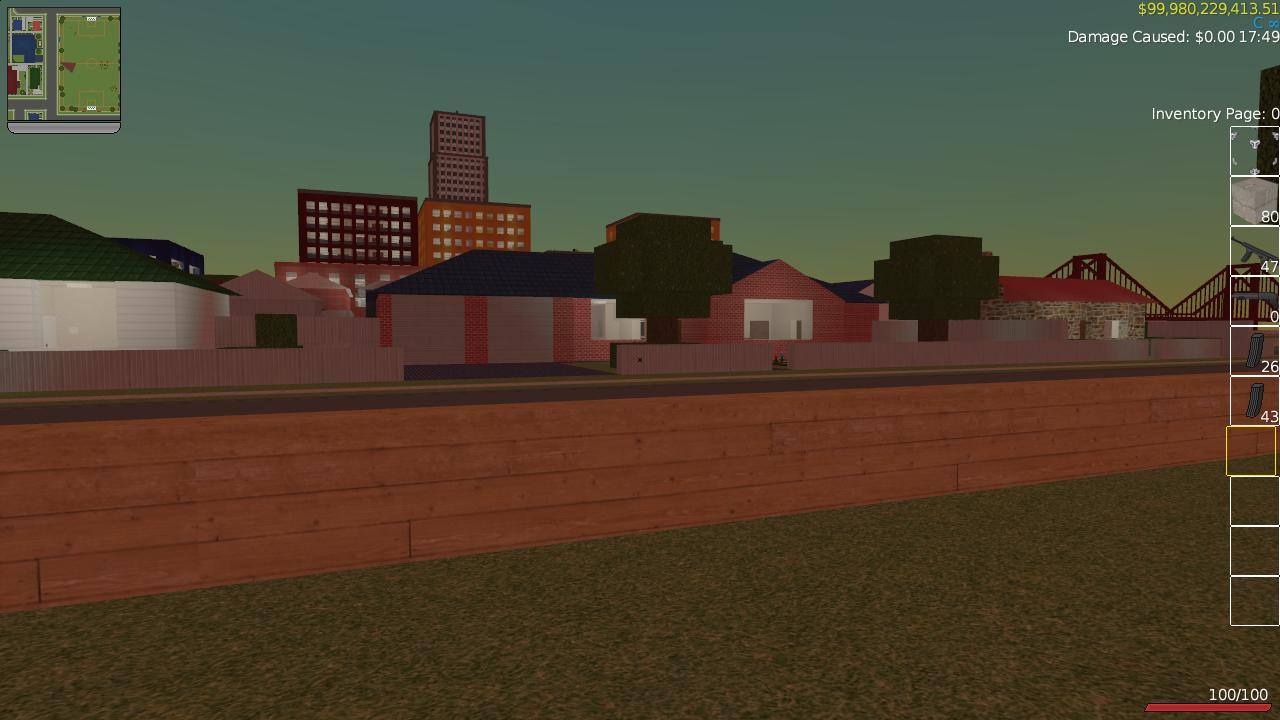 We have made a few cosmetic changes since the last patch. We added twilight lighting at sunrise/sunset, moved the minimap to the top left corner and moved the notoriety bar to be below the map (as opposed to being obnoxiously in the centre of the screen). The edge of the map is also now surrounded by an infinite sea.

Based on the feedback from players, we have tweaked car physics to give the engine significantly more power when at low speeds. You now take off quickly, and are able to push cars that are in your way around!
This is a stepping stone until we implement a system based on engine RPM (this will also allow us to pitch the engine sound effect to RPM). I am also going to attempt to write some car headlight shaders to help light things up on the roads night, however my current priority is getting the mission system up and running.
New Buildings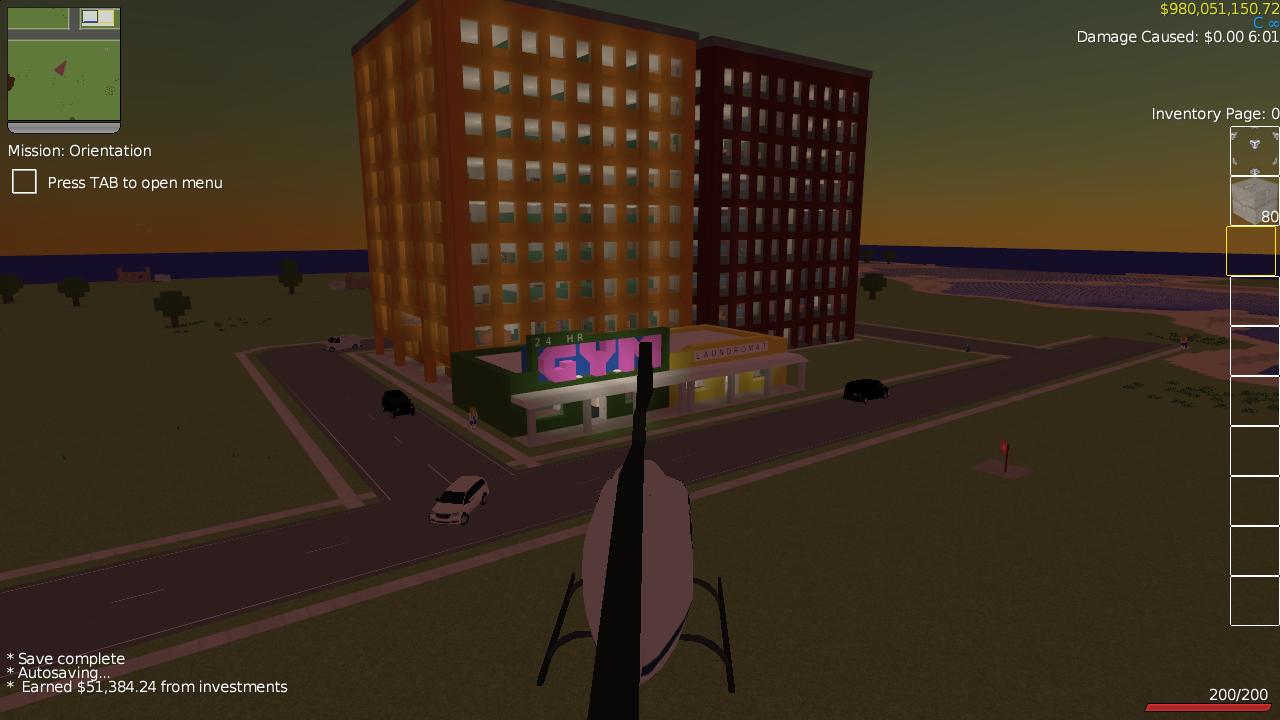 New Buildings include a Gym and a Laundromat. Both of these are Service type businesses (as we currently do not have much of them!) We have also fully furnished and redesigned the exterior of the orange and red office towers.