Developer Space Bullet Dynamics Corporation has released a new multiplayer trailer for its virtual reality mech combat sim, Vox Machinae. The trailer showcases a live multiplayer match, with mechs battling it out on various deserted and rocky environments with a host of lasers, missiles and gatling guns. There's a Mad Max-quality to the mech designs (known as "Grinders"), as they're assembled out of scrap and existing vehicles; a high contrast MechWarrior's high-tech, purpose-built war machines.
Unlike existing mech games with VR support such as Hawken, Vox Machinae is built from the ground up specifically for VR. Hopefully this means you want experience any awkward, vestigial issues when it comes to immersing yourself in your mech's cockpit. Part of this extends to the way you need to physically look around your cockpit to take in all information, such as what's on the radar, while also looking at enemies to aim your weapons.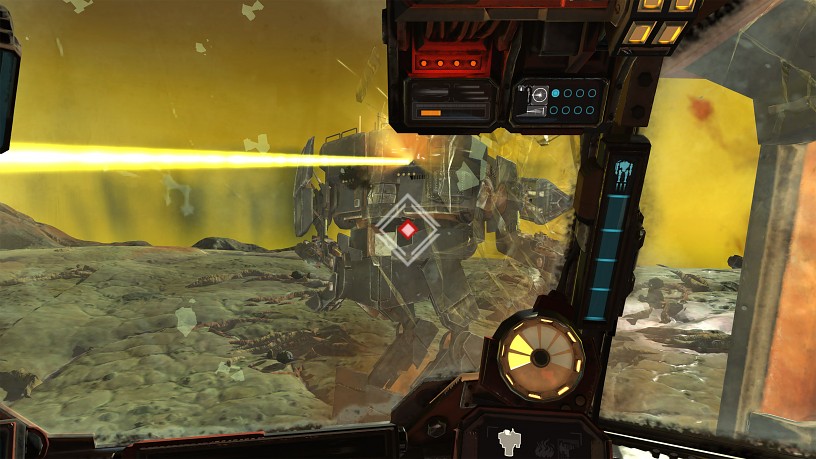 Another factor that contrasts Hawken is that Vox Machinae's mechs are slow, lumbering and stompy, whereas those in Hawken could dash around the battlefield at incredibly high speeds. Hopefully, this slower pace will not only play into the well-established MechWarrior fantasy, but also feel more appropriate for VR by reducing incidents of motion sickness.
Vox Machinae will be out sometime in 2016. Though it is built for VR, Space Bullet Dynamics Corp says it will support a non-VR version as well.