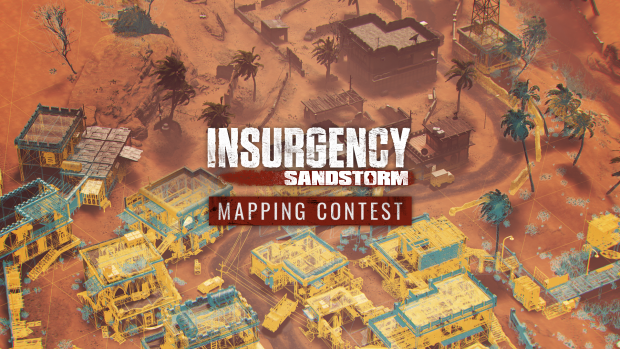 In September of last year, New World Interactive announced the Insurgency: Sandstorm mapping contest in collaboration with Unreal Engine, Intel, Nvidia, and Mod.io.
Over the last 20 weeks, many talented community members have been working away crafting their own custom levels for Insurgency: Sandstorm using the game's extensive modding tools.
Over 30 fantastic entries have been submitted from players of all experience levels, covering many game modes, and unique settings. Over the next seven days, a series of public testing and voting will occur to determine the top ten entries, which will go on to be judged by our team of experts and compete for up to $17,000 worth of prizes from New World and our sponsors.
As of the time of this post, public voting is now OPEN!
Voting will remain open until February 4th, 2021 @ 11:59pm EST.
After voting is closed the votes will be tallied, and the Top 10 will move on to be judged by a panel from New World Interactive.
How to vote:
To vote go to the "2020 Mapping Contest" section of Insurgency: Sandstorm's Mod.io hub. Install and test the entries, leaving a "Thumbs Up" recommended vote on any submissions you feel should go through to the top 10. This can be cast via the submissions mod.io page or the in-game mod browser.
The review scores for eligible entries have been reset. Only votes cast during the judging period (January 29, 2021 at 12:00 AM ET until February 5, 2021 at 11:59 PM ET) will be counted.
The finalists will be determined by the submissions with the highest number of Positive User Recommendations (Thumbs Up) minus the number of Negative User Recommendations (Thumbs Down). In case of a tie for a place among the Finalists, the tied Entrant with the higher total number of subscribers to their Submission will be chosen.
Full rules, judging, and eligibility requirements can be found at Sandstorm.game/mapcontest