Here are the latest character concepts for Asthenia - the worlds first Abstract Horror Ass-Kicking Roguelike!
For those who don't know, the game will be a top down combat game, with your life energy constantly depleting, your game time is constantly slipping away! You can refill your energy every time you make a kill. In addition to this, as your life depletes, your vision, abilities and speed will diminish and the game will generally get more frantic, frenetic and horrific! And even worse you have limited ammunition! So the strategy of the game involves balancing these several aspects and just trying to survive.
But enough of the mechanics, lets check out the creepy and weird characters you'll be facing!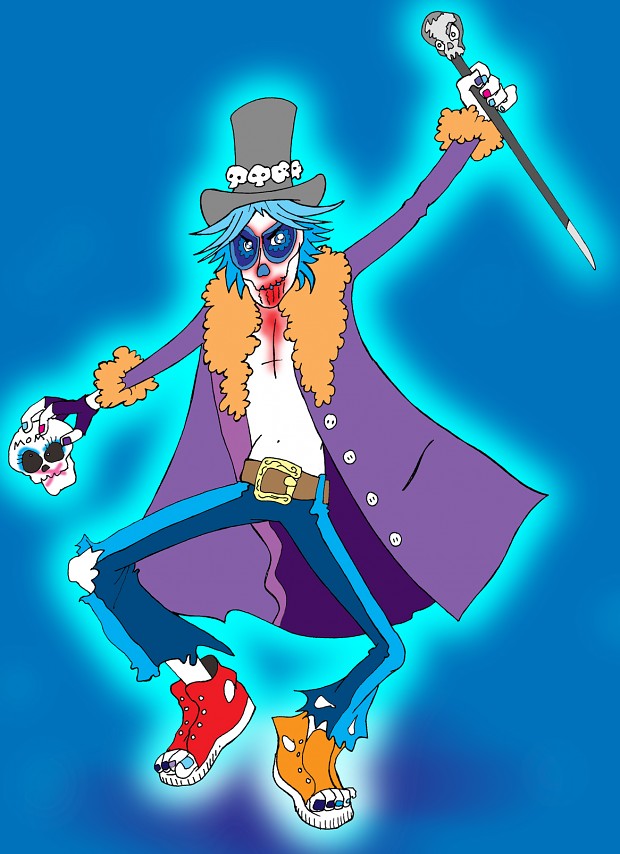 Papa Gede
Don't let his manga design and black comedy exterior deceive you - he's after you and he's going to rip your eyeballs out and send you to the voodoo afterlife to rot in a zombie infested hell! He's the guardian of this voodoo afterlife, and he's got a vendetta against Ogun and the character which he's possessed.
We've gone for the bright, manga inspired aesthetic just to be different from everything that's out there in the horror/roguelike scene. This game will be a black comedy after all, with certain levels of gore and violence, not to mention horror. We want to innovate, and we think we can scare you even with the bright and vibrant aesthetic.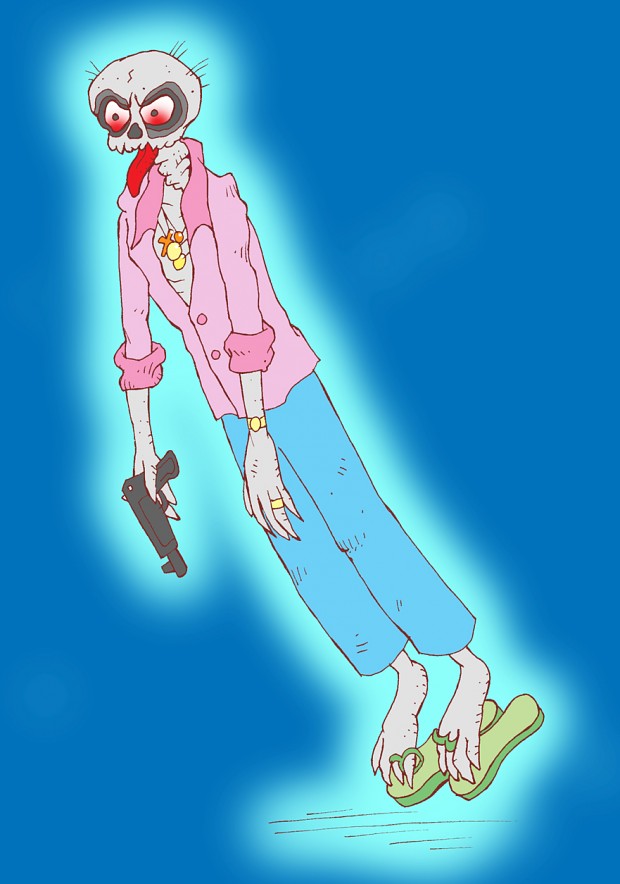 Voodoo Zombie (with gun)
The lights are dimming. Your energy is low. One hit will kill you. Your moving at the slowest speed possible. You have one bullet left.
What next?
Zombies with guns thats what!
Another reason why we've gone for the colourful manga aesthetic is to differentiate from the amazing wealth of realistic zombies in games, comics, films and other popular media. We did our research, and the birth of 'zombie' stories lies in Haitian voodoo, and all the original artwork from this culture is bright, distinctive and colourful. So we're taking it retro guys - that's right!
For more information check out our game page for Asthenia here
You can also check out or break-neck speed futuristic racing game TWIN/TURBO here
Stay tuned!
Mike
Lead Designer
DigiVoodoo