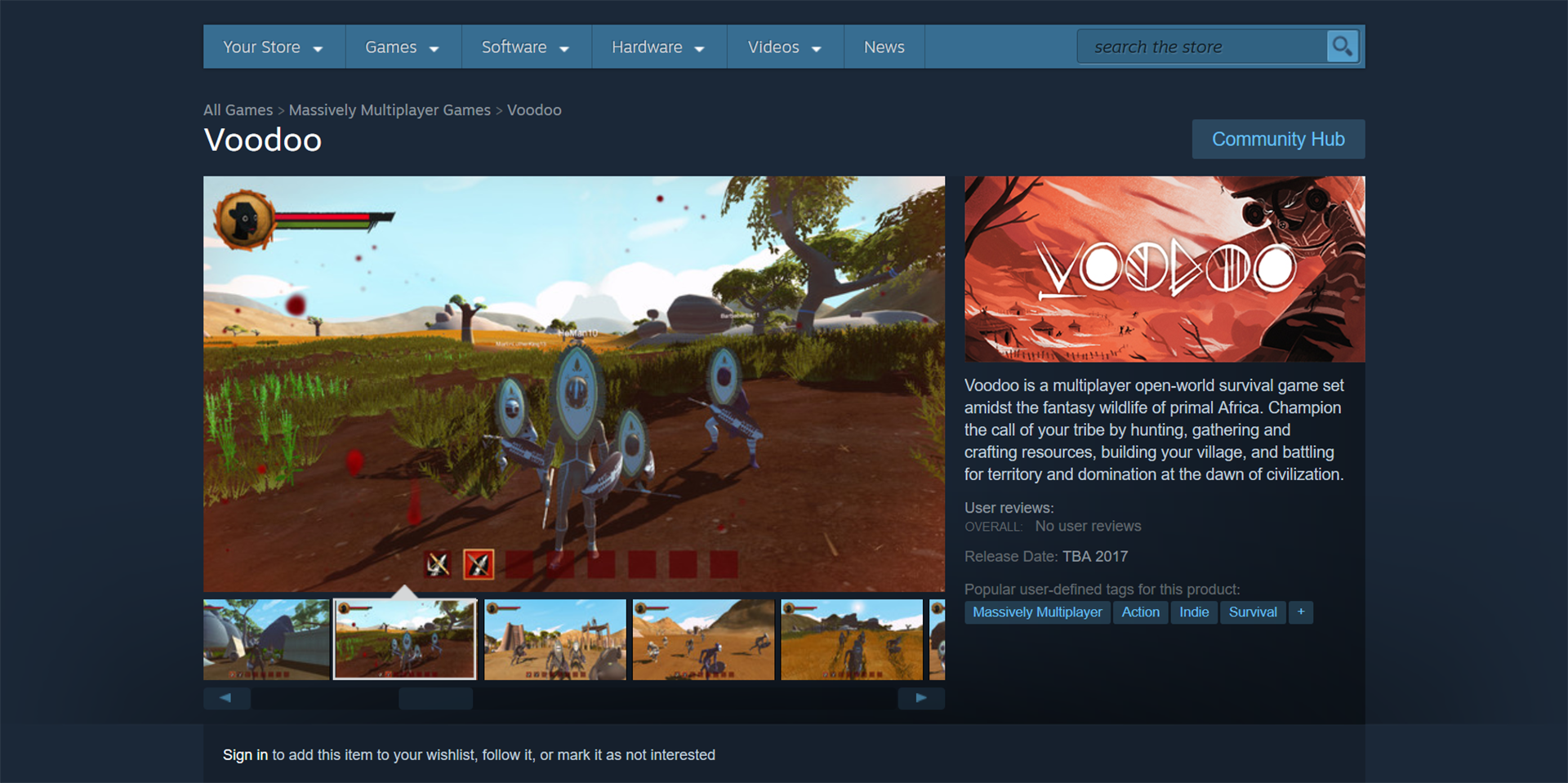 We're excited to announce that the Voodoo Steam page is now live! No, it's nothing life-changing but at least you can go ahead and add us to your wishlist! It does make us realize how close we are to 2017 and how soon Voodoo will be available for everyone!
Yes. That (above) is what our Voodoo Steam page shows but that's not what we're talking about. You guessed it! In 6 days (November 14th) our closed-beta 1.0 begins! This is actually 3 days later than we originally intended but for technical reasons we need that delay. So far we've had over 8,500 stay-tuned subscriptions for Voodoo so we're hoping that by the final phases of our closed-beta we'll be seeing a lot of competition. We need to get ready to handle that!.
We're also eager to find out who we're going to be crowning the "Izimu Awakener". Yes, we're still maintaining some mystery behind that title. A lot more information will be made public next week.
Th-th-thank You!
We're getting all jittery as we close in on the first deathmatch for Voodoo! But as nervous as we are we won't forget our manners and we'd like to thank you for helping us get this far. Please show us some support on the Voodoo Steam page..
Lots of closed-beta players have been giving us valuable feedback and ideas. If we haven't managed to say thank you privately, we just wanted you to know that we're extremely grateful. At the same time, we're still moving through the dozens of emails we received on our call-for-submissions and encourage you to keep sending in ideas.