After about a week of works the Linux porting of Void was finally completed.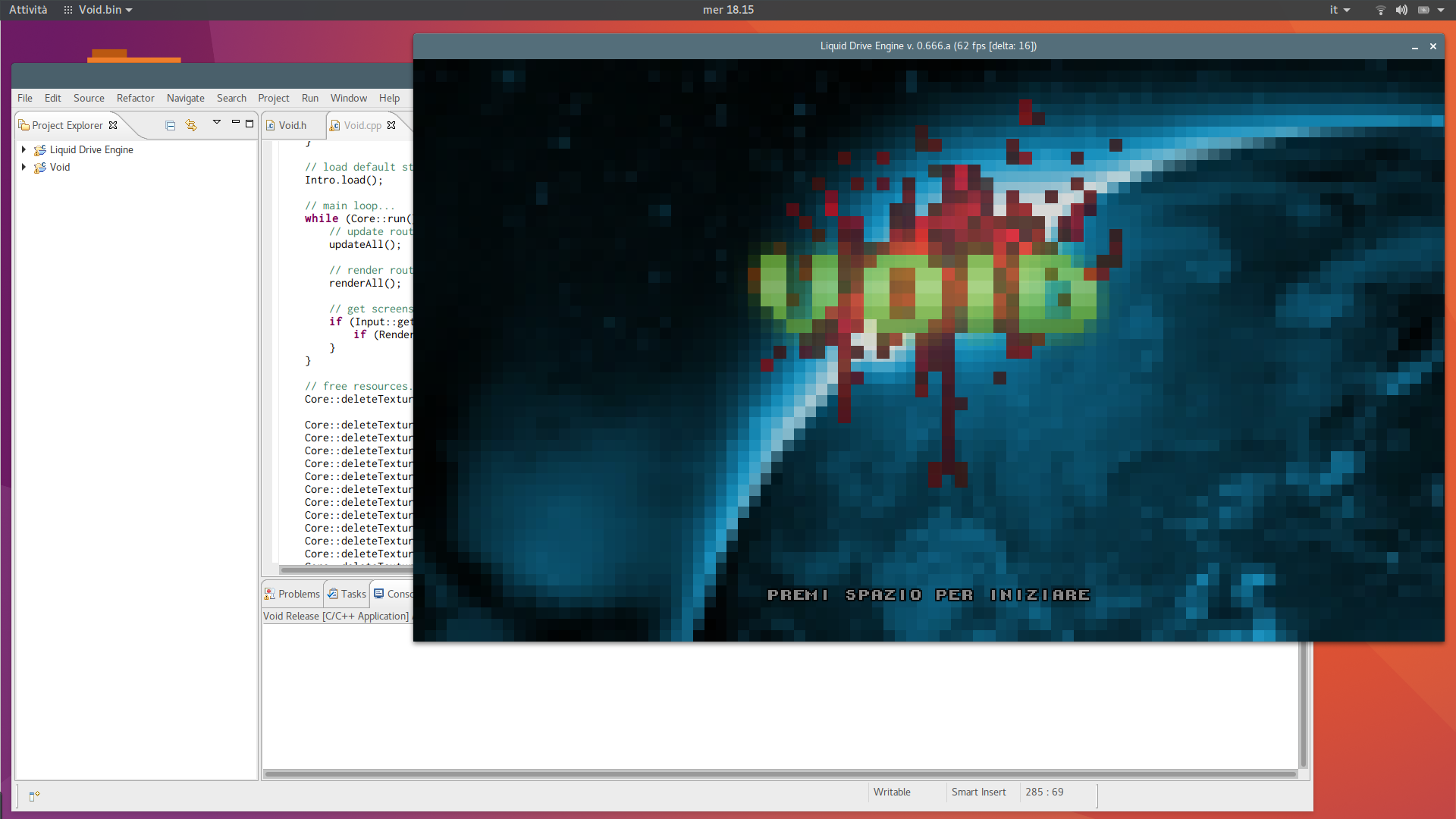 For the moment it was developed and tested on a machine based on a CPU Intel® Core™ i7-4700MQ and an Nvidia GPU 740m with the OS Ubuntu 16.10 32 Bit.
The game seems to run really good with the above configuration and we will start the testing on other Linux systems as soon as possibile.
So, the game will be officially released for WIndows and Linux platforms.