Hello everyone! Its was about time to write another news article as big changes and additions allready made its way to the game since last beta release and in addition, game is almost ready for early acess. "Why early acess?" will be dicused next week so lets focus on changes and additions this week. Lets sum them up:
v 0.8 changelog:
missions removed
Portal doors added to Void Warehouse, Ripper Labs and Neon Gardens
Squid Shrine environment added along with new enemy set
Tech Moanstery environment added along with new enemy set
Equipment boss drops removed
Each character now starts with basic equipment
Token gear upgrade system added
Combat floating text reworked
Artifacts descriptions when mouseover in inventory added
All boss fights got reworked and implemented in to the main game mode
Bosses spawns loot chests with Creds, Mega Creds, and other upgrade tokkens
Enemy Ai slightly improved/adjusted
Supply drop ability added
Black Market added
Relics added
Difficulty readjusted
Performance improved
As you can see a lot happened since last update! Now let me explain probably controversial decision to remove "single" missions from the game. There were two reasons that led to this decision and i ll try to explain why this had to happen sooner or latter. First and main reason is the game feel. Game felt little torn up before as there were missions and rogue-lite mode. Different mechanics were present in both modes and game did not made much sense. Now the gameplay goals are more obvious, clearer and easy to undertake as game made big leap towards initial concept of simple & easy to play casual shooter with upgradeable characters.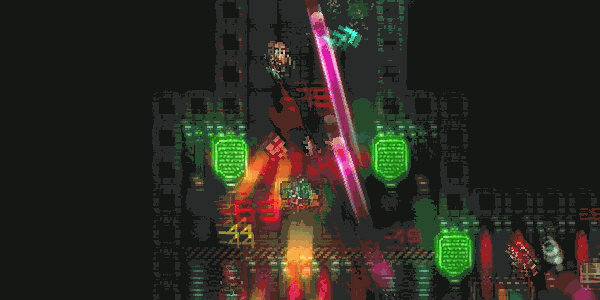 Second reason was time. Yes i am working on this game alone and if i would want to keep both missions and rogue-lite mode in place i would probably wont even be able to finish the game this year as adding new single missions was really time consuming, all with its own objectives, own boss fight etc., it was unbearable.
Portals & Black Market
If you played game before you know that collecting different objective items served just to open door to next floor of our dungeon, which felt okay but there was room for improvement. Both Void croes and Data cubes now serves as "portal" door currencies and are used to take optional route towards next boss fight.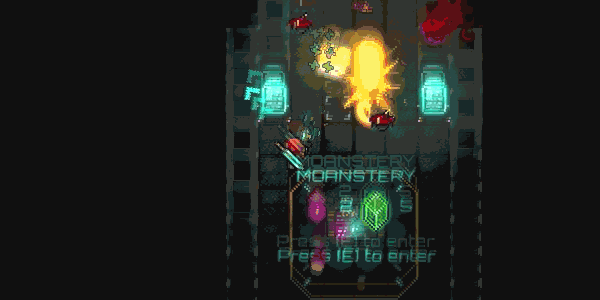 Currently there are two portals in game, one lead to Squid Cult shrine and second one to Tech Moanstery. These portal levels differs in difficulty and objectives. Why would you want to step in to the portal? There are two reasons for that - enemies in there drops gear upgrade tokkens and upon finishing the floor you are taken in to the Black Market instead of regular elevator store.
Black Market is pretty much same as elevator store but it offers better half of artifacts whitch are unaviable in standard store and it offers Relics! Relics are powerful artifacts and often have to be used to trigger their effect, in addition you can posses only one relic at the time and you lose it when you die same as your artifacts.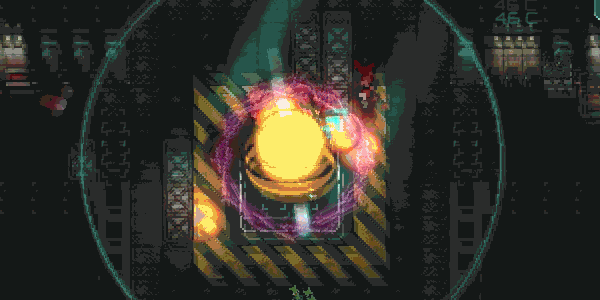 Gear tokken system
Helmet, chest and trinket slots are now upgraded directly on character sheet using various currencies you are rewarded for killing bosses, going through portal levels and so on. Megacreds are awarded one for each 50 kills in game and in addition there is plenty of them in each loot chest. Others can be found in portal levels as Chip tokkens drops from Mechanical Wraiths in Squid Cult Shrine and Vials are dropped by Tech Priests in Moanstery. Blood gems do not have their own farming location yet, but can be found along with other tokkens in every loot chest.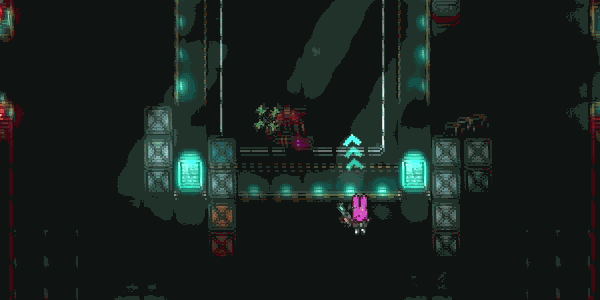 Each item now has 6 tiers and each upgrade requires more Megacreds and coresponding tokkens. Chips are used for headpiece, Vials for torso and Blood gems are used to upgrade trinket.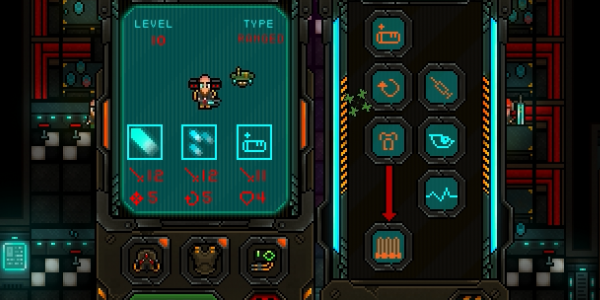 Gear is upgraded directly from choresponding character sheet as description with upgrade requirements pops up as soon as you hover your mouse over item you wish to upgrade.
Near future plans
Steam release! I ll try my best to prepare early acess version of the game within two weeks. There is still a lot of work ahead of me but its manageable and i hope you all will apreciate the extra polish im going to apply till release.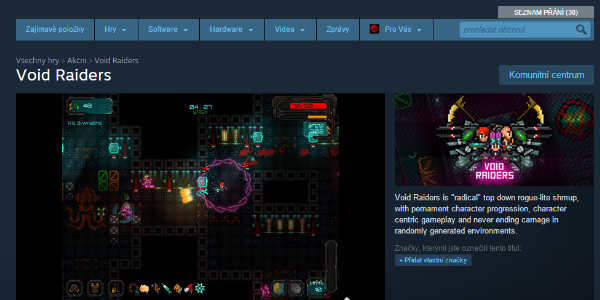 As you can see the steam store page is allready beign prepared as i managed to integrate stam api in to the game last week. Right now it really looks like unless i ll be hitted by truck on crossing then this is realy going to happen;-)
Thanks for visit & reading
Tryzna