Hello Everyone! Its almost year since first post about Void Raiders here on IndieDB and i must say it was a blast to see people are interested in little game that was beign created in corner of my living room. After little more than a year of development another great milestone is ahead.
Early Access
You might be asking why early access? Because players feedback helped me a lot while working on the game and especialy watching gameplay videos on youtube was very useful. Now when the game is "almost" finished i want to reach greater audience to further improve the game as after thousands of test runs its really hard for me to identify any possible gameplay issues as i know every pixel of the game and everything seems clear & obvious to me. Hope new trailer ll persuade you that Void Raiders early acces is worth joining;-)
Goals
Main goal of the early access was allready mentioned, create great top down shooter. Along with that i would love to reach and maintain positive review ratio on steam. I know this ll be challenging as it players are obviously not so generous with positive ratings if they payed few $$ for the experience, but so far game was doing far better than my expectations ever were and thats why i think it wont be impossible.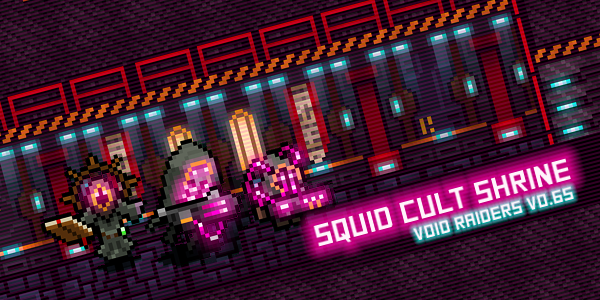 Whats not done yet?
Game is still lacking in sound variety, options needs retouch, more options & gamepad support. Lone Invader upgrades are still completely missing and i belive these ll be great credit sink once implemented. And last i can think of is general "user friendliness" as its not at the level i would love to reach. Two more environments are planned as well befor full release.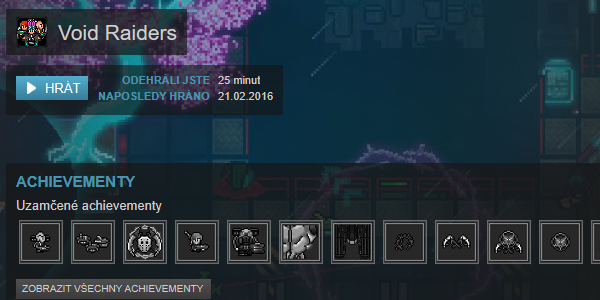 When?
Current plan is to release early access version of the game on 18.3.2016 so i still have time to polish the game bit more as i called "stop" state for new features and instead of enriching the game im going through huge bug list and ensuring release will go as smooth as possible. Btw. you can allready add the game to your wish list here: Store.steampowered.com
Thanks for a visit! Next time we ll talk about release and upcoming improvements/aditions.
With regards
Tryzna