Hello everyone! After month of hard work im back with another update of Void Raiders! Main fetaure of this release is "Data Archive" dungeon and reworked movement system to provide smoother gameplay experience.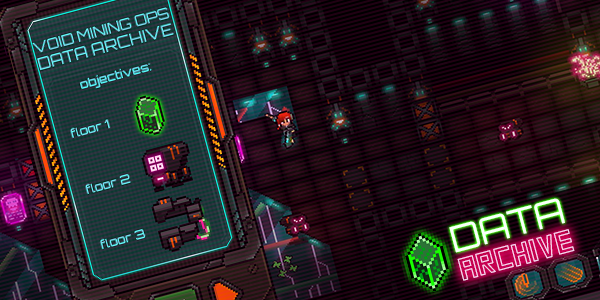 version 0.45 changelog
Data Archive dungeon aviable
Reworked movement system
Neon Gardens difficulty slightly increased
Gudruns sword swipe damge hugely increased
Various bug fixes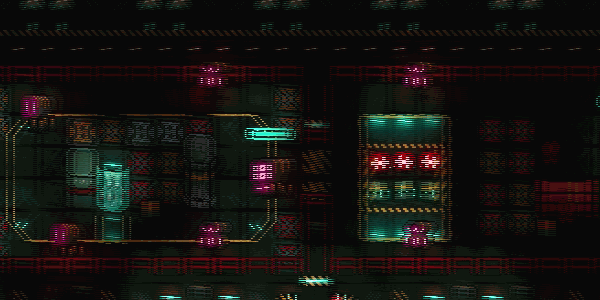 Data Archive
This dungeon provides quite different experience than previous ones. Combination of enemy abilites requires careful positioning and tactical approach paired up with constant advance towards your objective or you ll be swarmed by blaster bots pretty soon.

Blaster - is small, hovering bot armed with small short ranged laser and tries to orbit you while firing to confuse your aim. Their damage is not big and dont have many hit points but usualy come in big numbers to compensate their weaknesses.
Beamer - Standart Void industries mining bot reprogramed to act as guardian bot. These will guard rooms they are spawned in and are armed with threatening mining laser.
Shredder - These are slow, have huge HP pool and have threatening, but short ranged firepower whitch can thrash your hit points within seconds.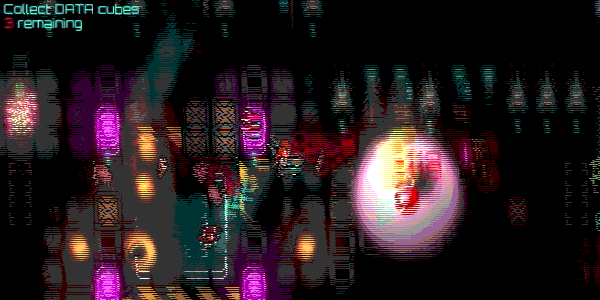 Reworked movement/collision system
Im not sure i ll be able to explain this major gameplay improvement by words so thats why i created this little image to help me with explanation. Before, when your character collided with edge of obstacle even by few pixels you become stuck till you moved a bit in to oposite direction. This did not felt right especialy during encounters in tight corridors when you could become stuck and vulnerable to enemy fire quite easily. Thats why i decided to improve movement and collision system of players characters.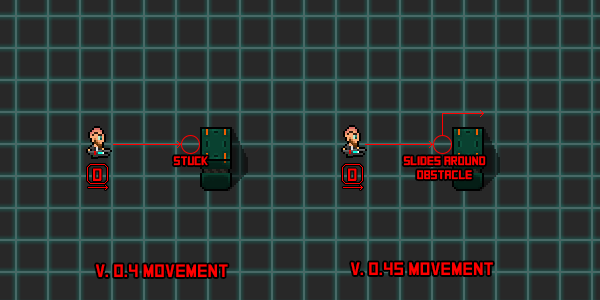 The game will try to predict your intended movement direction based on cursor position and when your character ll collide with obstacle the game ll slide your character slowly around the obstacle. It smoothens game feel by a lot even this method of movement prediction is not perfect.
Near future plans
After releasing Data Archive update i ll have to take month(or two months?) long break as hopefuly im moving to new place next week and will be stuck without inernet for couple of weeks and while interenet connection is not something i need for development necesearily there ll be plenty of work around my new home as its condition is far from perfect right now.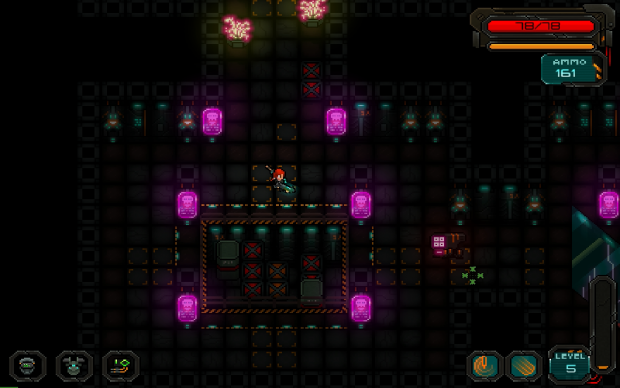 Fortunately you dont have to worry, i ll still have some time every day to prepare sprites for new items and artifacts for semi-rogue-like mode which ll be aviable with next update and should expand the game greatly and current content ll feel just like tutorial after i ll be done with it.
Thanks for reading, enjoy the game & dont forget to let me know your opinions!
Tryzna