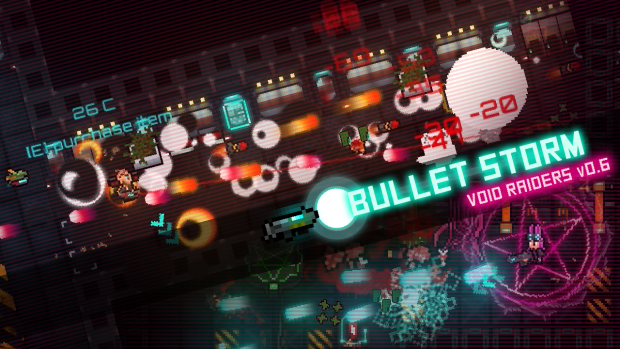 Hello again! After forced month long break i finaly managed to resume development of Void Raiders and finaly enter beta stage! Unfortunately this udate does not contain new content, but brings a lot of polish and improved menu functionality. Lets have a look at changelog!
version 0.6:
fixed tons of minor bugs
fixed Tinas gunbot game crashing bug
Boris is slowed down much more now when firing(indirect boost of exoskeleton talent)
Typhoon missile launcher talent reworked
Boris gundrone damage boosted and scales with equipment
Boris regular attack damage got slight boost
Tina got huge rate of fire boost
Strafe ability got increased range & damage & movement speed
Gudruns dash ability got nerfed, cooldown increased to 2 sec and energy cost to 30
Laser firing guardians(world 4 enemies) got damage boost in roguelite mode.
Options screen added! Currently screenshake intensity and volume options working.
Menu windows can be now closed by pressing ESC key
Game now asks if you sure want to quit
Added some interface sounds
Ingame pause menu enhanced
As you can see this update contains much needed character rebalance(still not done with it) and added few more polishing touches to the interface so the game is now bit more intuitive and various menu windows now behave as most ppl would expect.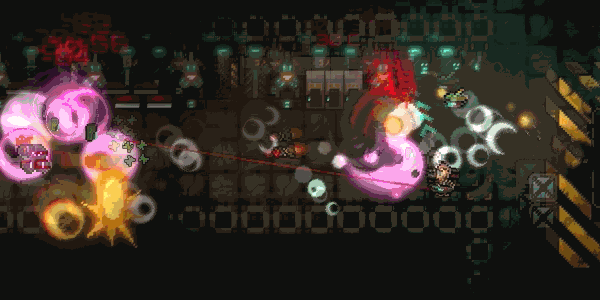 Character rebalance
We all know Gudrun at max level is OP as hell in her current state, however she offers probably most interesting and exciting gameplay of all three currently aviable characters and thats somethink i did not wanted to ruin wile atempting to rebalance characters to make all of them more or less competetive in roguelite mode. In above changelog you can see Gudrun received just a slight nerf whitch may even be temporary as instead of nerfing Gudrun to match Boris and Tina i chose the oposite and tried to boost other two raiders to match Gudruns abilities and while results are not perfect im still quite happy how the game plays right now.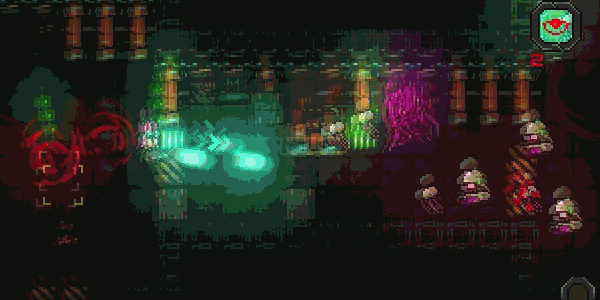 Still there is a lot of room for improvements, Tinas equipment damage scaling will probably need little adjustments for example and Boris is still waiting for his pasive shield ability, however current state feels much better and offers more balanced gameplay experience.
Improved interface
This was postponed since the first alpha release and it was about time to introduce options screen whitch currently includes screenshake intensity and sound & music volume levels. Controls cant be rebinded right now and gamepad support is still not implemented but at least testers can see its beign worked on and will be aviable in near future.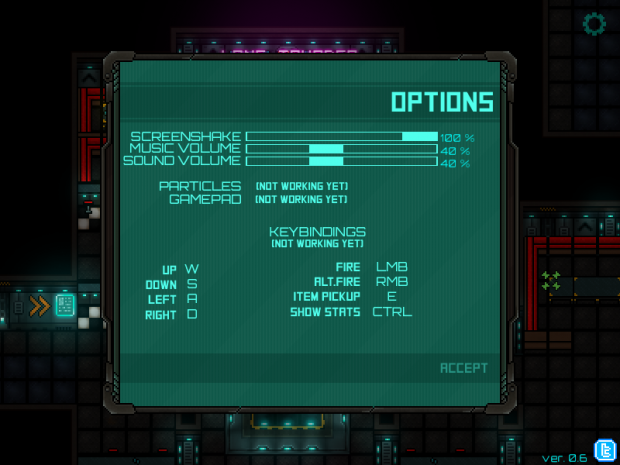 Future plans
While my real life is still a bit hectic and cant afford to give the game 100% of my free time im now able to resume development at reasonable speed and want to focus on improving rogue lite mode and prepare at least one new environment and few new enemy types for next update.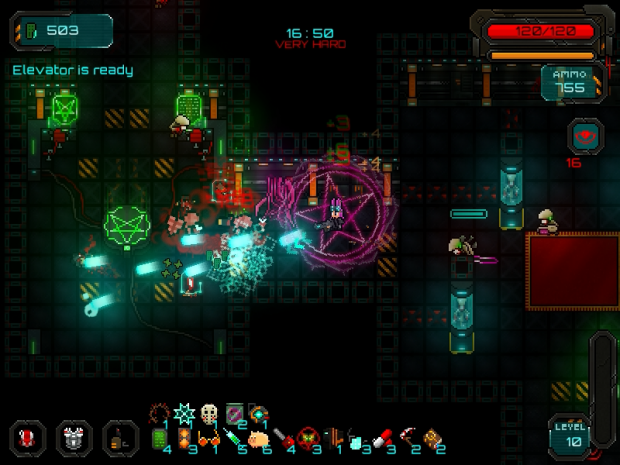 Along with game development im planning to finaly get my business license next month so its quite possible next time you ll be able to download game update from steam! Cant promise the steam thing but i swear i ll do my best to achive this great milestone within February!
Thanks for reading, downloading & your comments!
Tryzna