Weekly Report - 49
We're back with a big update, including some significant performance improvements, one of the largest revised areas yet, and some pretty significant additions to crafting. Of course, this week also has a major engine upgrade to Unreal Engine 4.11, which was the cause of last week's missing update.
This week's update should provide a generally smoother play experience, as well as some new toys to play around with.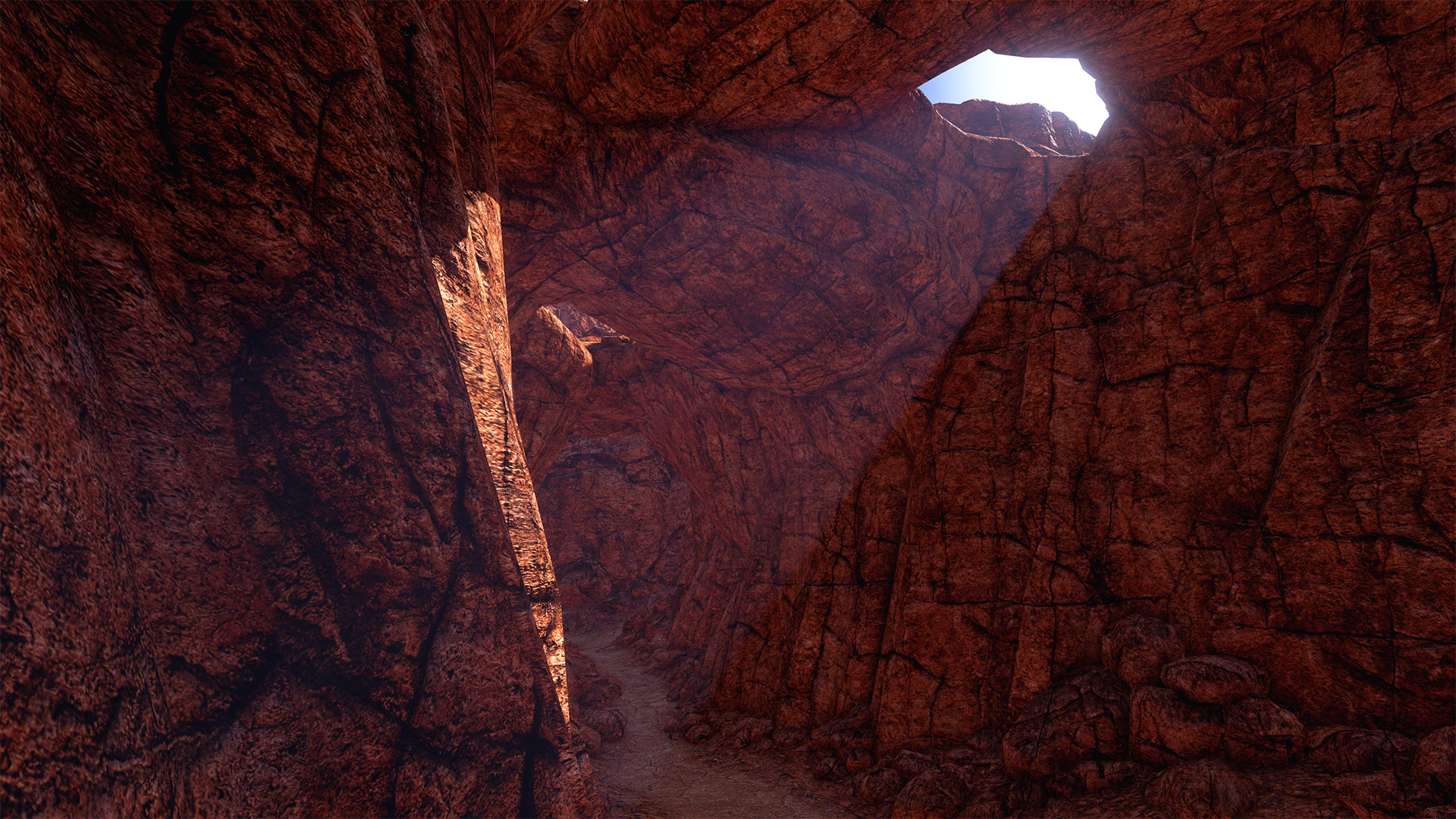 This week's additions
Upgraded to UE4.11 - This was a major and messy transition which was solely responsible for the lack of a playable update last week. Ordinarily engine upgrades for UE4 take less than a day to update to, but this one took over a week. The benefits of this update will be performance improvements, and visual improvements.

Revised Salis'da'coro Pass - The Salis'da'coro Pass area was further revised this week, including the half-cave path into Salis'da'coro Canyon, and the upper areas around Tenra's Cave. Many new items and a few secrets were added to the game in these areas. After this week, it leaves only an area directly west of the Salis'da'coro Pass, and Salis'da'coro Canyon itself to be revised.

Optimized: Distant Textures - A couple of the textures used for more distant objects, like the god-hand where more heavily optimized, reducing VRAM usage, and hard drive space requirements.

Optimized: Coin and Torch Textures - Coins and Torches were also optimized. You're likely not going to be able to spot a difference visually, but they're significantly more efficient now, resulting in less VRAM usage and hard drive space requirements.

Improved: Cave Lighting - The lighting inside several caves was improved. Due to the seamless nature of the Vizaris world, and certain technical restrictions in the UE4 engine, there's no way to make caves properly dark without some form of a transition in lighting which is difficult to hide. In the latest update we've changed the way caves are lit, which results in much better visuals and exploration experience, but will have a noticeable change when you exit and enter the caves.

Improved: Night Lighting - The colors and general darkness of the lighting at night was improved as well, resulting in a play experience more in line with what we intended.

Improved: Performance - Other general performance improvements were made to several visual elements, including the landscape, which will result in a notable performance improvement. Our development PCs saw a 10 percent improvement in most cases, in ADITION to the performance improvements from UE4.11

Improved: Shadow Options - Shadows are now properly rendered at the lowest shadow level; and the highest shadow level now renders higher resolution shadows.

Improved: Shadow Options - Shadows are now properly rendered at the lowest shadow level; and the highest shadow level now renders higher resolution shadows.

Reduced metal ore weight by 25 percent - All rock ore chunks were reduced in weight by 25 percent, allowing you to carry a few more of them at a time.

Improved: Conversation Menu - The conversation menu was improved to be more personable when talking to an NPC. Now when in third person, the camera will move to show the character you're talking to. The conversation menu can now also be closed by pressing TAB.

Added: New Items and Recipes - Several new craftable items were added, including refined versions of all the different ores you can mine. Putting in a little extra work at the crafting station should net you a hefty reward when you go to sell your items.

Added: Crafting Workstations - The code for this has actually been around for a while, and has now been integrated into the gameplay. Workstations are non-portable requirements for crafting certain items. In the case of today's update, a furnace is required to create ingots from ore, as well as refine ingots.

Added: Crafting Tools - Much like workstations, tools are items which must be present in your inventory in order for you to craft certain items. In today's update for example, buying a Rock Chisel from Ka'tro will allow you to chip off garbage rock from Sulfur, Sphalerite, and Fluorite ore, allowing you to utilize the leftover crystals for crafting.

Gave Ba'tro new Clothes - Ba'tro has some sweet new colors for his clothing, and a different mask from his brother.

Fixed: Invisible Torch Sticks - Fixed a bug that was causing lit torches to be invisible

Fixed: Cave Mushrooms having wrong color from a distance - Fixed a bug that was causing the luminescent cave mushrooms to have the wrong color from far away. This wasn't noticeable in most cases, but could cause some weird graphics in some places.

Fixed: Invisible hands on Female PC - Fixed a bug that was causing the hands for the player character to be invisible when playing as a Female

Backend: NPC Disposition - While not yet integrated into gameplay, a bunch of work was done on NPC Disposition, which is the system that allows NPCs to like or dislike the player to varying degrees. The end result will be different conversation options, store prices, and behavior. The system also properly takes into account the player's charisma stat, and multiple players in the same world.
Our programmer has some personal obligations this week which will prevent him from doing any code work for the most part. However, despite his obligations he was still able to get in some emergency fixes earlier today for a few last minute bugs that were discovered – so if it wasn't for his quick response, we actually probably would not have had an update this week.
Barring calamity, there will be an update next week though, as there are still other elements of the game being worked on which don't need any code work.
Let's talk a bit about crafting workstations and tools. In the first few instances of these new features, the crafting mechanics aren't going to be that big of a deal, but long term it will have a significant impact on how crafting progresses. Eventually you'll need more advanced crafting workstations to create certain items. In order to get access to these better crafting workstations, the you'll need to build or buy them for your house, get in the good graces of an NPC who owns one of these stations, or potentially find abandoned crafting station which you can use.
Tools will be similar in that you'll need to build, buy, or otherwise acquire a collection of these over time. They'll tend to be very specific to the type of items that you're crafting. Lower quality tools will degrade and break, giving you a good reason to invest in higher quality tools.
The quality of both the tools and the workstations will also eventually have an impact on the quality of the items you produce. If you have a junky workstation and cheap tools, even a character with high skill won't be able to make the best quality items from that work station.
And of course, we want to integrate all of this into the game with the least amount of annoyance as possible, so as this system continues to grow and see wider use, we'll also increase the convenience factor, by allowing you to store tools in workstations and have them automatically be considered when crafting items (So you don't need to perform constant inventory management and lug around annoying tools)
Crafting will continue to grow with the game, as it's one of the core pillars of gameplay in Vizaris (though like everything, it will be entirely optional). Nearly every player build will eventually want to have at least one crafting skill – and there will be plenty to choose from.
–Luke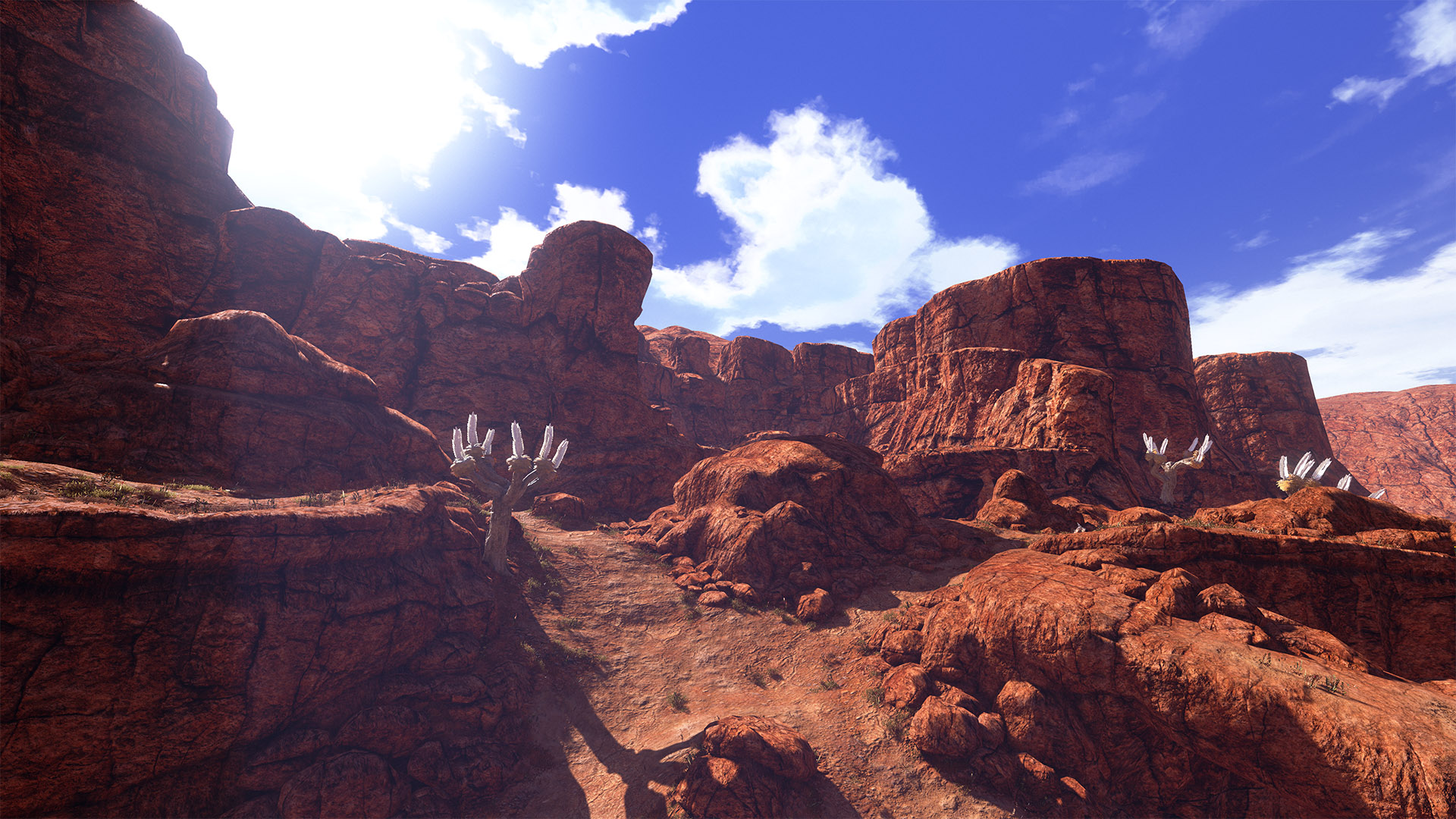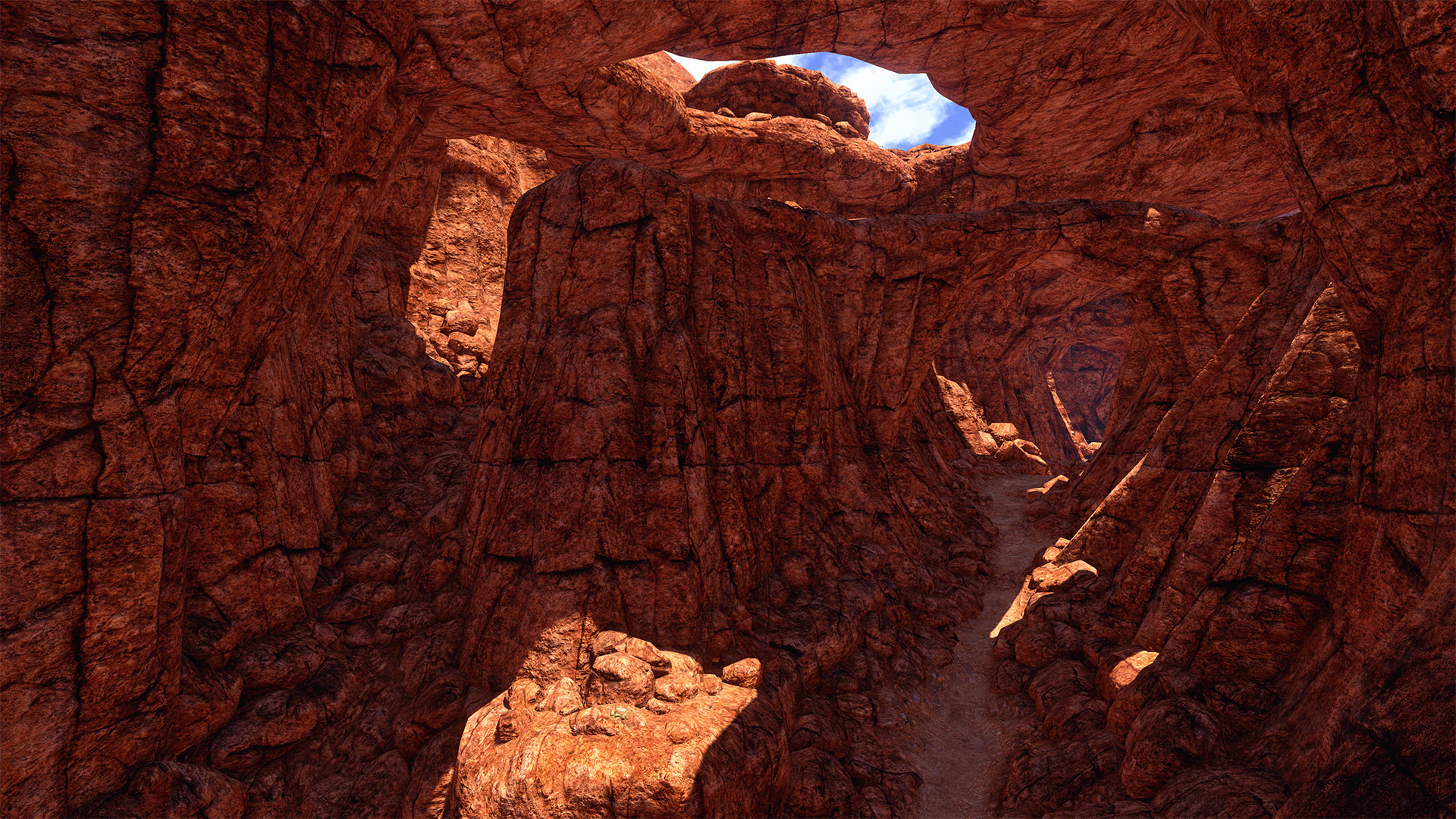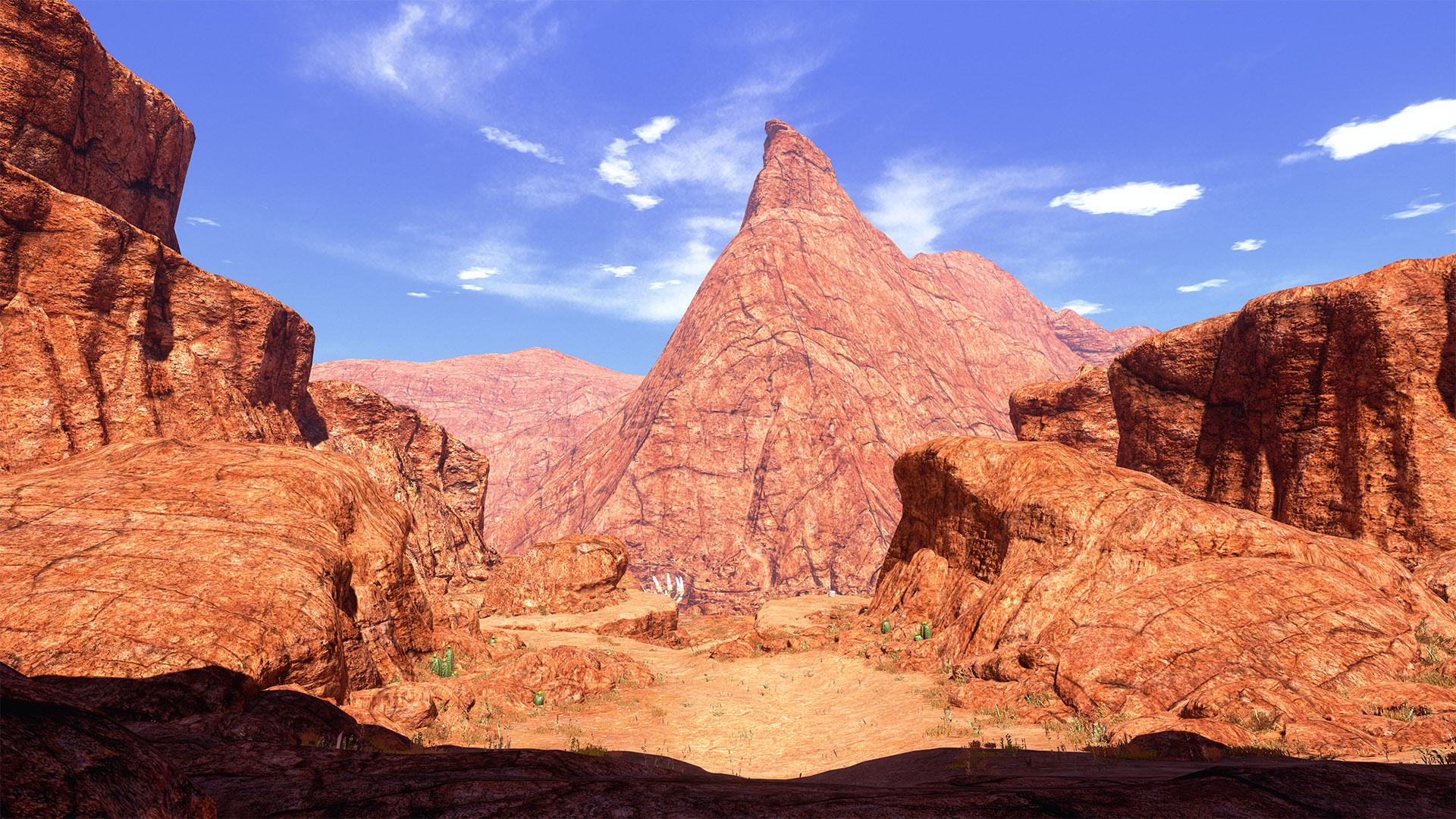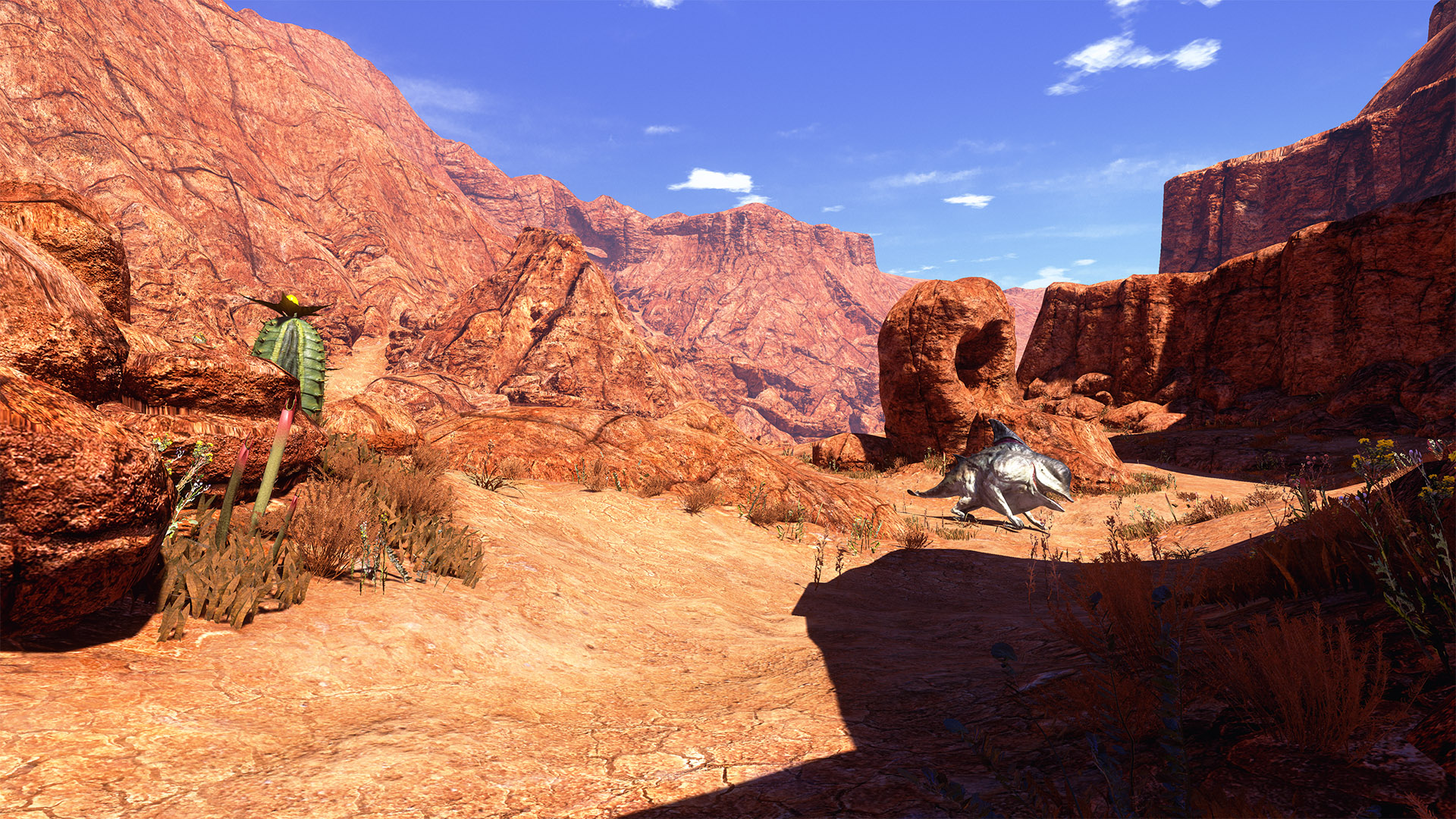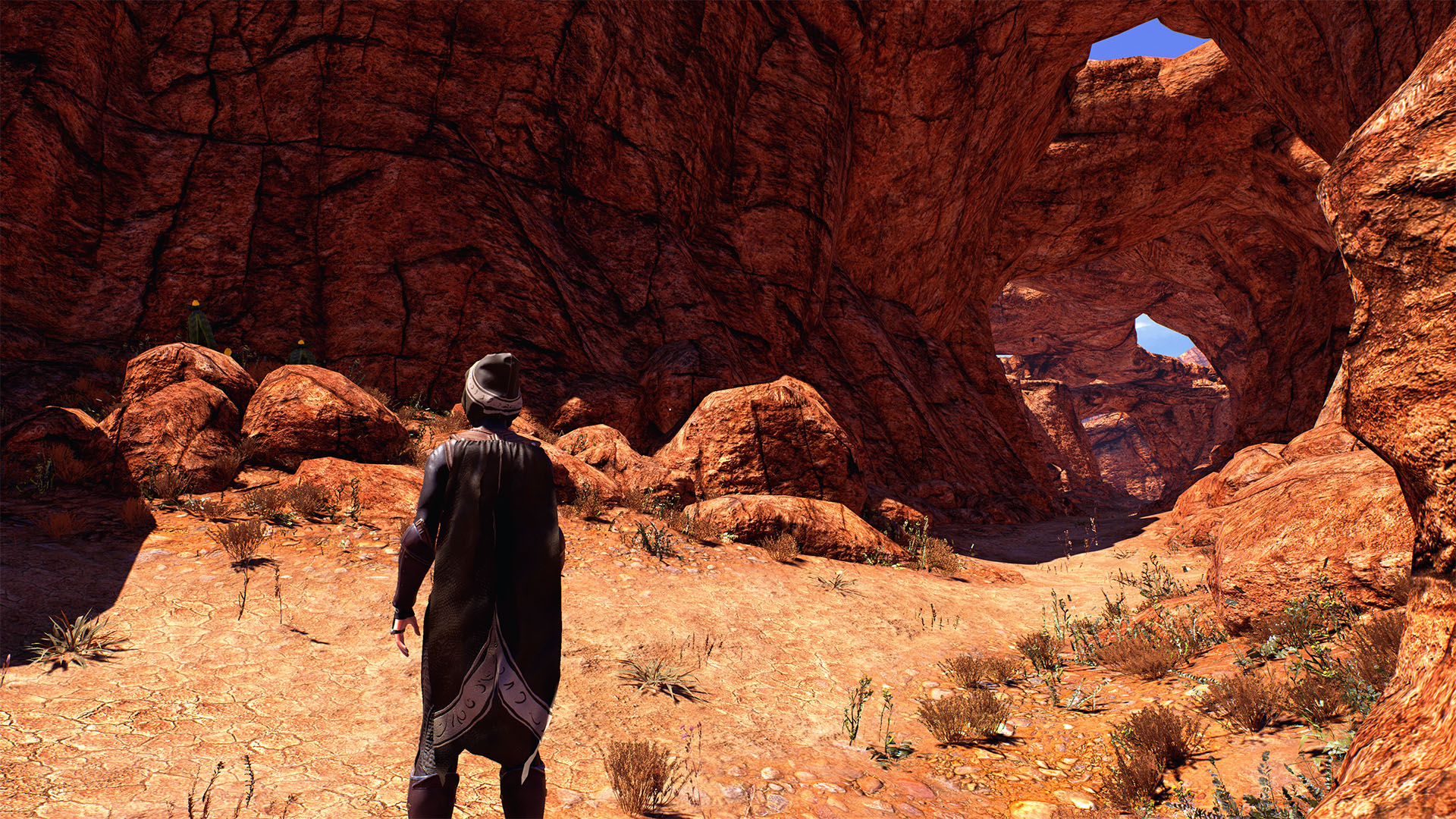 ---
Vizaris is an open world, fantasy roleplaying game, with singleplayer and 6 player co-op multiplayer. Vizaris focuses on player choice and freedom. New updates at the start of every week!
You can play Vizaris right now by going to www.VizarisGame.com/play , Every dollar goes to supporting the development of the game, meaning more content at a faster rate. It's like our Kickstarter or Patreon, but you get instant access to the game! Free press access available! Questions, comments, help, and feedback welcome!