Weekly Report - 46
This week we've got a boat load of improvements for the controller support last week. This takes us to about 95 percent compatibility with controllers, and will generally result in a much more pleasing and complete game experience while using controllers. There are also some exciting new developments with art, and some performance improvements. This update is pretty big, so let's get started: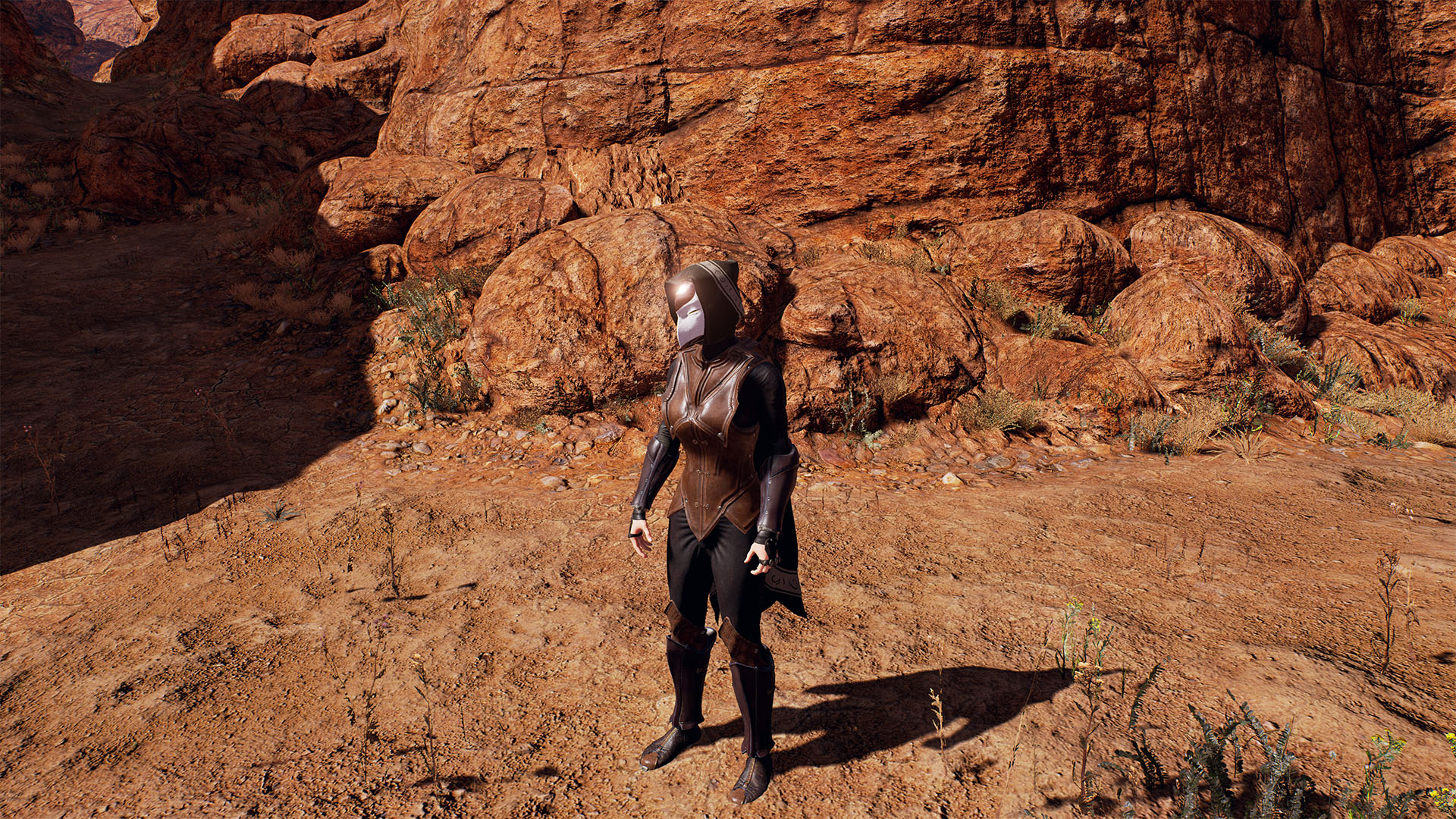 This week's additions
Revised: Salis'da'coro Pass (Lower) - The Salis'da'coro Pass (Lower) area was partially revised this week, improving visuals and playability of the area.

New Player Model - We've begun to introduce the new player models into the game. Although they aren't fully integrated into the game yet, most of their art assets have been included in the game, and will be further integrated into the game over the coming days and weeks.

Significant Performance Optimizations - Significant adjustments were made to the lighting system which should result in better performance and less loading hitches.

Improved Reflections - Reflections were completely overhauled and optimized, leading to significantly better reflections and lighting on most objects, especially foliage and plants. This also leads to a significant reduction in map size, resulting in savings of over 300mb.

Tweaked Bush Materials - The appearance of many of the bushes in the game were tweaked, resulting in a much more natural appearance.

Tweaked Ambient Occlusion, Bloom, Tonemapper - Many of the post processing effects were also completely overhauled this week, resulting in (subjectively) better visuals.

Integrated crafting menu into player menu - The crafting menu was overhauled and changed from a completely separate UI menu accessed from the player's menu, to a merged UI menu that is integrated INTO the player's menu. The end result is a more predictable and clean user interface.

Improved Focus Mode - Focus mode was improved to have a slight zoom effect as well as a reduction in the sensitivity of the camera controls. This was done to make it easier to grab smaller items, especially when in third person mode, and while using a controller.

Improved Camera - The camera now saves view distance, camera mode (first or third person), and shoulder focus (left, right, or center) while saving the game.

Improved Camera for Controller - The basic camera controls were improved for controllers. The right thumbstick now takes the exact tilt into account, allowing lighter tilts of the thumbstick to move the camera more slowly.

Improved strafing movement mode for Controller - There were various issues, and one or two outright mistakes that were preventing strafing movement modes (First person, focus mode, combat mode) from functioning properly. These have all been fixed and improved.

Improved Controller support for Journal - Controller support was improved for the journal. Several fixes were made, and the journal's quest switching was also improved.

Improved Controller support for Scroll Boxes - Scroll boxes now properly scroll to keep the currently selected item visible.

Controller Support: Conversation Menu - The conversation menu now fully supports controller navigation.

Controller Support: Crafting Menu - The crafting menu also now fully supports controller navigation.

Controller Support: Player Creation Menu - The player creation menu now almost fully supports controller navigation. You'll still need a keyboard if you want to enter your character's name, but beyond the text entry box, you can now fully use the menu.

Controller Support: Map Menu - The map now fully supports controller navigation, including the ability to move around and look at different markers, and use the triggers to zoom in and out.

Limited Controller Support: Container Inventories - Container inventories now roughly support controller navigation. This menu isn't fully functional yet due to some issues related to navigation with the player and container inventory lists, but the container side of the screen is fully functional. This should be fully fixed with the next update.

Cursor now hidden when in Controller Mode - The mouse cursor is now hidden when controller mode is activated. Simply press a key on the keyboard or move the mouse to bring the cursor back.

Various other tweaks and improvements to controller support - There were also a ton of other very minor tweak and improvements to controller support.

Death Camera Improvements - The death camera was improve, with the camera now tracking the player after death in third person, and remaining in first person if you died in first person. Some minor improvements were also made to help prevent the camera from clipping through the ground.

Fixed: Tessellation Shadow Holes - Fixed a visual issue where the dynamic tessellation of the rocks would create holes in rocks which were off camera, which would allow light to pass through.

Fixed: Potential spawn issue on new game - Fixed a bug which could cause new game saves to not properly load the main world, causing the player to get stuck floating on glitched platform.

Fixed: Glitchy Dolfog walking - Fixed a bug that was causing dolfogs to have very glitchy and twitchy walking. They should now move smoothly, as god intended.

Fixed: Large chest container using wrong open sound - Large chests were accidentally configured to use the 'Barrel Close' sound when opening them. It was very wrong, and very upsetting.

Backend: More Village Art - Even more village art was imported into the game. All that's left at this point are the interior props, which are still being made. The construction and population of the exterior of the village is almost complete.

Backend: Character Art - As mentioned previously, character art was also imported into the game. This is a pretty big deal, as it means that we'll very soon be able to introduce male player characters, customizable player characters, changeable clothing and armor, NPC variety, and much more. Many of these art assets will be integrated into the game in the coming week.

Disabled: Character Customization - Because of the changed player model, character customization was temporarily disabled, with the exception of Masks. If you had a customized character, their appearance will now revert to the default new player character model (Aside from your choice of mask). This is temporary until the new character customization system is in place.
This week we had planned to get male player characters integrated, but some last minute trouble with the PhysX cloth ended up consuming the time it would've taken to get male player characters integrated. So that sucks. Also it was my birthday – I watched "Indiana Jones and the Last Crusade" with my family. That didn't suck. The coming week will have the last few tweaks for controller support, before we jump back to code for the village. Art will focus on the creation of internal props for the village. Level design will focus on Village exterior and this week's landscape revision. Lastly, general work will focus on getting the recently added character art fully integrated.
See you next week!
–Luke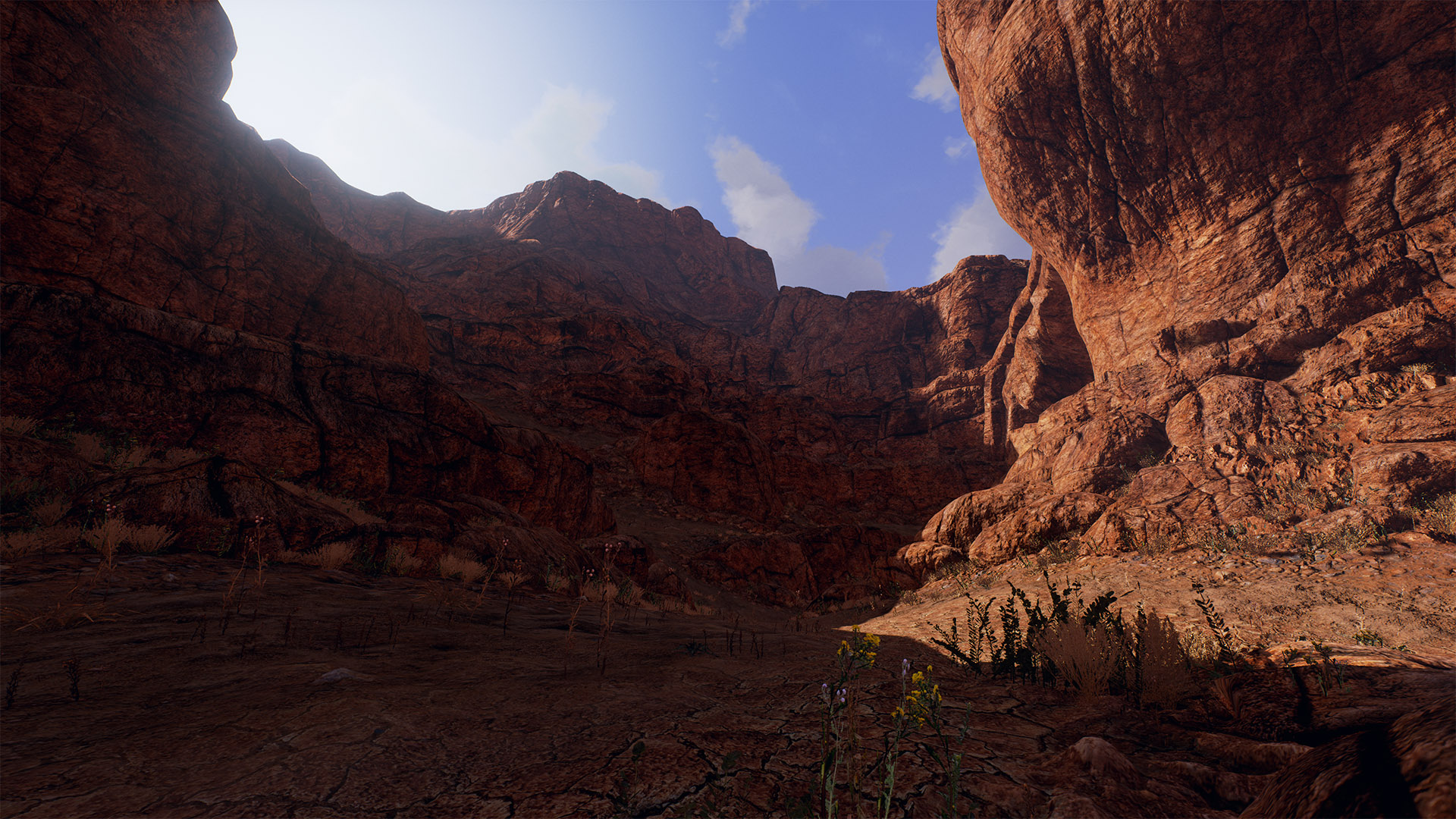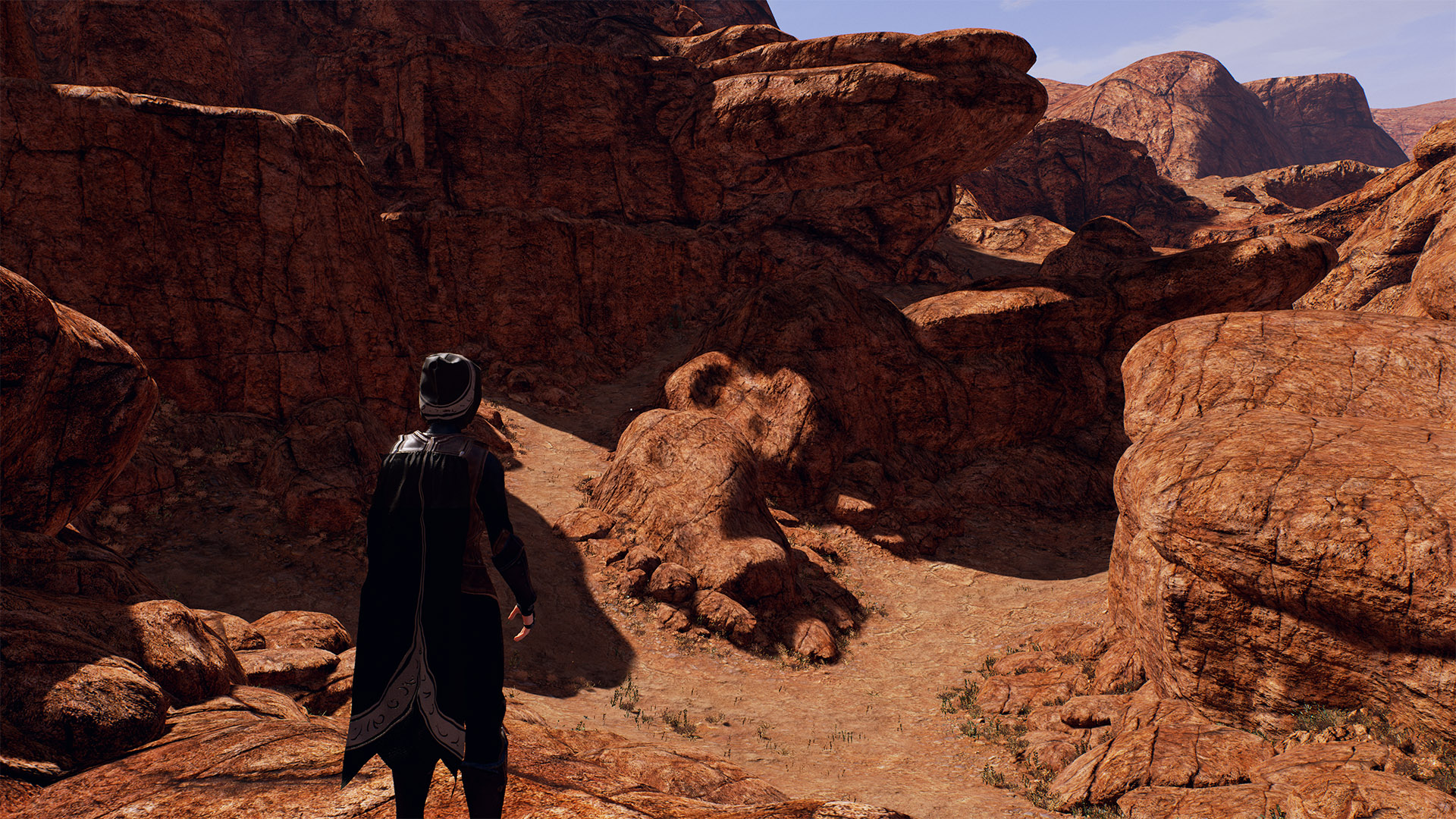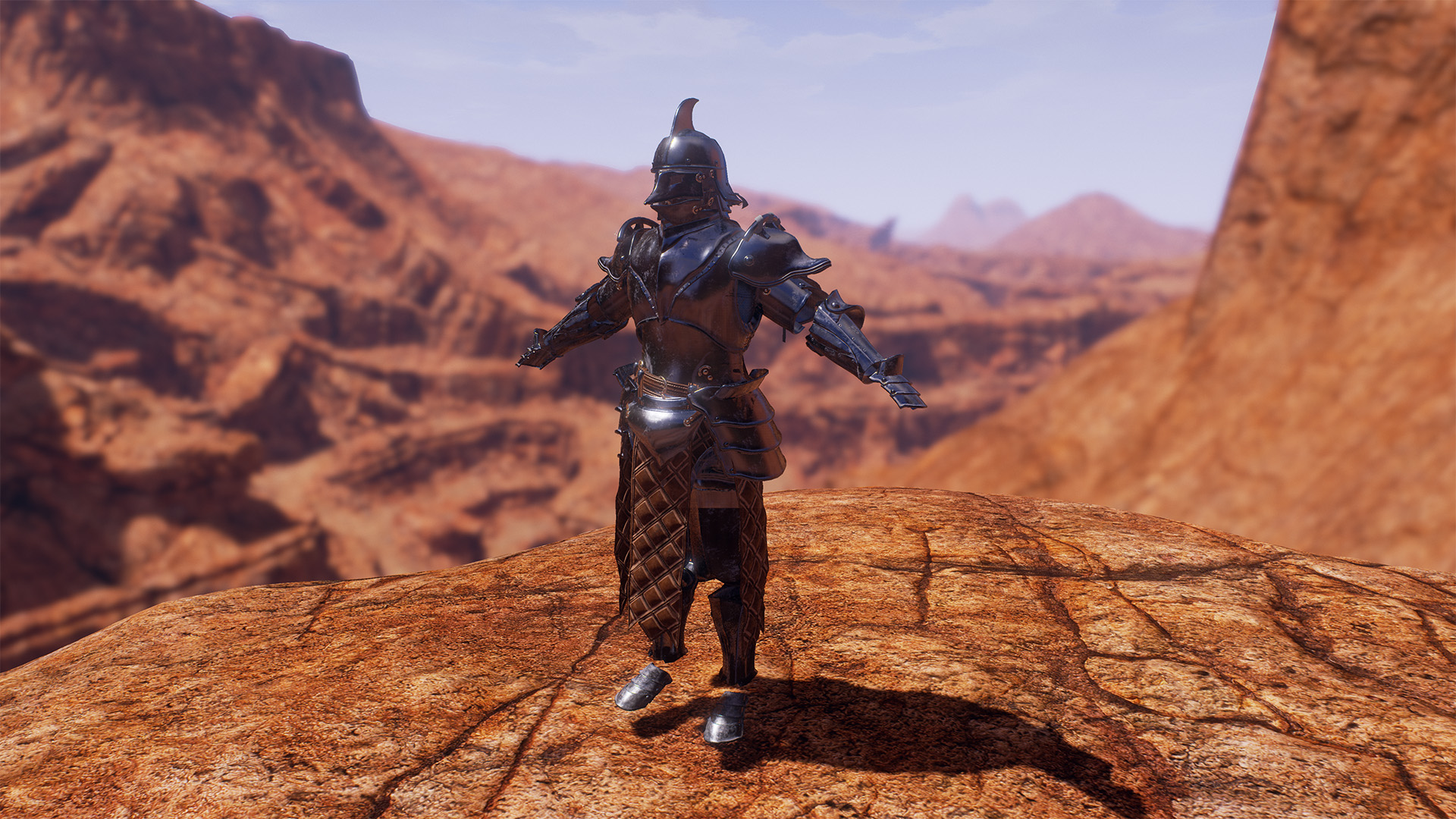 ---
Vizaris is an open world, fantasy roleplaying game, with singleplayer and 6 player co-op multiplayer. Vizaris focuses on player choice and freedom. New updates at the start of every week!
You can play Vizaris right now by going to www.VizarisGame.com/play , Every dollar goes to supporting the development of the game, meaning more content at a faster rate. It's like our Kickstarter or Patreon, but you get instant access to the game! Free press access available! Questions, comments, help, and feedback welcome!