Weekly Report - 29
This week was generally focusing on some cleanup and optimizations. What this means for you is hopefully a noticeably faster game – Our development rigs were seeing at least a % increase, and these are machines with the latest hardware. We're getting our current progress solidified, cleaned up, and ready for more gameplay expansions.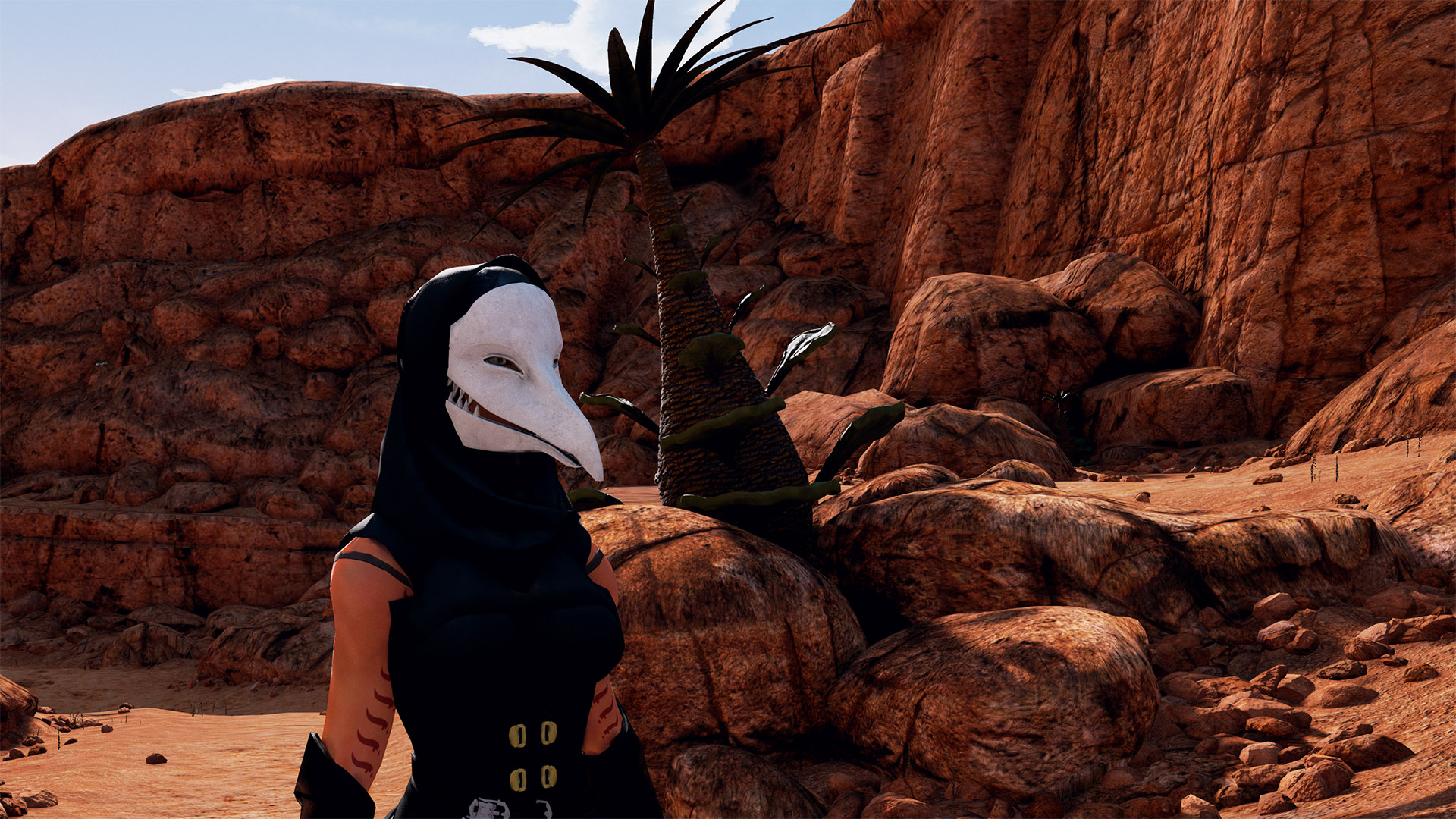 This week's additions
LOD Overhaul - We did a massive overhaul of the LOD meshes for virtually every mesh in the game. What this means for you of course, is better performance – likely a significant increase. There will be some pop-in until UE4 finally integrates smooth LOD transitions.


Sleep Simulations - Now when you rest, your sleep meter will be restored at per hour, and your need hunger and thirst meter will reduce at 1 quarter rate. To illustrate this, we've added hunger, thirst, and sleep bars to the Rest Menu which will dynamically adjust to indicate how much you gain and lose for the rest length you've selected. You cannot rest if your hunger or thirst drops below .


Interface Update - We've done a moderately large update to the UI and Interface in the game. While this won't change many menus beyond subtle visual changes, we've completely rebuilt store and container interfaces, adding the dynamic object preview, and improving layout.


New Game Area: Upper Da'te'coro Canyon - Because I always have to add something, a small new area was added… or rather, expanded; Upper Da'te'coro Canyon. This is a small teaser of new areas to come.


Conversation Saving - We've also added saving and persistence to conversations you have with NPCs. If you talk to an NPC, leave, and come back some time later, your conversation history will still be there.


Dodging is now only possible in ready stance - You will no longer be able to dodge when outside of ready stance, to prevent the player from accidentally dodging while exploring. (This should make movement feel significantly less finicky while performing precise movements.)


Fixed: Sprinting, Jumping, and Falling now displays properly in multiplayer - Fixed a bug and improved detection for Sprinting, Jumping, and Falling in multiplayer, which was causing these actions to not properly display in other player's games.


Fixed: Stuck messages on screen - Fixed a bug which could cause chat messages and hud pings to become stuck on the screen.


Improved: HUD Pings - HUD Pings now queue up and display in order, rather than all trying to display at once.


Fixed: Windowed Mode not saving - Fixed a bug which was causing windowed mode setting to not properly save.
While working on LODs this past week, I was also interspersing the LOD work with terrain preparation, effectively preparing half of the remaining terrain* in the current gameworld for adding objects and eventual integration into the game.
*By remaining terrain, I mean a quarter of the first region of the game. Currently, this week's build of the game has shipped with only one quarter (the south western quarter) of the first region of the game. Because the remaining three quarters of the game were incomplete and inaccessible, there was no reason to even distribute them with the current builds of the game. Of the current quarter, only a little over a third of that is currently fully playable. The first region of the game, the Qaris'da'te Caldera, is a desert region. As we continue to expand the game, we will add many other regions to the game, including forests and tropical regions, but that will be a long time from now, as we're currently focusing on making one really nice region first.
The first outfit for the game was also completed, though it may be another week or two before it's integrated, as it requires a few backend code systems in place.
–Luke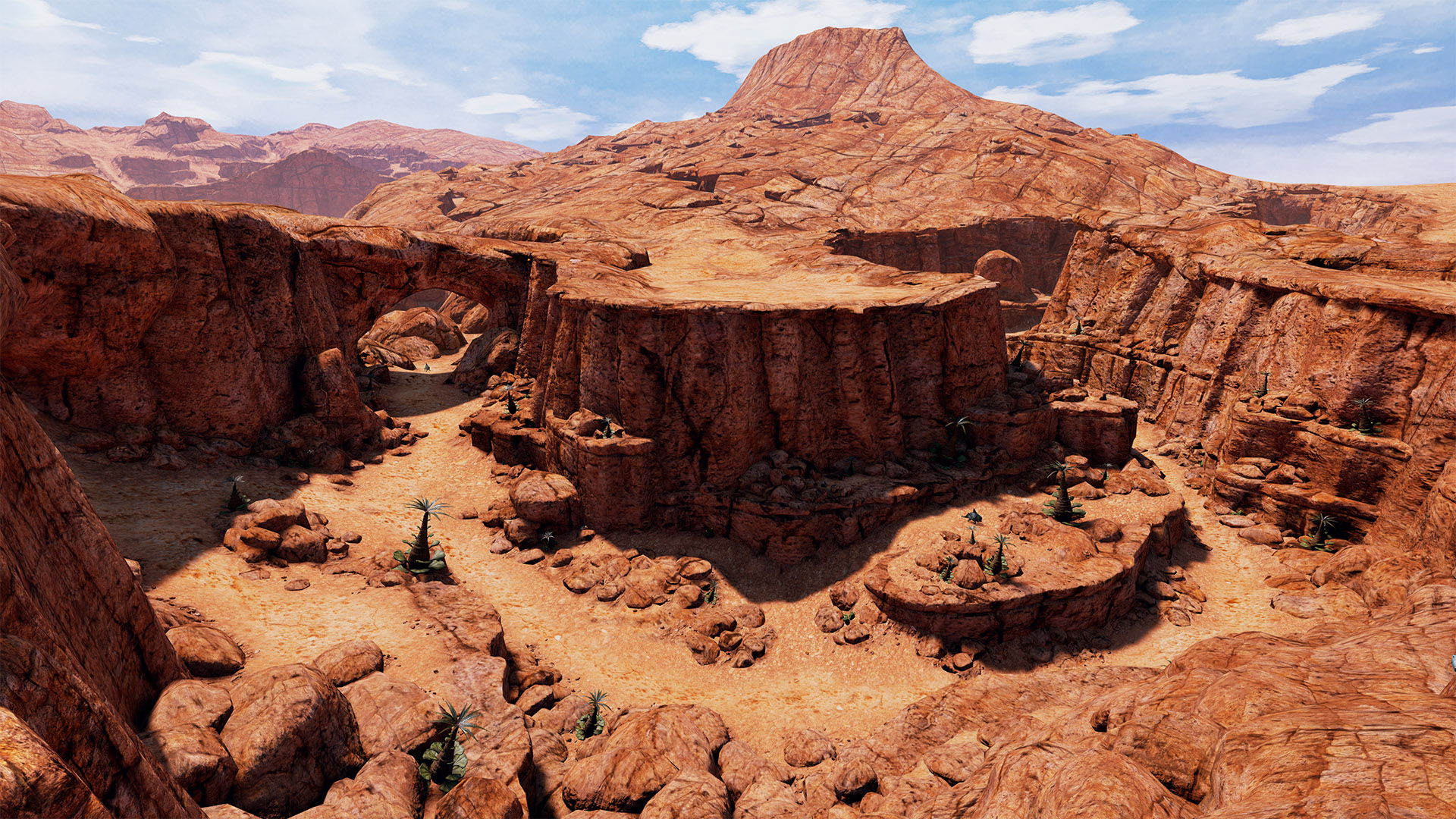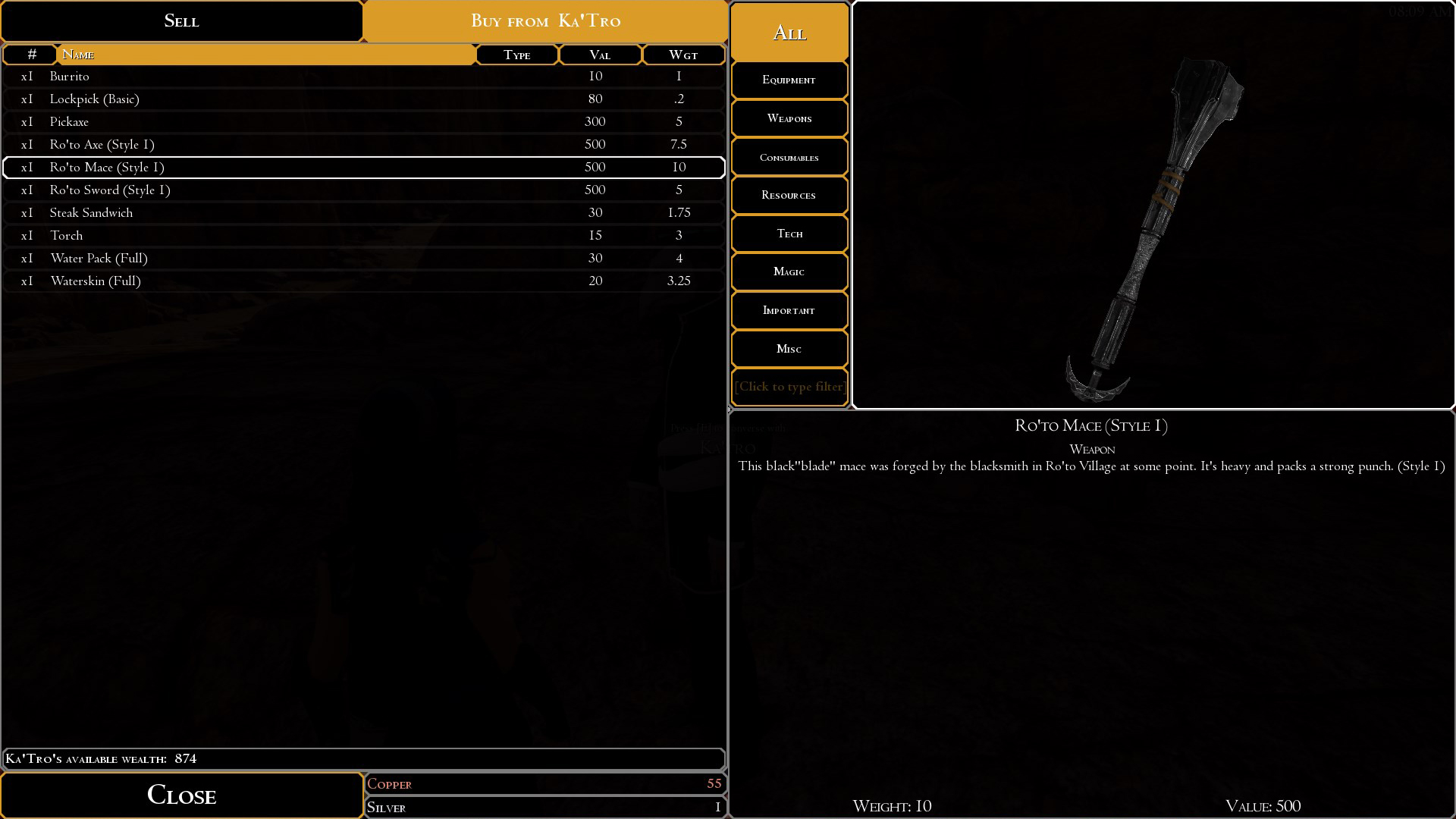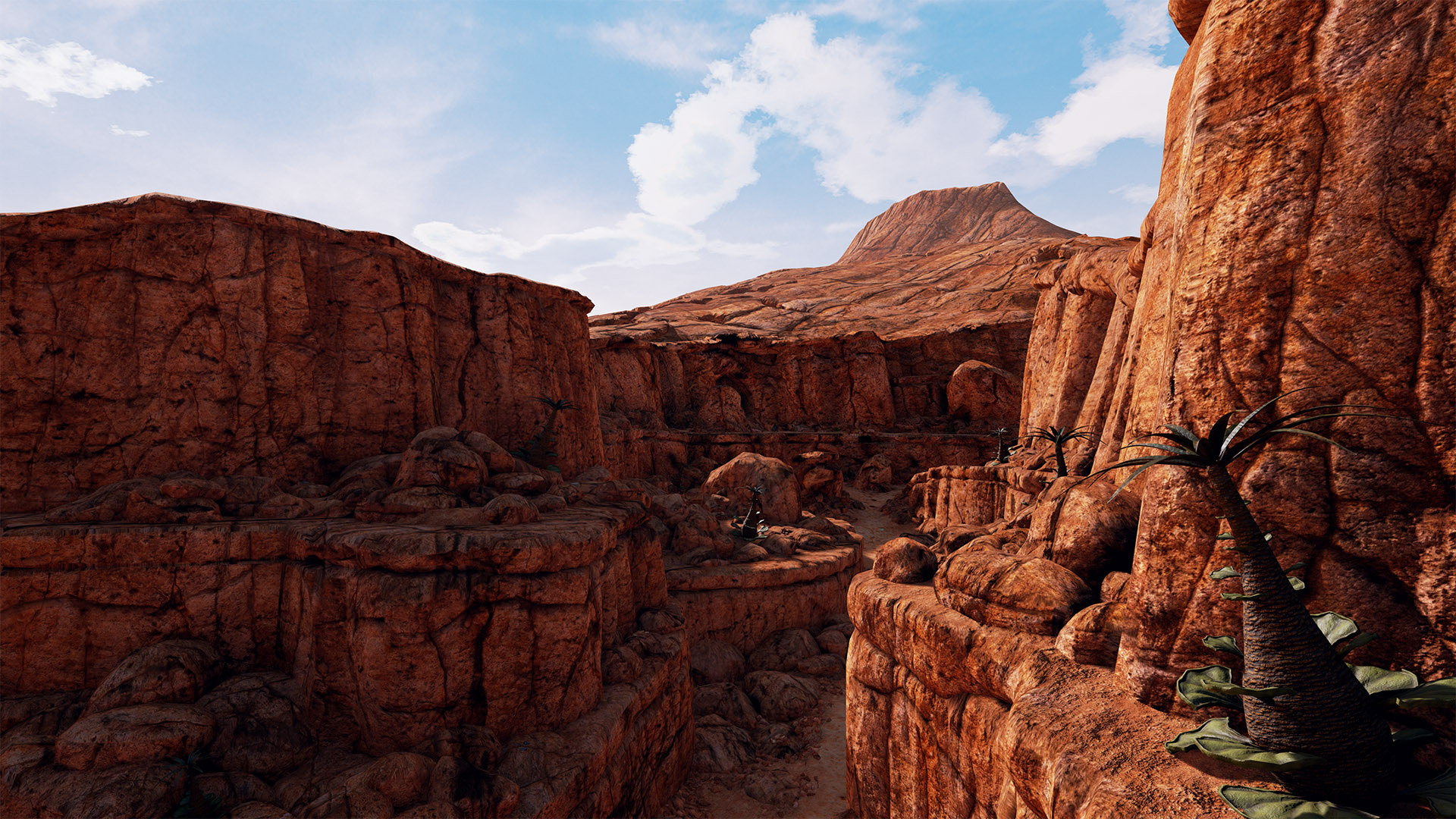 ---
Vizaris is an open world, fantasy roleplaying game, with singleplayer and 6 player co-op multiplayer. Vizaris focuses on player choice and freedom.
You can play Vizaris right now by going to www.VizarisGame.com/play , Every dollar goes to supporting the development of the game, meaning more content at a faster rate. Free press access available! Questions, comments, help, and feedback welcome!